Published on:
14:03PM May 02, 2019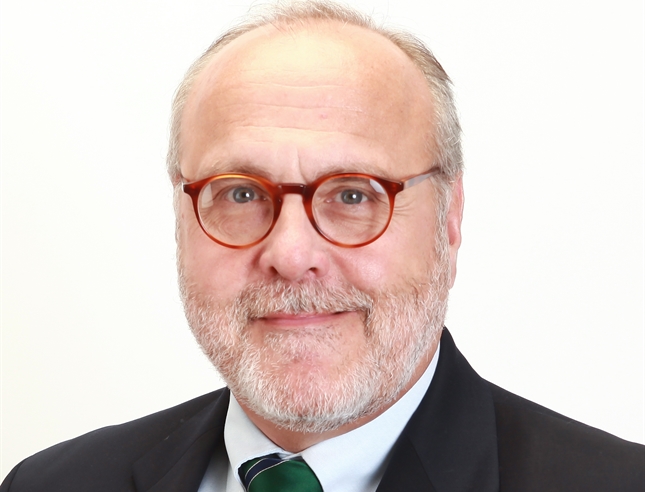 While this will undoubtedly date me, back in 1973 Paul McCartney and his "new" band released an album titled Band on the Run, which included the hit single of the same name.  Now I realize you did not come to this column today for a walk down rock and roll memory lane (or is that penny lane?) but this song did come to mind watching the action in the corn market over the past week or so.  Of course, I need to take the liberty of paraphrasing the lyrics just a bit to Bears on the Run.  By no means would I classify this as a runaway market but thus far in the last five sessions, July corn futures have gained just over $.18 or 5.2% and would appear to be on the cusp of triggering additional buy stops.  There is by no means an assurance that we can push through this resistance (3.70) but considering that hedge funds continue to sit on a mountain of short positions, it this does happen there could be a mad scramble for the exits.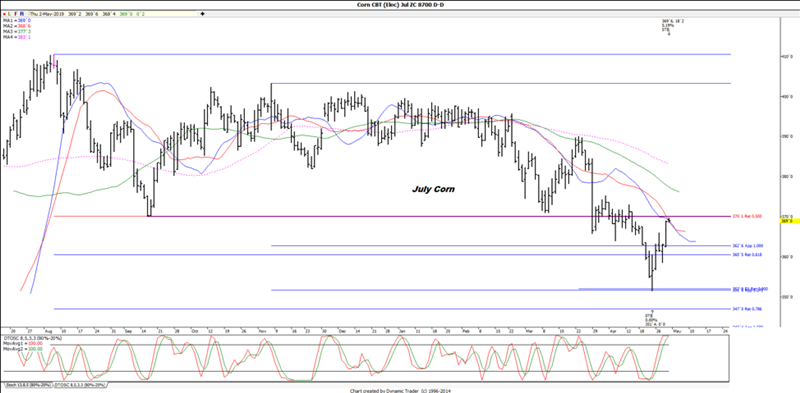 The wheat market has been tagging along for the ride, and over the past couple sessions, July futures have gained $.15 ½ or 3.6% but has not really breached key resistance, but the bean market appears to have assumed the role of the short leg of spreads.  Quite understandable in the fact that this late spring would suggest a greater swing to bean acreage but even beyond this, it would appear to me that the overall negative fundamental picture for beans has finally caught up with the price level.  Since the February high, July futures have lost $1. 18 or 11.8% with 60% of those losses just in the past three weeks. If we could ever use a resolution to the U.S./Chinese trade war, it would seem that the time would be now.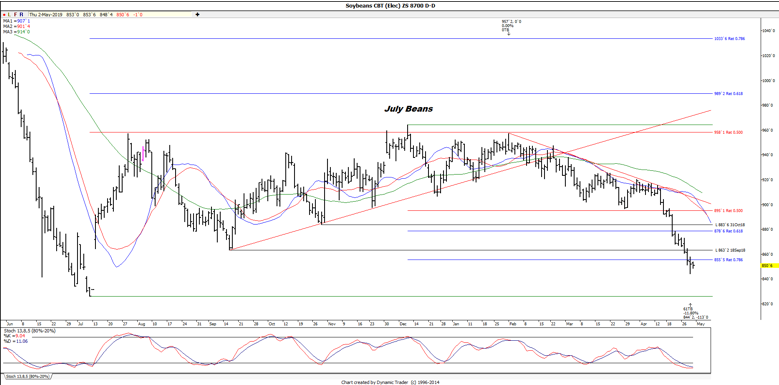 You may have noted that the hog market caught fire again yesterday and it would appear that another Chinese trade spat inspired at least part of this but this one with Canada. These two nations have been embroiled in a diplomatic dispute over the arrest of the CFO of Huawei Technologies for months now, and initially, China stopped the import of canola from two Canadian companies.  They have now turned up the heat a little more and have announced that they will block the import of Canadian pork from two companies.   They obviously must have some two-company rule.  In case you were wondering, Canada is the world's 3rd largest exporter of pork and in 2018 shipped around $318 million worth to China. Theoretically, this could open the door for additional pork exports from the United States and markets reacted accordingly.
While that may be the case sometime down the road, they did not show up in the weekly export sales released this morning.  For the week ending April 25
th
, we did sell 16,100 MT of pork, which was up 4% from the previous week but China was nowhere to be found on the list.  Unfortunately, there was nothing good to write home about for the grain or soy sales either but keep in mind that this did encompass Easter.  Wheat was certainly the most disappointing, coming in at just 122,100 MT or 4.49 million bushels.  Not only was this 71% lower than the previous week, it set a new marketing year low.   The top sales were with Mexico at 52.1k MT followed by the Philippines at 40k and then Guatemala with 29.9k.  On a little brighter note though, there were sales of 297,400 MT for the 2019/20 crop year. Corn sales were 25% lower than the previous week, coming through at 586,500 MT or 23.09 million bushels.  The trade was expecting something between 600k and 1 MMT.  Japan was that the top of the list with 301.4k MT, followed by Mexico at 127.2k and then South Korea with 67.2k.  There were sales of 209,500 MT for 2019/20. Soybeans were no more inspiring than the others with old crop sales of 313,400 MT or 11.52 million bushels.  This was 47% below the previous week, 61% below the 4-week average and below the trade estimates of 400 to 900k.  China was the top purchaser with 136.4k MT followed by the Netherlands at 64k and then Germany with 63.3k.