Published on:
13:36PM Aug 23, 2018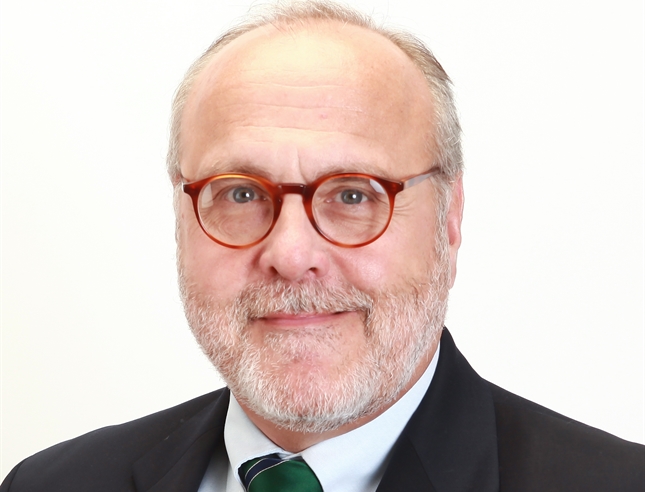 It would seem global grain supplies are never too far from the minds of traders at this time but with the U.S. harvest rapidly approaching and just enough trade tariff talk, it has not been enough to stymie the bear just yet.   Corn, wheat, and beans are all at the lows of the week or have pressed into new lows overnight.  
The Russian ag consultant group, SovEcon, reconfirmed the tight wheat situation in that country with updated estimates.  They now project that ending stock for the 2018/19 crop year will slip to 10.1 MMT versus 13.2 MMT in their previous estimate. They arrived at this after cutting the production estimate another 4.3 MMT to 109.6.  This would take overall grain stocks in that nation to the lowest point in the past six years.  Providing a counterbalance this though is the fact that despite trade negotiation kicking off in Washington between the U.S. and China, each of these nations have implemented another 25% tariff on an additional $16 billion of imported goods. Tit-for-tat once again.  While soybeans garner all the attention, we should note that Chinese imports for grains have slipped with the onset of the tariffs.  During the month of July imports of sorghum were down 62.5% from a year ago and corn was down 63.7%.  While only around 1/3 of China corn imports originate from the U.S., nearly all of its sorghum imports come from us.  
The ProFarmer tour continues to find generally outstanding yields, with the exception now of a few spots in Iowa.  While the more northern regions of that state produced estimates above last year, the southwestern region came in below last year and the 3-year average.  Over in Illinois though the numbers look solid. The average corn yield estimate comes in at 192.6, which would be 6.6% above last year. The Illinois soy pod count came in at 1328.9 pods per 3 square foot measure, compared with last year at 1230.8. 
On a more positive note, it would appear that the depressed prices are bringing in solid new crop buying in both corn and beans.  For the week ending August 16th, 2018/19 crop year corn sales totaled 1,313,400 MT or 51.71 million bushels.  This was 8% above last week.  The top purchasers were Japan with 363.6k MT, followed by Mexico at 273.6k and Colombia with 145.2k.  Old crop sales were light at 173,400 MT or just 6.83 million bushels.  This was 49% below the prior week and 55% below the 4-week average, but we are of course very close to wrapping up that marketing year. New crop bean sales also topped the million metric ton mark with 1,148,600 MT or 42.21 million bushels. Mexico was the top purchaser with 403.1k MT, followed by Taiwan taking 127.5k and then Thailand at 91k.  Old crop sales were still in the positive column with 152,700 MT or 5.61 million bushels.  The letdown for the week came in wheat though with sales of just 239,800 MT or 9.92 million bushels. This was 70% below last week and 49% under the 4-week average.  Top sales went to Iraq with 200k MT, followed by Yemen taking 84k and Colombia at 59.1k.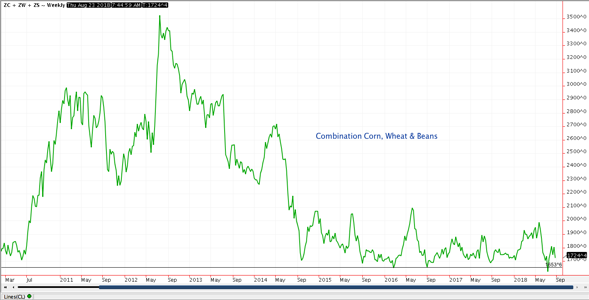 Seeing how late we are now in the month of August and the Labor Day holiday rapidly approaching, I would expect to see grain/soy prices drag sideways to lower through the balance of the month.