Published on:
14:05PM May 20, 2019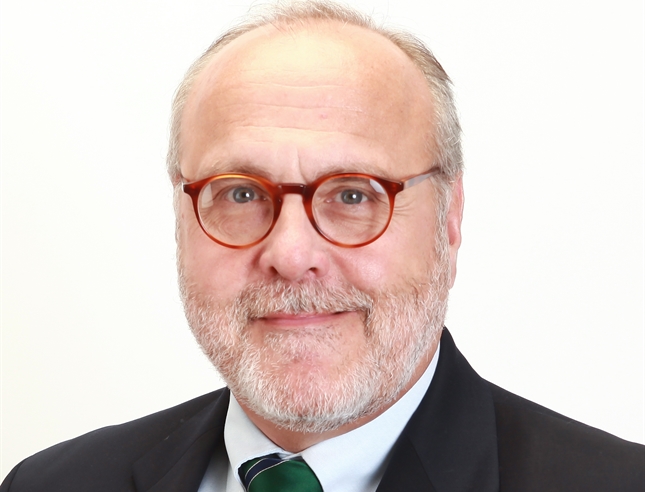 It was just two Mondays ago that the corn market gapped lower on disappointment over the breakdown in the U.S. Chinese trade talks.  It was then last Monday that we saw corn push down to the lowest point traded in spot futures since July of last year.  Of course, that is now all water over the dam, quite literally and figuratively, as the wet/late spring of 2019 has displaced the trade war on the center stage for this performance and this morning we gapped a bit higher and have now pushed to the highest level traded since June of last year.  There are of course a number of lessons that can be drawn from this recent action, the most obvious is just the old idea of bullish consensus, too many people on one side of the market and it is likely to correct the imbalance, but just as critical, markets can only ignore the underlying shift in the fundamental situation for so long and the longer it takes to recognize that, the sharper the reaction is once it occurs. Do keep in mind, that corn remains entrenched in a 5-year sideways pattern.  In fact, seeing we have been talking about gaps, note that there we a gap lower from 3.90 ¾ left last June that we have finally returned to. This is not to say that we have to stop right here and if the weather situation does not begin to improve soon, that we could have the ingredients to begin exciting the bulls, but do keep in mind that the rallies, particularly short-covering rallies, can end just as abruptly as they began.  I do not mean to slight wheat and beans as both have posted substantial gains this morning.  Wheat has also posted an impressive turnaround over the past week and appears set to build on that gain, but needless to say, other than from a technical standpoint, there is little to hold promise in beans right now.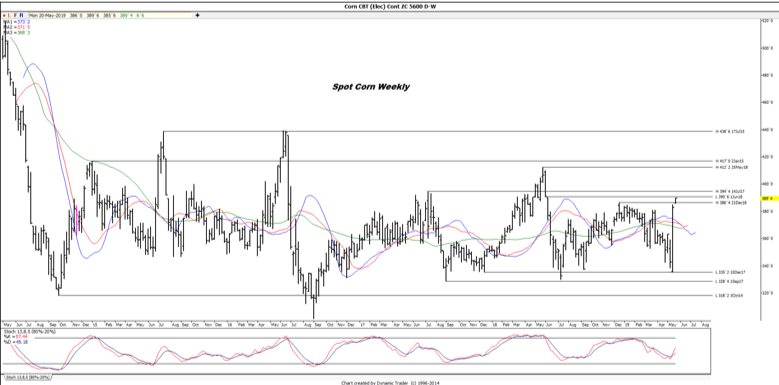 About the only update that can be provided on the trade war front is that if anything, the two sides appear to be more entrenched and have resorted to a blame game.  No further negotiations appear to be on the horizon.  The only ag-related news I saw from China over the weekend was another confirmed case of African Swine Fever in the Sichuan Province.
We do find positive news for the beef industry though this morning.  In 2003 Japan cut off beef imports from the United States due to a mad cow case and that ban is now lifted.  According to the USDA, this could lead to imports of up to $200 million of beef annually.
All eyes will be on the planting progress updates this afternoon.  The trade is expecting corn to come in between 45 and 50% complete and beans between 20 and 25%.  I would not be surprised to see the corn number just a bit higher than that and if it is, could let a little air from the rally balloon.  That is if the next weather update after improves as well.