Published on:
16:35PM Dec 19, 2017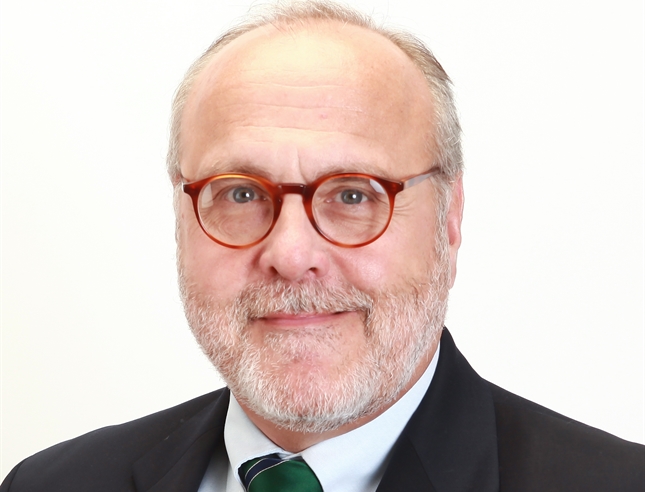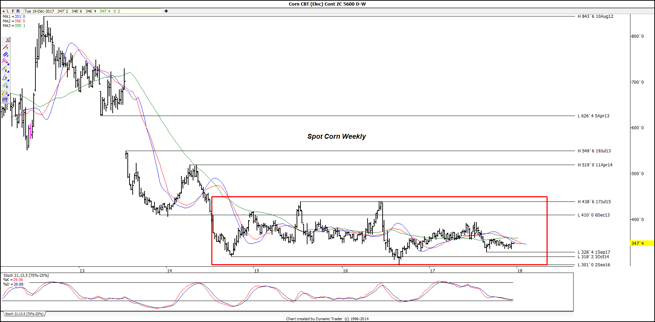 Holiday trade continues to plague the grain and soy market as we basically drift aimlessly from day to day.  In many respects, you could say this is just a microcosm of the overall pattern in the markets for the past three and a part years are we drift along waiting for that epochal event that will lift us away from this life of stagnation.  While it may seem like that will never arrive, history tells us differently.  Looking back over the past 45 years of combined prices, the longest period that I can find in which we remained in a bear pattern was 68 months, and as of the end of this year, the current bear trend has lasted 64 months. As they say, history does not have to repeat itself but it will often rhyme and if this current tune plays for the same number of bars, that will carry us out into the spring of next year.
It is not that we have been without good news this week as the USDA released decent export sales figures both yesterday and again this morning.  Yesterday, it was reported that we sold 396,000 MT of beans to China and 168,000 MT of grain sorghum to that same country.  This morning we have another 145,000 MT of beans reported, this time to unknown destinations.
As noted yesterday, Argentina did receive welcome rains over the weekend but we remain early in the growing season so much can happen, good or bad, yet.  The Buenos Aires Grain Exchange currently estimates that 63.5% of the beans have now been planted and 45.3% of the corn.  Dr. Cordonnier currently estimates that they will produce a bean crop of 55 MMT and corn of 42 MMT, but has a lower bias moving ahead.  The USDA currently projects 57 and 42.  Up in Brazil, beans are for all intents and purposes planted and in good shape, but there are rising concerns about the corn production. The late planting of beans and the low prices for corn are providing farmers with little incentive for the safrinha crop, which last year accounted for 69% of the total production.  AgRural is now estimating that the total Brazilian corn crop will come in around 84.1 MMT, which would be down 17% from last year.  Currently, Dr. Cordonnier is looking for corn production of 88 MMT but has a lower bias and has beans estimated at 108 MMT with a neutral to higher bias.
Here in Northern Illinois we are projected to reach near 50 degrees today, which needless to say is unseasonably warm, and for a cold weather fan like myself, a little disappointing. (particularly the no snowfall part) It would not appear that I will be disappointed for long though as the polar vortex promises to plunge temperatures dramatically between now and Christmas, which is heightening the concerns for potential problems with the winter wheat. Needless to say, that market needs a lot of help.
Not much else to point out this morning.  Macros are somewhat mixed with metals soft, energies firmer and the dollar rather flat.  It would appear that the holiday mode is impacting just about everyone.