Published on:
13:39PM Nov 28, 2018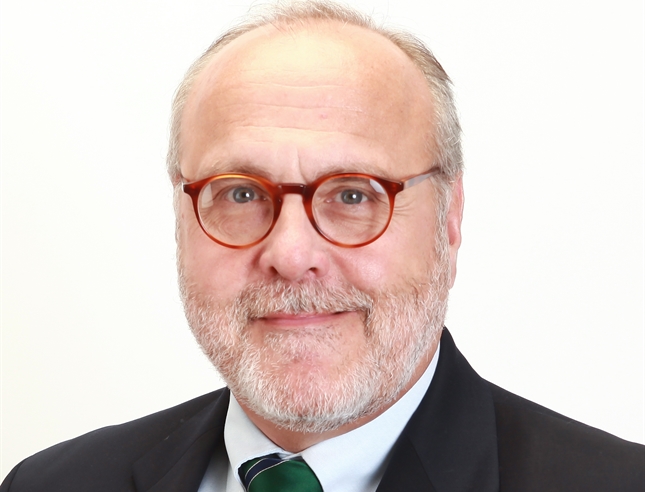 Hope springs eternal, at least in the soybean market.  After posting the lowest close since late October and below a level that has supported prices all month on Monday, prices snapped back higher yesterday as anticipation builds for the meeting between President Trump and President Xi later this week. Signals from Washington this week have been conflicted as on Monday night President Trump threatened to increase tariffs and then on Tuesday, Larry Kudlow, director of the US National Economic Council commented that there was a "good possibility a deal can be made."  I guess you cannot really blame the short for feeling a bit uncomfortable as any hint that the tariff wall could begin to be dismantled would provide a psychological lift to a market that could certainly use one. If there are no hopeful signs emerging from the gathering?  Well, that is just a continuation of the status quo, and while it would likely be disappointing at first blush, it would hardly be considered a new development.  All that said, let's hope something encouraging emerges.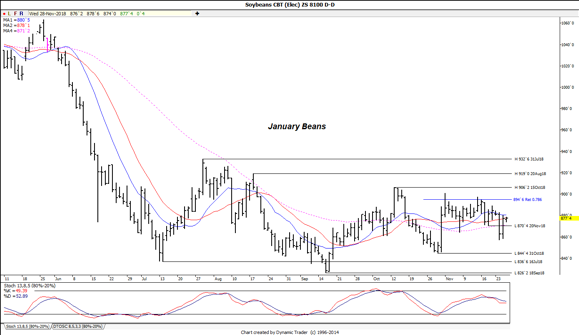 If you recall, there was quite a bit of speculation earlier this year concerning possible restrictions on Russian exports, but to date that has not been the case and at least one group from the region is now boosting export projections.  SovEcon upped their forecast for wheat exports to 34.7 MMT from 34.2 MMT and total grains to 43.2 MMT instead of 42.6.  
There have still been no issues reported with exports from the region of Ukraine where Marshall law was enacted this week concerning the hostilities with Russia. The government maintains that if there were problems, shipments could be diverted to ports over in the Black Sea.  Reportedly, President Trump may cancel a planned meeting with Vladimir Putin at the G20 summit due to the issue.  
Obviously, U.S. Dollar bulls continue to feel optimistic about the prospects for the future as over the past week we have seen the index charge back up to nearly touch the highs of the year.  If we sustain or build on the current gains through the end of the week, we could post the highest monthly close for the dollar since April of 2017 and could suggest we have room to push to at least the 98 level, and even 100 would not be out of the question.  Realistically, that is not a major move from here, but until we have seen that market crest and turned lower again, it will provide headwinds for the commodity sector.