Published on:
14:27PM Apr 03, 2018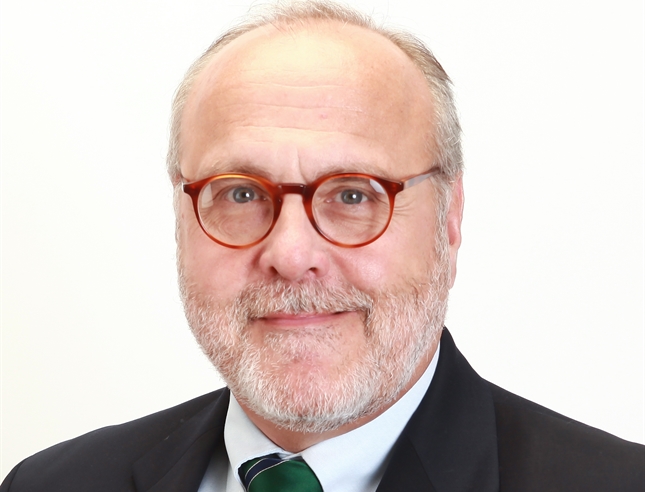 Obviously, the grain and soy markets are not quite ready for "primetime" just yet as the strength that we introduced the week with quickly faded.  This is by no means to say the party is over, but it is understandable in regards to the fact that the real "risk" period for North American crops is weeks if not months ahead of us yet. 
Along those lines, we did see published updates for corn planting progress in the south, which continues to move well ahead of pace and wheat conditions, which remain worrisome.  In Texas, corn planting is now 55% complete which is a 12% increase for the week and stands 13% ahead of average. Louisiana jumped 21%, reaching 84% complete, compared with a normal 69%.  Mississippi has moved up the 50% mark which is 16% ahead of the norm, and Arkansas stands at 24% versus a normal of 22%.  Next week we should see the first nationwide report for corn.  Cotton farmers are also getting a minor jump on this with 7% planted versus a normal 3%, but the progress thus far is only in two states; Texas and Arizona. As far as the winter wheat crop, the USDA believes that 32% of the crop is good/excellent, 38% fair and 30% poor/very poor.  This compares with 51%, 35% and 14% for the respective categories a year ago.  During the week the good/excellent rating in Kansas went backward by 3%, and Texas improved 3%, with Oklahoma unchanged. 
According to Dr. Cordonnier the safrinha corn crop in Brazil is now completely planted and for the most part appears to be in good condition (he is currently in Brazil).  The full season crop is 51% harvested, which is slightly behind the historical norm of 59%. He left his estimated unchanged at 86 MMT for corn and 115 MMT in beans.  Do take note that his corn number is 8.5 MMT below the most recent USDA figure and beans are 2 MMT above.  Even though bean harvest has begun in some regions of Argentina (8.8% complete) and there has been some rain, Dr. Cordonnier reduced estimates for both crops.  He now places beans at 40MMT and corn at 32 MMT which was a reduction of 1 MMT for each.  The USDA currently has beans at 47 and corn 36.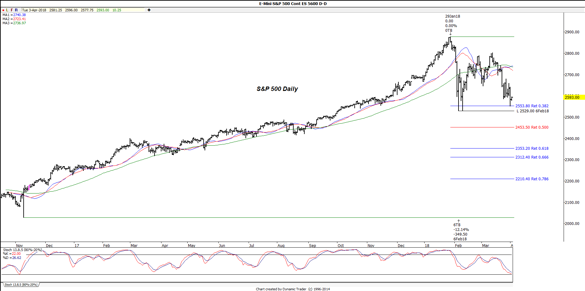 I do have to suspect that part of the swoon that we witnessed in the grain and soy markets yesterday was in response to the action over in the equity markets.  Late last week after representatives from the US and China were both talking about doing what was needed to avert an expanding tit-for-tat trade war, the rhetoric seemed to shift over the weekend which sent equities lower once again.  We have bounced a smidge this morning, but the close yesterday was actually the lowest daily finish since late November.   Short-term, these markets are approaching the oversold zone but longer-term that is not the case.  If the S&P futures violate and begins to close below 2529, it could unleash a round or two of serious liquidation.