Published on:
16:00PM Oct 12, 2018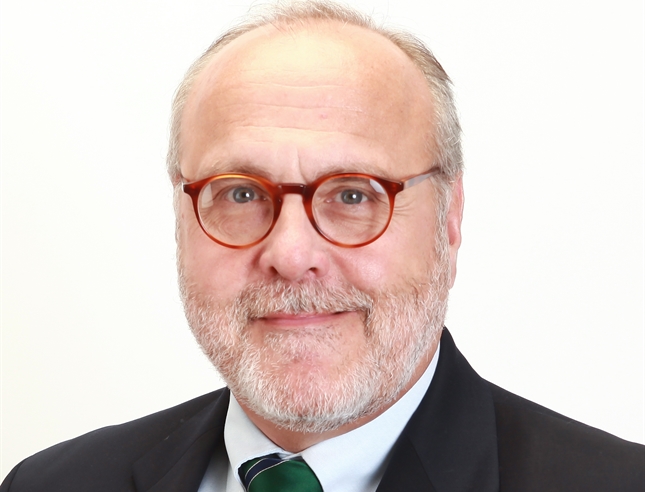 The USDA did manage to provide a surprise for the corn market yesterday giving bulls a nice shot of adrenaline.  Just for fun I went back and looked at comments and estimates prior to the September reports to see what was anticipated versus reality seeing that figure provided a negative stock.  The pre-report trade estimate had corn yields pegged at 177.8 and total production of 14.529.  Had this been the case, it would have actually been a reduction from August but as we know the figures came through at 181.3 bpa and 14.827.  Needless to say, yesterday's change was a bit less shocking with corn yield pegged at 180.7 and production of 14.778.  We probably should not lose sight of the fact that this, if realized, will still post a new high yield and will be the second largest crop on record.  One commonly held belief that this may have crushed though is that everyone expects big crops to keep getting bigger and this would not fit the mold.  Oh, one other interesting fact, I noticed that on my comments in September I made mention of Hurricane Florence due to make landfall that week on the eastern seaboard and here we have hurricane Michael wreaking havoc on Florida this week.  Is there some mysterious correlation between weather disasters and USDA reports??? You be the judge.
Less talked about after the release yesterday was the fact that the USDA raised global ending stocks for corn and beans but did reduce them a bit in wheat.  Wheat now is forecast to come in at 260.18 MMT, down 1.11 from last month and down 5.3% from last year.  Wheat closed lower.  Bean ending stocks were increased 1.78 MMT to 110.04, projecting another record high. Do keep in mind this is predicated on a combined Brazil/Argentina/Paraguay crop of 187.3 MMT compared with last year of 167.41.  Needless to say, but this crop is still in the planting stage.  The largest change was reserved for corn as global ending stocks were boosted 2.32 MMT to 159.35.   Regardless, this is still the lowest raw inventory number since crop year 2012/13 and the lowest global stocks/usage ratio since C/Y 1995/96.  Good luck making a bearish case out of that.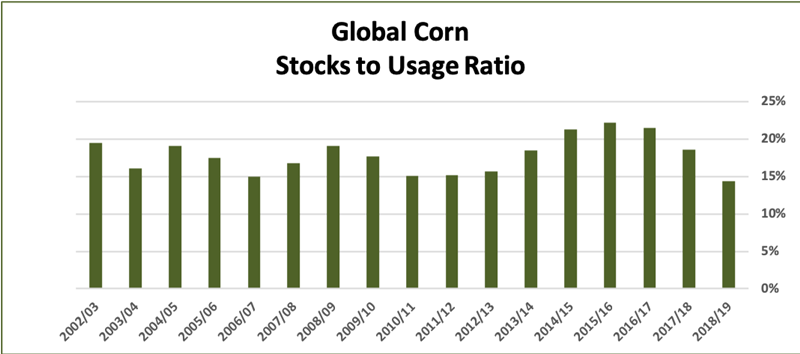 Now that this report is relegated to the history books, we are back to dealing with harvest and current demand.  The extended outlook calls for cooler and dryer conditions, so harvest should be back into swing by next week.  As far as demand, the weekly exports sales did not give us anything to actually cheer about.  For the week ending October 4
th
, we sold 1,006,700 MT or 39.6 million bushels of corn.  While I am not going to call that a bad number, it was still almost 30% below last week and 25% below the 4-week average.  As has been the case recently, Mexico was the top purchaser with 354.6k MT, followed by Japan at 281.7k and then South Korea with 195.6k.  Soybean sales were actually 71% below last week and 56% under the 4-week average, coming through at 439,700 MT or 16.2 million bushels and the lowest in this young marketing year. The top purchaser was the Netherlands with 85.2k MT followed by the United Kingdom with 80.4k and then Germany at 79.5k.