Published on:
16:39PM Feb 14, 2018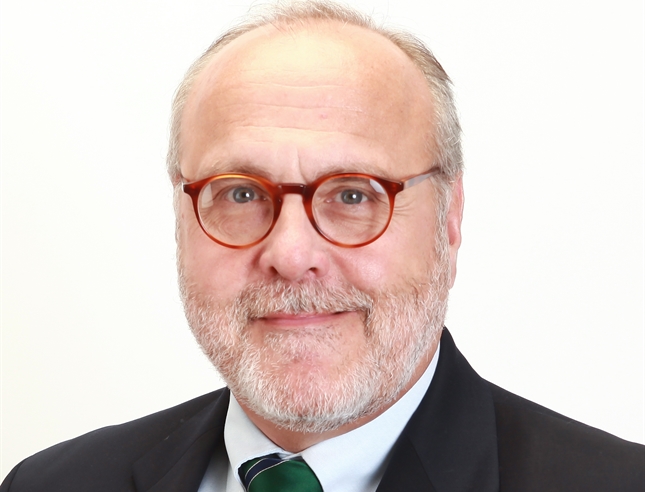 Welcome to February 14th, or more commonly referred to as St. Valentine's Day. That annual event when we are supposed to openly acknowledge our love and commitment to that special someone in our lives by enhancing the bottom line for the Hallmark and other greeting card companies and exchanging gifts of sweet treats that we can then later grouse about as they made us gain unwanted pounds.  I do not want to come across as being too cynical as we should in some fashion or another be confirming and enhancing our closest relationships every day, but as with many designated celebrations, many do not realize they originate from a darker past.  I understand the origins of St. Valentine's day take us back to the 3rd century when emperor Claudius (the cruel) was having a difficult time recruiting soldiers to go into battle because they were so attached to their wives and families, so he banned all marriages.  Turns out though, there was a renegade priest by the name of Valentine, who continued to conduct marriages in private and once found out was imprisoned, beaten and ultimately beheaded. He met his maker on…you guessed it; February 14th. I recognize that this has nothing to do with markets this morning but for those of you who possibly forgot to pick up a card or that traditional heart-shaped box of candy, with this background information, you can always use an excuse such as "I was reflecting on the sacrifice that St. Valentine made that enabled us to be together and it just did not seem right to sully that selfless act or our love with consumer-driven trinkets."  Let me know if that works as I am headed for the card shop.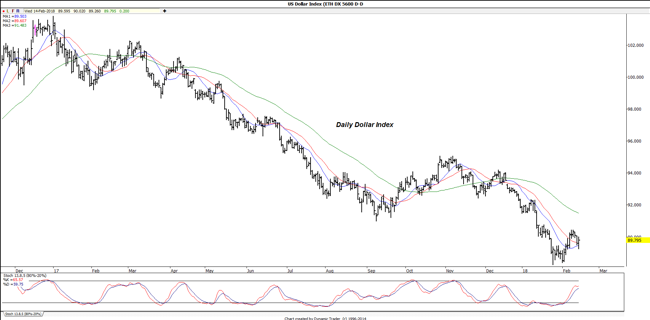 Speaking of consumers though, this morning the Labor Department released the January CPI numbers and it turns out inflation picked up the most in a year, jumping .5% versus expectations of .3%.  On an annualized basis, this works out to an increase of 2.1% for the headline number compared to an expected 1.9%.  While this remains right on the Federal Reserve's targeted 2% inflation number, it reinforces the idea that the Fed could be a bit more aggressive in hiking rates in the months ahead.  The most immediate reaction came in the financial sector as notes/bonds came under pressure (higher rates) and the dollar bounced higher. 
In the grain/soy realm, bulls continue to fight the good fight buoyed by ongoing weather issues in Argentina and addition export sales.  In the daily system, the USDA reported another 123,000 MT of corn sold to unknown destinations, and we should have the stage set for a very solid weekly number in corn on the report tomorrow morning.  Both corn and beans have eeked out higher highs for the swing again this morning and appear intent on giving us a bit more yet. Do keep in mind that this advance has pushed this markets into quite overbought short-term situations and while I remain long-term bullish, bulls may be existing on borrowed time for now.
This morning Bunge released fourth quarter 2017 results, and the news will heighten the discussion about a takeover/merger.  For the quarter, they lost $60 million or $.48 a share, which compares with the previous year's 4
th
quarter net profit of $271 million.  They also announced this morning that they are in the process of exiting the global sugar business.  Despite rumors over the past week or so, nothing has been announced as to the possibility of a takeover by ADM but keep in mind that the standstill agreement preventing Glencore from pursuing a hostile bid for Bunge is soon to expire, which could provide for an interesting situation if they still want to pursue a takeover.  While no company is immune from falling on difficult times as trade and business continues to shift and evolve, but one cannot help but feel a touch of sorrow to potentially see a company whose origins date back to 1818 and has been a mainstay of the global grain industry throughout that time since cease to exist as an independent organization.  Furthermore, and particularly in the case of an ADM takeover, seeing less competition in the industry is, I believe, not a positive step for farmers.