Published on:
13:19PM Apr 23, 2019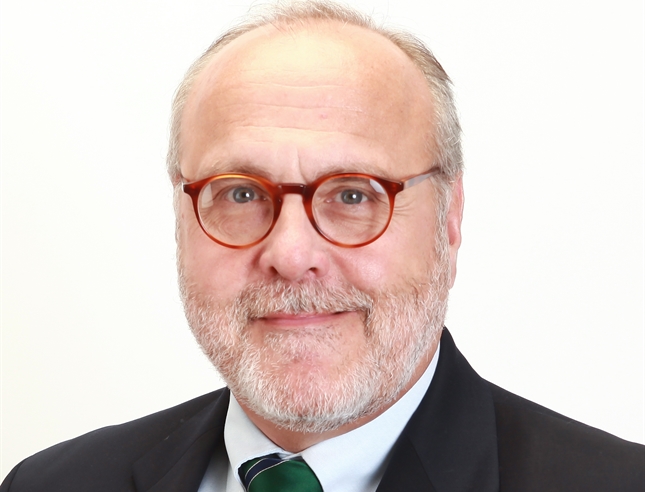 Corn planting doubled last week says the bear. But that means we only have 6% in the ground and are at 50% of the average pace says the bull. It is only April 23rd says everyone else and corn dipped into lower prices again overnight.  This has carried us to new lows for the calendar year as the funds continue to pile on the already down and injured player, but as you can see on the spot weekly chart, we remain in nothing more than a retracement within the trading range for the past year.  Sadly though, other than the fact that we have the boat loaded disproportionally to one side and is at risk of toppling over and dumping some of the excess cargo of overboard, there is little to provide encouragement for the time being.  I should note that wheat and beans are not really doing much better this morning, but at least these two markets have snapped away from the overnight lows.  We are late enough now in the month that outside of a little short covering, or a scare from a fresh new story, i.e., China trade deal, it is difficult to think we can stimulate much buying outside of a few shorts deciding they want to cash in their chips at the teller window.  
If you happen to reside in Saudi Arabi or Russia or possibly have a vested interest in crude oil production you were probably tickled to hear that the White House announced an end to granting waivers for other nations to purchase Iranian Oil but for the rest of us who purchase petroleum products, not so much.  While some countries such as China may completely ignore this, others will most likely not which could reduce the supply or rather increase demand from other sources by 300 to 500,000 barrels per days.  The Brent crude oil market responded with a gap into higher highs for the year.  There is no question that the crude market is overbought, but unless some other producing nation volunteers to step up and fill the gap, particularly with the peak driving season just ahead, it is difficult to think the advance is over just yet.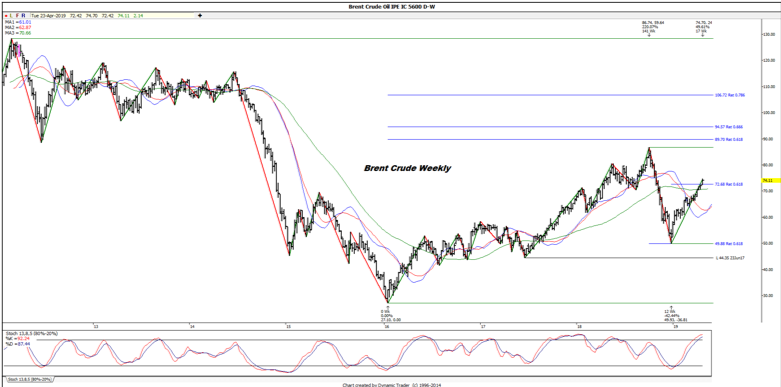 There is at least one ag conglomerate that believes the future is bright in China; Cargill.  They announced plans to spend $112 million to expand corn processing capacity in that country. The goal is to bring processing capacity up to 2 MMT by 2020.  The Starch Industry Association in that country estimates that the overall corn consumption will be little changed this year but expects imports to "increase significantly" due to a gap between production and usage.  A bright spot for corn?