Published on:
15:39PM Aug 03, 2018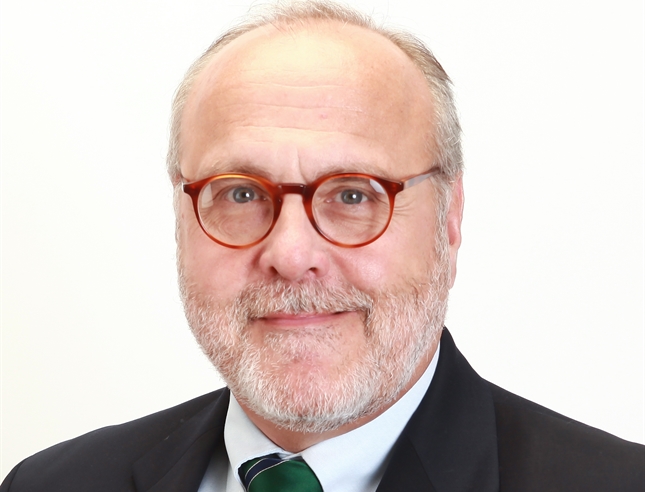 For a brief (as it turns out) period yesterday, it appeared that we were ready to blow the lid off of the wheat market.  Spurred on by continued updates of scorching weather conditions around the globe curtailing production and a rumor that Ukraine was considering a limit on exports pushed the wheat market to the highest level traded mid-2015.  It would appear though that
having
not reached these lofty levels in so long, the bulls must have experienced a case of acrophobia (fear of heights) and retreated to
a more
familiar territory.  From the looks of this picture right now, I suspect we may need to back up a few more floors and let a some of the timid climbers off.  Just give the rest a little time, and they should grow accustomed to the elevation though and eventually push higher.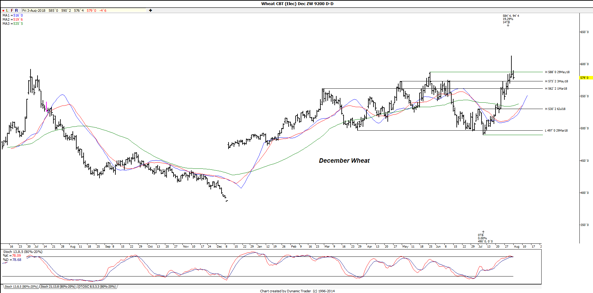 Outside of a report that the corn condition in France is deteriorating, 66% good/excellent versus 71% last week and 79% a year ago, I am struggling to find much fresh supportive news this morning, and in turn, it would appear that grain markets are struggling to sustain strength. Seeing that they already sit in a short-term overbought technical position, the path of least resistance is lower.  
Of course, beans had already taken that route earlier this week after threats of increased tariff levels for Chinese imports and the news on that front this morning has not helped. China is now proposing to retaliate with tariffs on an additional $60 billion of U.S. goods.  On top of that, it has also come to light that during the recent U.S./E.U. talks, there was no actual deal stuck to buy more products from the U.S. and agriculture as a whole was excluded from negotiations.  While it is true that in all likelihood, the E.U. will be purchasing more ag production from us, that is a continuation of a trend ($11.5 billion last year versus $8.8 billion in 2007) and is more attached to economics than anything.  
We did have one export sale reported this morning as Vietnam has purchased 130,000 MT of corn for the 2018/19 marketing year.  Even more interesting though are the June export numbers released by the Census Bureau and again, would suggest there may have been a bit of front-loading going on before the actual shots were fired in the trade war.  Corn exports for the month were down 10% from May but year over year were up 44.5%.  Bean exports though were up 9% from May and a whopping 82.3% above June 2017.  It was similar in the products as meal exports were 75.1% higher than a year ago and oil up 65.5%.  Almost ironically, the hot market as of late, wheat, was the only one to register a decline and was 15% lower than May and 48.7% lower than a year ago. It will be interesting to see how these numbers shape up, or down in the months ahead.