Published on:
13:13PM May 10, 2019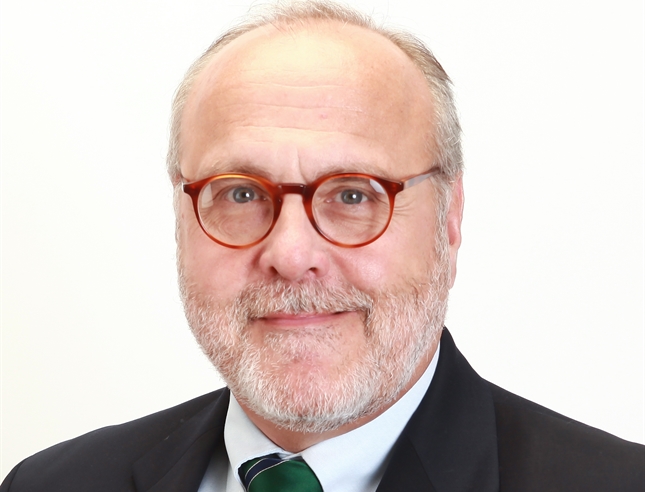 Sell the rumor (or in this case threat), buy the fact?  As many in the ag sector are painfully aware, the grain and soy market has been mercilessly pummeled this week on fears that the relationship between the U.S. and China had soured to the extent that a trade agreement looked unlikely and the threat of increased tariff once again. While the negotiations are still taking place in Washington today, so have the increase in tariffs, so as of today they jump from 10% to 25% on $200 worth of goods coming from China.  So of course, markets bounced overnight.  Maybe bounce is a strong word, but least my screen is not flashing intense red, which may be telling us that we have factored in what the market would perceive to be the damage for such a move.  Let's hope so as were we to close at this moment; nearby corn would be down 16 ½-cents, beans 25-cents, wheat 4-cents and on the combination chart, we will have pressed down to the lowest levels trade since late 2008, when the U.S. and the world economies were confronting an economic meltdown.  It will be interesting to see what kind of news emerges from the discussion later today.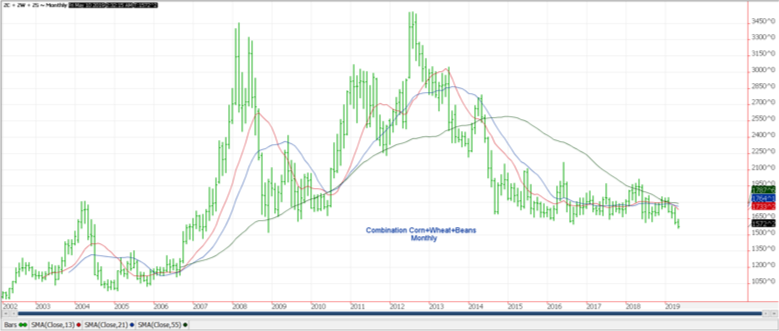 This morning, China did update their projections (coincidence? I think not) for crop production this year and evidently are pushing to increase the soybean output. They estimate that the crop will reach 17.27 MMT, which would be up 7.9% from last year and would mark their largest crop since the 2004/05 season when they raised 17.4 MMT.  Do keep in mind that the USDA estimates that China will have imported 84 MMT of beans in the 2018/19 crop year and project that number will slip to 83 MMT for 2019/20 due to ASF so by no means are they self-sufficient. For us of course, it is just a question of how large of a piece of pie can we carve out?
In just a few hours we will have the May USDA production and supply-demand estimates, and regardless of what they say, it is nice just to have a distraction from the trade war banter. Once again, here are trade survey averages.  U.S. corn production for this year, 14.841 billion bushels derived from an average yield of 175.3 bpa.  Beans production is estimated to come through at 4.1985 billion from an average yield of 49.8 bpa, and total wheat is expected to tally 1.910 billion, of which 1.277 billion will be winter wheat.  For ending stocks figures, in corn, the trade is expecting 2018/19 stocks of 2.058 billion and 2.132 billion for the 2019/20 crop year. In beans, the average estimate for 2018/19 is 923 million and then for 19/20, 925 million. Old crop wheat is expected to come in around 1.096 and then slip to 1.060 for 2019/2020.  Looking at South American, the average estimate for the Brazilian crops put beans at 117 MMT and corn at 96.7 MMT. Argentine beans are estimated to be 55.7 MMT and corn 48 MMT.  Last but not least, global ending stocks estimates for 2018/19 have corn at 315.7 MMT, beans at 108.75 MMT and wheat at 276 MMT and for 2019/20, 305.75, 110.2 and 277.3 respectively.