Published on:
15:39PM Apr 02, 2019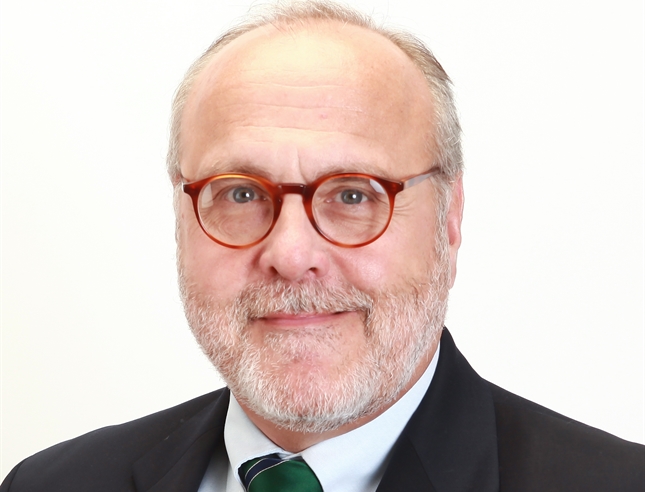 Up Monday, down Tuesday would appear to the pattern setting the tone for the week as we settle into the post-March stocks and acreage reports in the grain/soy markets ranges.  One should be able to assume that we have now "adjusted" the current price levels to the shift in the numbers and now we go about the business of looking for and trading in the next "new" pieces of information and data as they emerge. Realistically though, there is truly "nothing new under the sun" and as I have pointed out ad nauseam, the grain/soy sector, as well as the commodity world in general remains in a broad sideways pattern.  We are left wandering in the desert.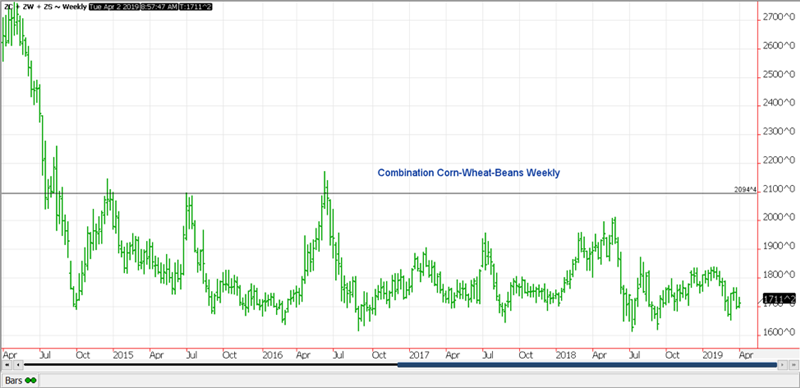 In the new but not so new information category, Chinese trade negotiators are set to return to Washington this week to resume discussions, and I suspect the pressure is on for these people to hammer out an agreement sooner than later.  There are even other governments urging the U.S. and China to quit messing around and get something done.  The trade minister from Malaysia stated that the two nations need to "stop thinking only of themselves" and to reach a conclusion.  
It would seem that China is leaping from one animal health issue to the next.  Reuters has reported an outbreak of hoof and mouth disease in cattle in the Xinjiang region and H5N1 bird flu in the Liaoning province.  While both serious, it is the bird flu that should be paid careful attention.  With the significant reduction in the size of the hog herd in that nation, they are desperately looking for ways to bring in other meat protein sources and according to people I have spoken with, in some areas they are converting hog facilities to poultry in an effort to get meat to market sooner and to break the cycle of the ASF.  Needless to say, an outbreak of bird flu could throw a monkey wrench into those plans. I also understand that there is fear in some neighboring countries that China will make a significant expansion in fishing and wipe out available supplies in the western Pacific. Needless to say, with nearly 1.4 billion people to feed, the problems that China is confronting in its meat sector will have far-reaching effects for years to come.  
Harvest in Brazil continues to move along, and according to Safras & Mercado, bean harvest is 75.5% complete.  This would be right at 5% ahead of average.  This week Dr. Cordonnier raised his bean projection for that nation 1.5 MMT to 115 MMT.  He also raised his Brazilian corn production estimate, bumping it 1 MMT to 94.5 MMT and did the same with his Argentina corn estimate raising it to 47 MMT. He left his Argentina bean estimate unchanged at 54 MMT.