Published on:
13:50PM May 22, 2019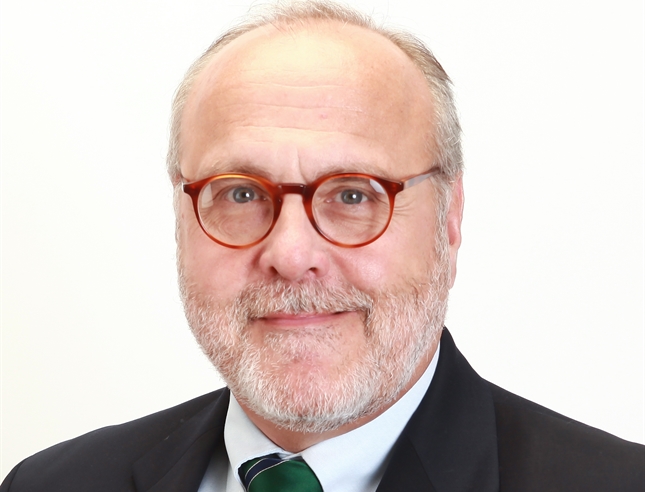 It would appear that buyers in the corn market finally needed to take a moment and catch their breath but hey, seven higher closes in a row with a gain from low to high amounting to $.66 or 16.3%, that is certainly nothing to be ashamed over.  Take into consideration as well that these people have had little to no exercise for the past six months or so and are most likely feeling just a bit out of shape. Of course, the most obvious question on many minds this morning is, was that it?  After all, we have advanced back into prices levels that have contained the upper end of the corn market for at least the past year, and we have technical indicators into the overbought zone and beginning to lose momentum. While I cannot provide a definitive answer to that question, I would suggest that until we have closed the gap left on Monday morning (3.85 ¾ to 3.84 ¾ July), the answer is no.  Or maybe it is just best to quote one of the 20th centuries' greatest philosophers, Yogi Berra; "It ain't over till it's over." 
With corn and wheat taking a little breather we have witnessed a minor rebound over in beans which is sorely needed as after failing against last week's highs yesterday, this market posted a negative looking reversal to the downside.  Considering the deadly combination of the ongoing trade war with China and now thought of increased acreage, it is quite understandable why this market would perform this way, and now we have another possible factor that would take away the incentive for buyers; government aid.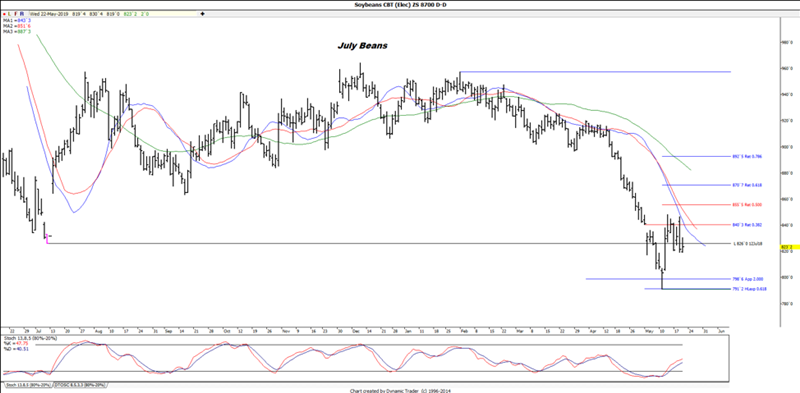 While there is nothing official as of the time I am writing this morning, but yesterday Bloomberg News reported that details of the new aid package could be announced as early as today and at least likely before the weekend.  Citing "unnamed" sources who are supposedly working on the plan, the speculation is that there may be a $2 per bushel payment for beans, $.63 on wheat and $.04 for corn.   I do not think anyone would argue that a premium such as this would not only encourage more bean acreage but would signal to the market that there is no need to pay up for beans as the government has already done so.  These are the type of cans of worms that are opened when the products we raise are used as a weapon in a trade war.  
As far as the next step in that battle, there is nothing scheduled for the subsequent negotiations although there is continued speculation that President Trump and President Xi will meet privately at the G20 meeting next month. It is interesting to note that the Chinese ambassador to the U.S. stated yesterday that they are ready to resume talks, but President Xi also addressed that nation on state media and told them they must prepare for difficult days ahead due to the ongoing dispute.  It does not sound as if either side is interested in conciliation at this time.