Published on:
14:55PM Apr 23, 2018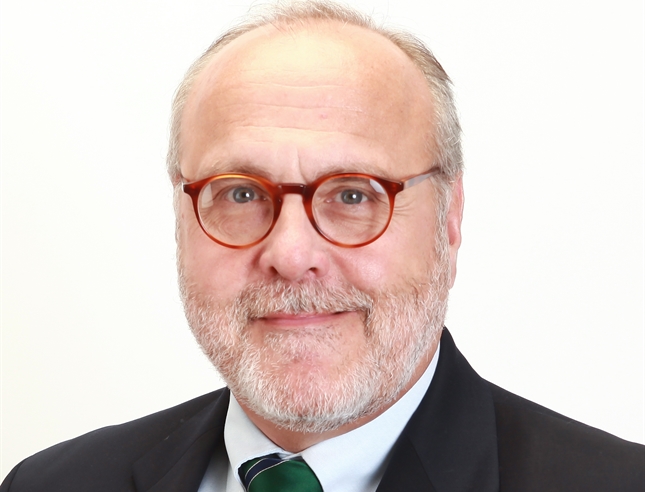 We have been greeted with predominantly positive price action in the grain/soy arena as we begin this new week.  I suspect the rationale behind the strength stems from a slightly excessive breakdown last Friday and the fact that there is little bearish news circulating this morning.  Note I did not say we actually had any bullish news. We will have a number of production updates throughout the day for both North and South America, but I suspect nothing that holds major price impact. 
Last Friday AgRural released crop progress updates for Brazil.  They now estimate the Brazilian bean harvest at 91% complete and the first season corn harvest at 77%.  They did note as well that dry conditions in Southern Brazil are raising concerns for the safrinha crop, which considering was planted a bit late, to begin with, does bare watching.  Of course, the USDA provides updates this afternoon for planting progress and crop conditions.  The trade is expecting corn planting to be around 8% complete.
Managed money shifted positions a bit last week.  In corn, they sold 17,000 contracts but remain long 138,000.  They added 17,000 to their longs in beans and now stand at 193,000. Over in wheat, they are still short 50,000 contracts but had reduced the position by 5,000. 
Last week I wrote about the issue facing the cocoa crop, and the corresponding prices surge that has occurred, but there is another commodity that impacts many of us daily that has witnessed quite a move as well, but this one has taken the opposite track; Coffee.  The Brazilian crop is currently forecast to reach a record 58.5 million bags. Globally it is now projected that after the 2018/19 season is "in the bag," there will be an excess of around 5 million bags.  Last week coffee futures pushed back down to the lowest levels witnessed since June of last year but take note; this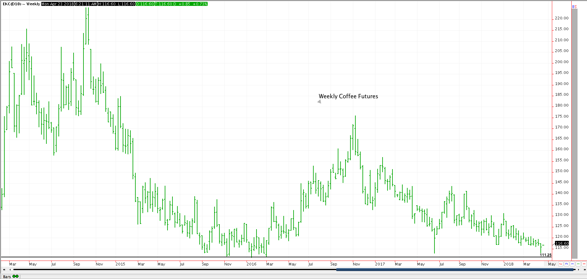 is down against the extreme lows where this market bottomed in late 2015 and into early 2016.  Evidently, the speculators are of the belief that the slide will never end as the spec new short position jumped another 20% last week and stood at more than 70,000 contracts short.  While it is always dangerous to make an assessment of a market one does not follow closely, but being a contrarian by nature, it would seem that after 18 months of "grinding" lower and the fact that the spec crowd has loaded the boat heavily to one side, one has to suspect that we could be "brewing" up a fresh low soon.