Published on:
14:23PM Mar 13, 2019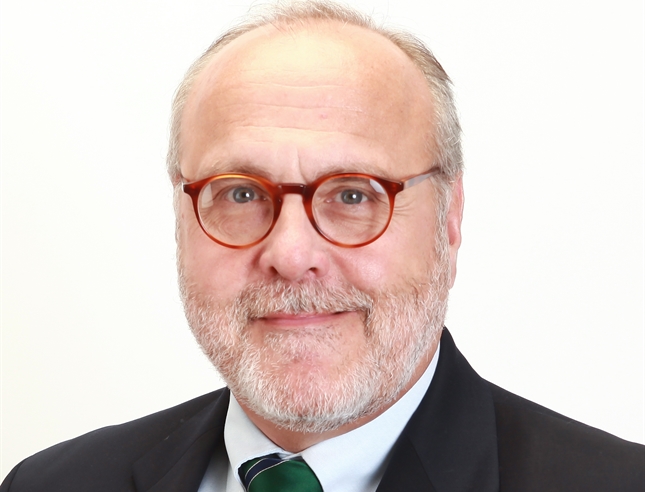 You could almost hear the bruised and battered bulls say, "Take That!" as grain and soy market rallied back sharply yesterday after weeks and realistically months of pressure.  Unquestionably, wheat has been the poster child for relentless selling, and it recorded one of the best single-day gains since last summer.  Granted, we have not witnessed any follow-through strength this morning, but I would suggest that the reversals yesterday were a signal that the rubber band has been stretched too far and it is time for it to snap back.  Of course, it would help if we had a little positive news to encourage this along, which is still a bit sparse.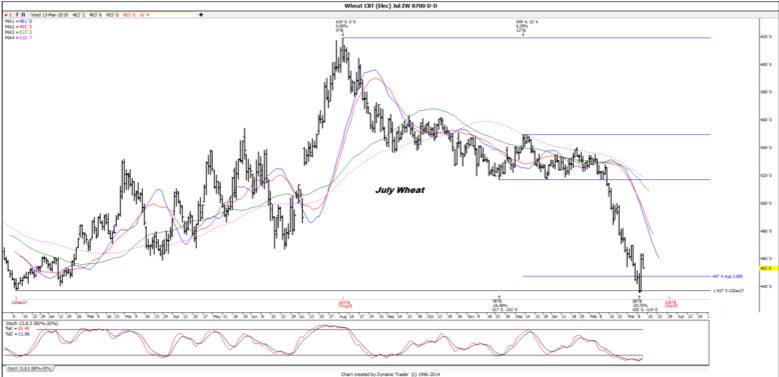 There was one story out yesterday to could provide a glimmer of hope in the corn market as the EPA released information about the proposal to lift summertime restrictions on E15 ethanol blends.  There will be a public hearing on the 29thof this month to collect feedback, and you can be confident that the oil industry will have plenty of negative feedback to provide.  The American Petroleum Institute has already labeled the proposed changes "contrary to the law." 
112.  That is the official number of cases in China where African Swine Fever has been confirmed. This also brings the number of provinces impacted up to 28 as the latest was in Sichuan and detected on a truck that had been stopped.  As we have noted previously, none of this is good for the soy complex, but it appears to have finally breathed a little life into our hog market, as many expect exports to pick up in the latter part of this year.  Particularly now that Vietnam is also battling the disease and the price of hogs in China has risen to the highest levels in 14 months. Granted, nearby hog prices in the U.S. have rallied smartly over the past couple week but were coming from extremely depressed levels, but it should be pointed out that fall and winter months have now rallied  to the highest levels on over a year and are back against what has been the respective upper end of their trading ranges for the past four-plus years.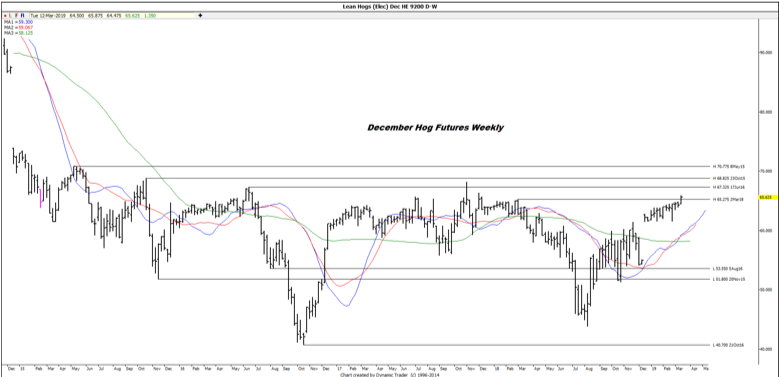 IEG Vantage (Informa) released updated acreage estimate and now forecast that this spring we will plant 85.494 million acres of beans and 91.771 million corn.  This compares with their previous estimate of 86.044 beans and 91.591 corn.  At the February Outlook Forum, the USDA was projecting 85.0 million beans and 92.0 million corn. The next "official" word on this will be released on the 29th.