Published on:
17:01PM Nov 08, 2017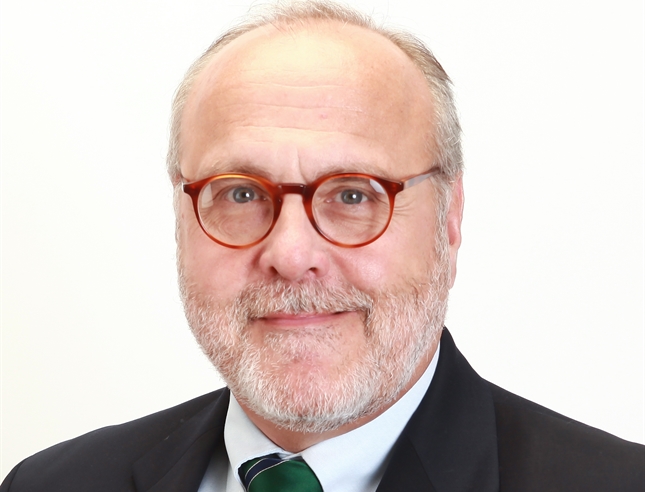 It has become a bit challenging to find inspiration for something to say about the grain/soybean markets at this point, and we remain in a holding pattern with very little feature.  There have been a couple of nice corn export sales reported in the daily system but hardly the quantities that would instill hope into the hearts of the bulls and fear into the bear and as such, we mark time in front tomorrows USDA reports.  Here again are industry survey estimates, these gathered by DJ-Wall Street Journal; Corn production at 14.323 billion from a yield of 172.3, leaving us with ending stocks of 2.360 billion.  Bean production of 4.404 billion using a yield of 49.2 and ending stocks at 420 million.  Domestic wheat ending stock are estimated to come in at 956 million.  On the world stage, the survey found global corn ending stocks of 226.5 MMT, beans at 94.7 MMT and wheat 256.4 MMT.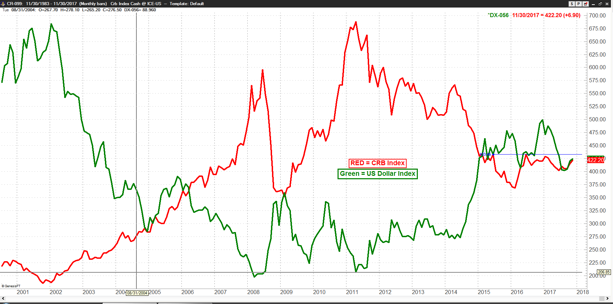 It has been some time since we visited the US Dollar/Commodity relationship and it is interesting to note that over the past few months, the two sectors have been trading in tandem with each other.  In the broad picture throughout the 21
st
century, this is slightly out of the norm but by no means unheard of.  Actually, when you look at the pattern of the two indexes over the past couple years, each has been in broader sideways pattern, which of course we in the Ag sector are all-too-familiar with and unfortunately, we may have to contend with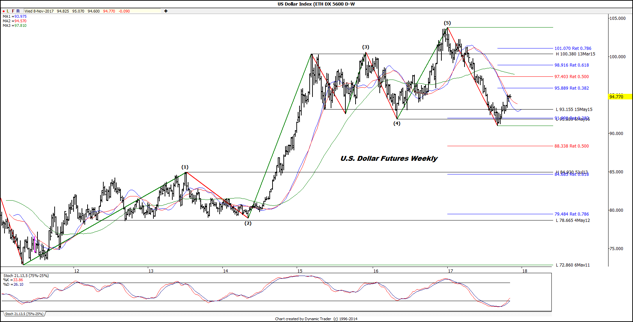 for a few more months, baring a major weather disruption in South America.  Yes, there is always lurking in the shadows the possibility for an unknown event, that Black Swan that could take flight and stun everyone into a new reality, which seems, even more real considering the tensions around the globe.  Without such, it would appear that we have potential to see the dollar move flat to higher (but still within the same ranges) and commodities flat to lower (but still within the same ranges) between now and spring time.  If correct, short option premium could be one of our few friends.