Published on:
11:26AM May 30, 2019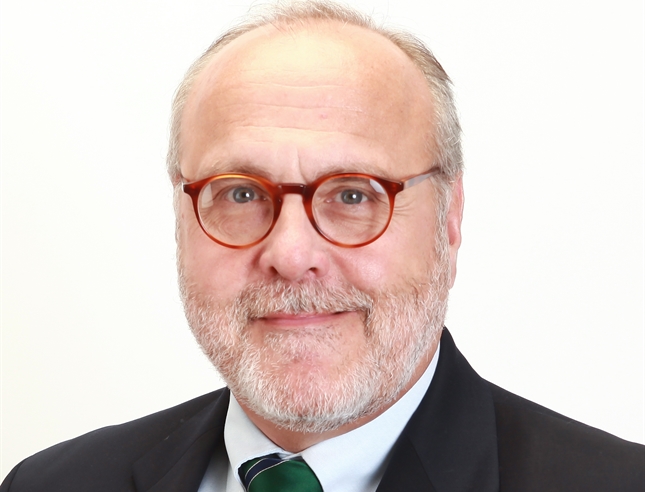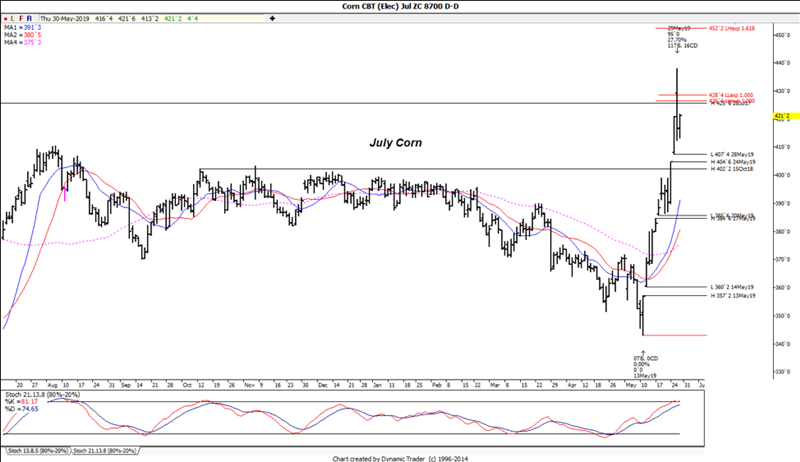 Is the party over already?  It seems that it really just got started. Both the corn and wheat markets posted reversals lower yesterday after gapping into higher highs for this advance, which would tend to be viewed as a classic sign of exhaustion. Even though nothing has changed in the underlying issues that have sparked this advance, considering that July corn has advanced $.95 over the last 11 sessions and July wheat $1.03, taking a little breather would seem quite understandable.  Add to this the fact that we have daily indicators back into a very overbought position and teetering on the edge of a precipice and you could make even the most ardent bulls begin the question their faith just a bit.   Do recognize, at this point these are just warning flags and we would need to witness additional follow-though for confirmation but even if that happened, I do not believe it would signal a return to an overall bearish pattern as the problems we have faced this spring cannot be undone.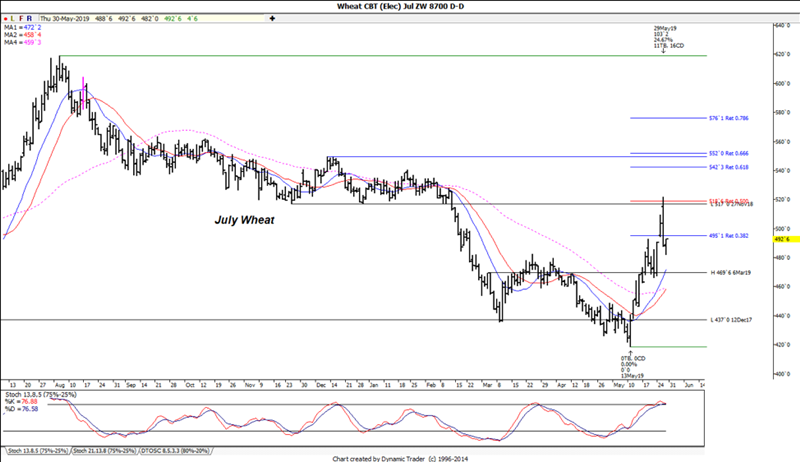 I am on the first leg of my trip through Illinois, Missouri and Iowa and coming down from Northern Illinois to Springfield last night, I do not believe I witnessed a single field of corn that was over 5 inches tall.  Of course, that was only those that happened to have been planted at all. While I fully expected this to be the case, it was still a bit shocking to see and in the forty plus years that I have been in this business, is nothing that I can recall, at least on this scale, witnessing before.  I would expect to see conditions improve as I move across Missouri today.  Unlike a summer drought where a timely rain can somehow miraculously produce a crop, in this scenario, there will be no coming back for millions of acres.  The question now is just how many? The current weather outlook does not appear to offer much promise at least for the next week either.  It would appear we have moisture in the picture every two to three days, which should keep those in areas already saturated with little to do but wait.  As I commented before, it may not be hard to believe that the grain markets could be due for a corrective pullback, but I would suspect it could be shallow.  
The challenges we have faced in ag over the last few years continue to shake up the grain industry as well and ADM is the latest company to announce internal changes.  The current chief of origination is leaving the company for "personal reasons" and this division is being merged with oilseeds and will now be called ag services.  Speaking at a conference in New York this month, ADM CEO, Juan Luciano stated that the old model of trading profit has "evaporated" so obviously they are in the process of hunting for the new model.