Published on:
17:06PM Nov 15, 2017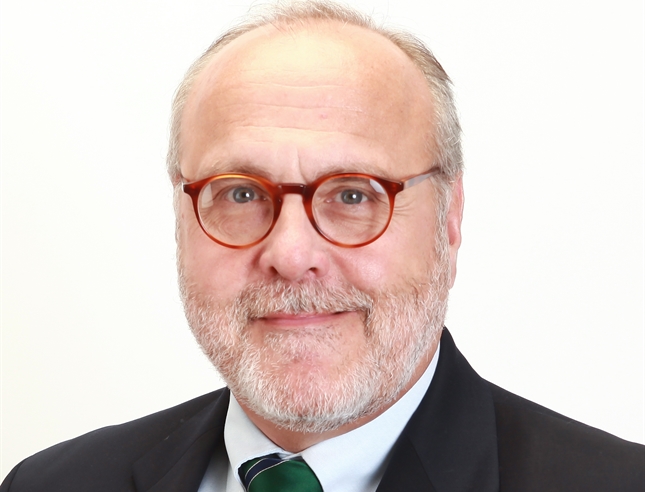 Thankfully overnight in the commodity ER, the crack team of skilled doctors were able to stop the profuse bleeding from patient corn, but for now, we need to wait to see if that treatment will be successful and of course even then, the recovery will likely be gradual.  We know that the supply virus that has been attacking at every opportunity is big and has weighed heavily the patient but even the strongest diseases do run their course, and this one should be at the tail end.  I read a comment from one of the analysts speaking at the Global Grains conference that is being held in Geneva Switzerland yesterday and I believe she summarized the reality of the market, especially from a commercial perspective; "I don't have any interesting in being short corn at $3.50, not with funds likely to be record short."  This is little more than speculative pressure that will accomplish little more than following the path of least resistance because we can.  Will pressing corn lower make the supply any smaller?  Will pressing corn lower stimulate demand by a significant amount?  I believe the answer to each question is no.  Granted, if the speculative side of the market were not already extremely short, there could be a case built to defend lower prices but knowing that they are, particularly with year-end rapidly approaching, we would seem to have a potential setup for a respectable short-covering rally, but of course the wait can be very agonizing.
Beyond this, there is very little other market moving news this morning.  Weather in Brazil has improved with the dryer regions receiving additional rains, but in Argentina, the forecast has turned dryer, which in turn could hold up soybean planting.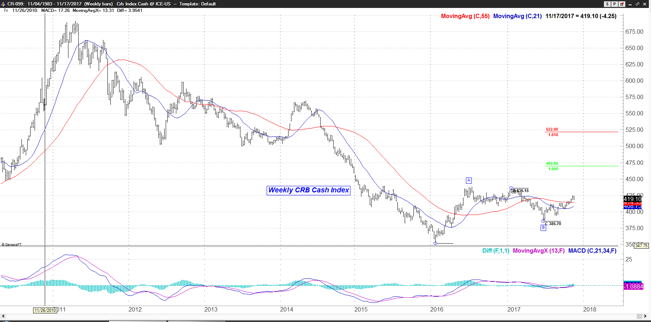 Looking at the broader commodity picture, we find that after trading to the highest level reached since spring, the CRB index has turned lower this week.  Much of this has been inspired by a setback in the energy sector on thought that the Chinese economy could be slowing, but the overall technical picture for commodities continues to appear positive. 
While it would be nice to be able to finish this letter this morning with something positive, that just does not fit into the picture at this time.  That said, when you are around a market bottom, that is always the case.  When all the known news is the most bearish and you cannot imagine why anything can improve, it is then that the bears are fat, confident and lulled into complacency, but with nothing more to feed upon than each other.