Published on:
14:21PM Oct 03, 2018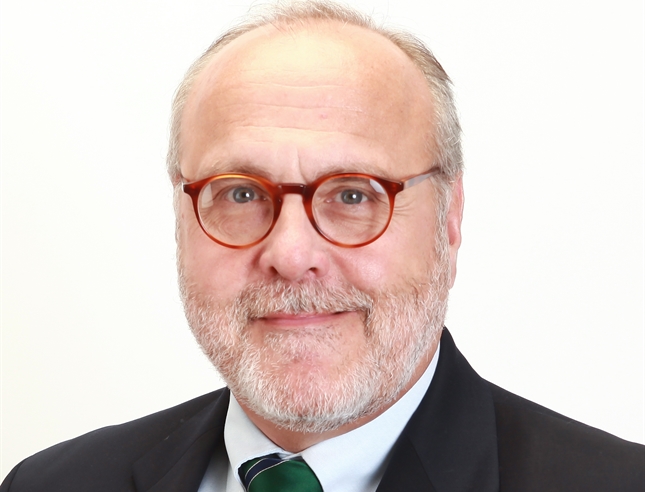 It is a bit challenging to define exactly why the grain and soy markets found additional buying yesterday, but we have now lifted corn to the highest point traded in a month and beans to highest mark since the 23rdof August.  Yes, there are residual good feelings about the USMCA, and wet weather has created some harvest slowdown but weighed against (no pun intended) a very large crop soon to be in the bin, it would not seem reason enough to stimulate much buying.  Hedge pressure has not been significant to date, but that is not unexpected as producers will do all they can at this point to fill space and there was a story published that the Russia Ag safety agency has found violations at several export loading sites and have threatened to suspend operations, but that would be primarily a wheat story, which did rally yesterday but with little follow-through. This bring me back to the point I have made several times recently, that markets are not reacting to news as you would expect.  Generally, that is the type of sign you look for when an overall change of trend is developing.  
Maybe I should wait for more confirmation before pointing this out but those who have read this letter for any length of time know that one of the longer-term indicators I have come to rely on in corn (and other markets) is the weekly MACD.  When it turns positive, you don't argue, you just begin buying breaks, and when it turns negative, you sell rallies, and generally, once it has turned, you remain in that trend not for weeks but rather for months. With the strength that we have now witnessed in the corn market for the past three weeks, this indicator is on the cusp of turning positive once again. Granted, when you look at the corn market right now, we already have a 25-cent rally priced in between now and July, but I suspect we can do better than that. There is one caveat here in that when the MACD is tracking at the Zero line, as it currently is, it may not portend a major swing, but that will only be known once the turn occurs.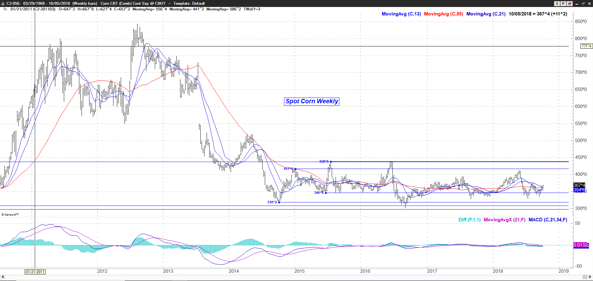 Providing a little extra incentive this morning was another solid export sales announcement with Japan purchasing 230,000 MT.  We should see another good weekly sales report tomorrow morning, and if you recall, that was the impetus that appeared to get the corn bulls excited, or at least the bears uncomfortable last week. 
Grains have settled down a bit since I began writing this morning, but beans continue to sustain strength.  I still do not believe we have the fuel to extend this rebound much further in any of these markets, but on a corrective pullback, it would appear that we have the stage set for longer-term purchase opportunities.