Published on:
13:41PM Apr 08, 2019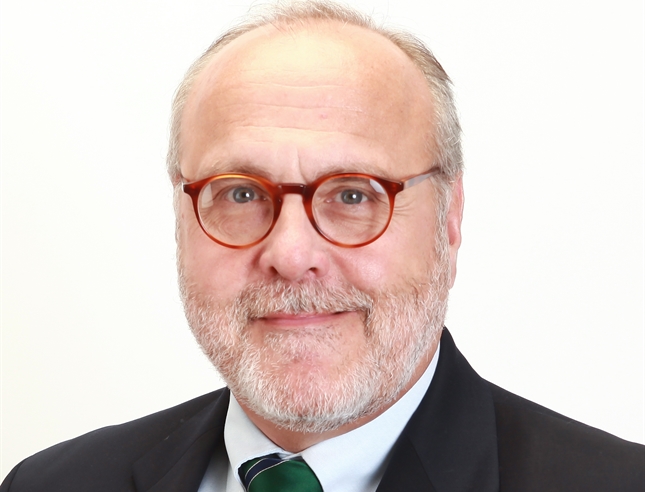 We have been greeted with a mixed bag of trade as we begin this new week in the grain and soy market as we await fresh new once again.  Corn is flat to lower and bean flat to higher, with wheat the lone wolf with much of a range and even then, at a nickel lower leaves us well within last weeks trading range.  Weather concerns have been pushed back, at least for now, with the only other topic du jour being the April supply/demand report to be issued tomorrow.  Here again are trade estimates; Domestic corn ending stocks of 1.991 billion bushels, 898 million beans and 1.072 billion wheat. Brazilian bean production 116.19 MMT and corn at 94.83 MMT with Argentina pegged at 55.36 MMT beans and 46.44 MMT corn.  World corn ending stocks are estimated to tally 311.16 MMT, beans at 108.04 MMT and wheat 271.00.  
The macros all lean towards the supportive side this morning as we have metals and energies positive with the dollar turned lower. Note that the dollar appears to be carving out a high and while we may not be quite ready for a major break-out to the downside, I believe we are moving into a position where the next swing of significance will be lower.  That may not unfold until we reach into the summer months but if/when it does occur, it should be at least psychologically supportive to commodities.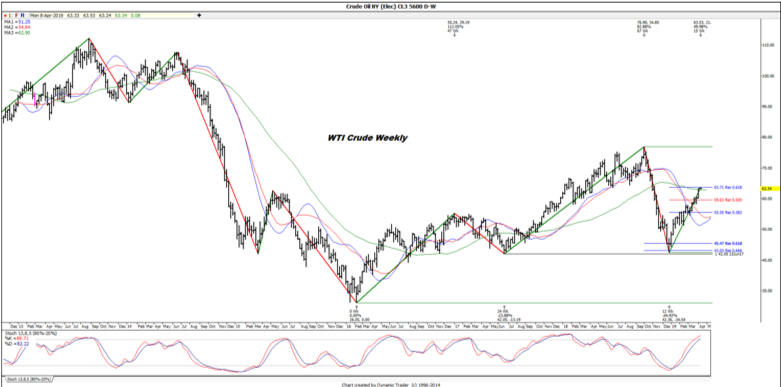 It seems that this is almost a daily item but there was another confirmed case of African Swine Fever in China, this time in the Xinjiang province.  This means there are something north if 110 confirmed cases in that country, but the number is pretty meaningless as we know many, many cases are unconfirmed.  While we may never know the exact toll this disease has taken, we should be prepared to deal with the aftermath for many years to come. 
No doubt we have all noticed it at the pump, but crude oil continues to climb, at least partially impacted by the disruption in ethanol production due to the flooding in the Midwest. WTI futures have now completed a 61.8% retracement of the entire break we witnessed last year ( 50% since December) and have not really shown any sign of stopping just yet.  Weekly indicators have pushed into an overbought position so a corrective pullback could be in the not too distant future, but outside of a noticeable contraction in the world economy, there would seem to be little that would discourage the bull.