Published on:
13:37PM May 03, 2019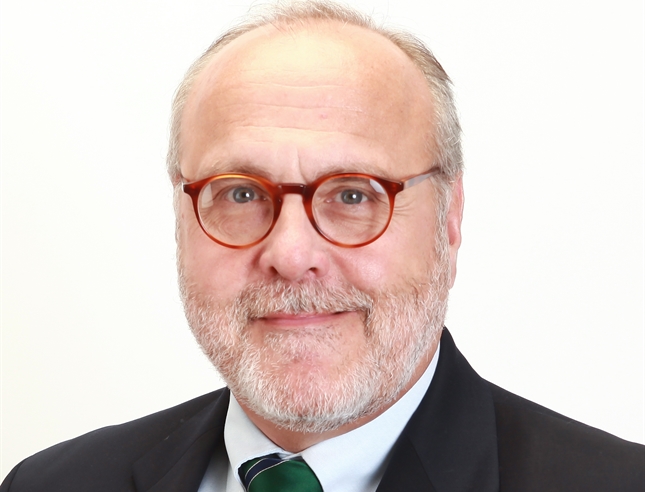 It is not every week when one can look at the overall action in the grain and soy markets and come to the conclusion, "Well, that makes sense"; but this happens to be one of them. As we are all aware, what seems to be relentless rainfall across much of the Midwest (around 5" in our region this week) has kept planters sidelined with growing concern not only of the impact that could have on corn yields but also a ideas that we will see a shift to more bean acreage at the expense of corn.  If we were to close right now, for the week, nearby corn futures would have advanced 14-cents and will potentially close at the highest point in a month while nearby beans are down 21-cents and have now pushed to the lower level traded since October of last year.  I should also point out that spot wheat is close to unchanged.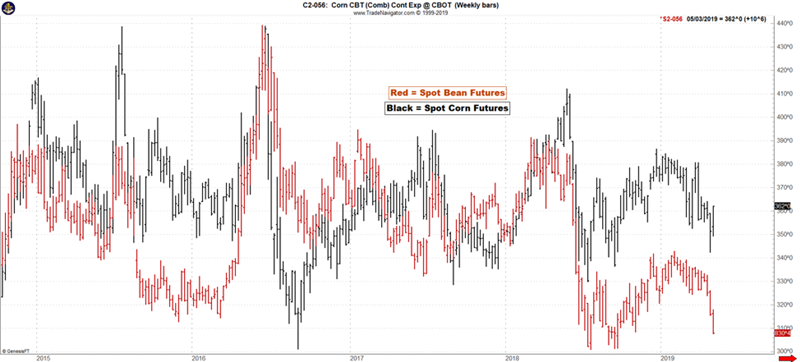 I suspect this divergence in price will carry on for a bit longer, particularly knowing of the massive spec short position in corn and only calls for incremental improvement in the weather, but as you can see, historically you will not see these markets separate for long, at least a far as the overall direction.  For now that probably means nothing more than addition sideways trade for both but with a growing recognition that we have all the risk of a growing season yet in front of us and evidently little to no risk premium built into the price, I have to suspect shorts will be the ones sitting in the hot seat.  
There is one market that has posted noticeable gains as of late, and that is the Baltic Dry Index. Now, do recognize this could be a reflection of improvements in the overall global economy and increased import/export trade but as I have noted in time past, this can also be a good lead indicator of increased grain trade.  Back in February this index slipped down to the lowest level traded since 2016 but has since rallied quite sharply, particularly in the past few weeks. Do they sense something about the U.S./China trade that the rest of us do not know about yet?