Published on:
15:02PM Feb 28, 2018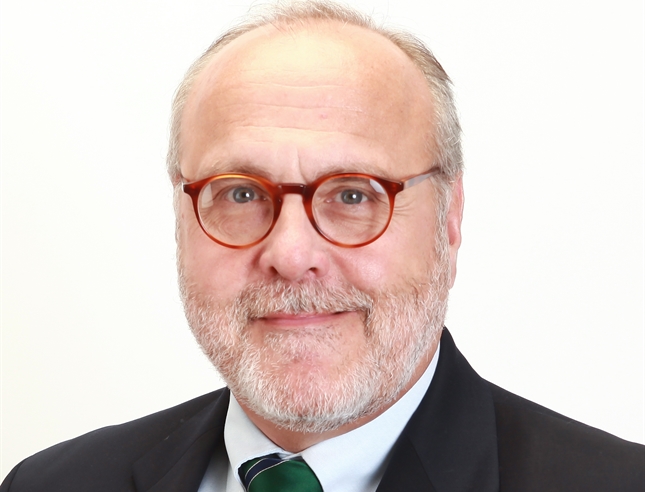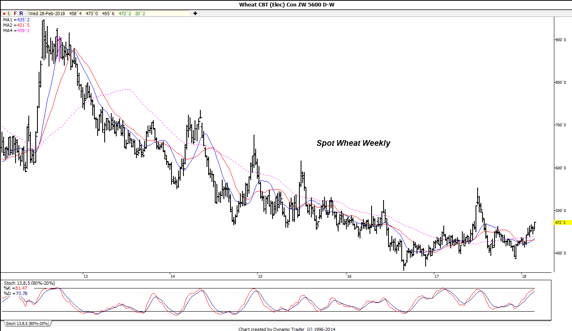 I am out at the Commodity Classic convention this week and without a doubt, the number one question I was asked by producers yesterday was "can this rally continue?"  While that would seem like a pretty normal query at an event such as this but what differentiates it from questions at previous events over the last couple years was before it was "can this market ever rally?" The cautious optimism/disbelief stems from the fact that the abundant global inventories are a well-known fact and hover over the top of the grain/soy markets like a menacing bully ready to pound down its victim the minute it tries to get up from the ground.  That said, the Argentine weather problems have staggered his confidence just a bit, and now the worsening conditions of the winter wheat crop may be shaking it a bit more.  Take note that after struggling to advance any further for the better part of the past three weeks, the wheat market poked up again and has now reached the highest levels trade since August of last year.  Indeed, a rising tide would appear to be lifting all the boats. 
As is always the case, there is a litany of reasons as to why we have been experiencing the advance over the past couple months with weather front and center but let's now forget not too long ago managed funds were sitting on record short positions in grains, which has now been completely reversed, a nice pickup in corn demand and now it would appear, a few more shorts headed for the sidelines before month's end.  The good thing is we have altered the "supply mentality" of these markets and returned some of the focus to production risk in the months ahead, and I believe this will allow markets to be much more price responsive to issues.  That said, back to that question I referenced initially, "can this rally continue?"  While I certainly cannot provide a definitive answer, I have to believe most if not all the elements that led to this advance have been factored into the price levels at this point and seeing that we have pressed up against resistance that has stopped particularly corn and beans for the past three and one-half years and new headwinds appear to be developing, we should be very close to seeing the initial rally from the cycle low exhaust.  Note, there is a key word in that last sentence which is "initial" as I believe this move has just primed the pump for upside excitement later this year, but unless you have adequate cash flow to sit tight until potential weather problems could develop this year, it would appear to be a good time to reward the move. 
Speaking of potential headwinds that could be developing, news from the White House and the meeting between the oil and ethanol industries yesterday ended in a stalemate.  While I do not want to read too much into the post gathering comments but Senator Cruz, i.e., oil industry supporter or is that vise-versa, sounded a bit more optimistic than Senator Grassley of Iowa.  Cruz stated the meeting was "positive and productive" and that "I believe we are likely to arrive upon a win-win solution."  Grassley said, the proposals were "not win-win" and would "destroy ethanol demand."  Who are you going to believe?  An interesting side note about the company, Philadelphia Energy Solutions, whose bankruptcy appears to have prompted this meeting.  They have maintained that biofuel regulations were the key reason for their financial problems, but I read this morning in Reuters that investors in the firm had withdrawn more than $590 million via dividend-style payments.  While I certainly do not know the complete financial breakdown for the company, one has to suspect such a payout would possibly "pinch" the cash flow just a might.  The two sides are planning to meet at the White House again on Thursday.