Published on:
01:53AM Feb 20, 2019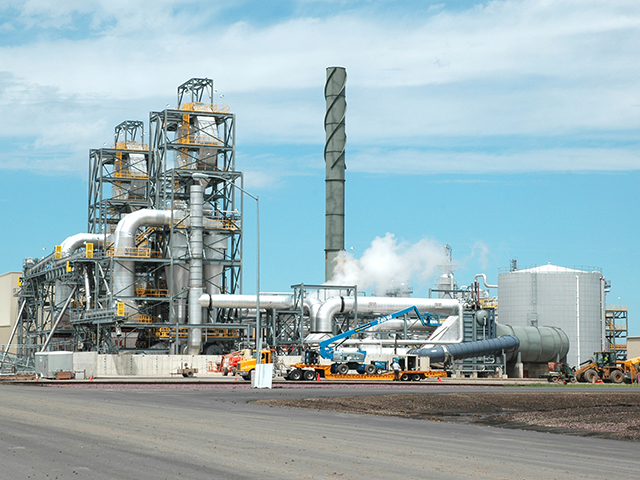 TRADING COMMODITY FUTURES AND OPTIONS INVOLVES SUBSTANTIAL RISK OF LOSS AND MAY NOT BE SUITABLE FOR ALL INVESTORS. YOU SHOULD CAREFULLY CONSIDER WHETHER TRADING IS SUITABLE FOR YOU IN LIGHT OF YOUR CIRCUMSTANCES, KNOWLEDGE AND FINANCIAL RESOURCES.
I commonly hear analysts touting a bullish corn, bearish soybeans stance that seems to be the mantra since the beginning of the trade war with China. Some have gone as far to say that the thing that is holding corn back is soybeans. While I do think that at one point this argument made some sense due to increased corn acres a lot has changed since last summer. What is the biggest thing holding corn back now?
Sign up for our Morning Ag Hedge newsletter! Sign up here: http://www.zaner.com/landing/ag_hedge_newsletter.asp
Since mid-September 2018 soybeans have managed to rally $1 from lows to highs and is currently over 60 cents off lows. In that same time frame corn only managed a peak of 35 cents higher and is currently 15 cents off lows. The immediate take away here is that soybeans were not the only thing keeping corn depressed. Something else was starting to happen just as corn and soybeans were putting in lows back in September, ethanol started to turn.
For years ethanol has been the bright spot on a corn balance sheet. Massive corn production and relatively low corn prices fed the ethanol industry and week after week we consistently beat the USDA's projections for corn used for ethanol. But something changed... Recently it has been a struggle to keep up with USDA usage estimates. While production has slid back to 2017 levels ethanol stocks are approaching the early 2018 highs, this is the double whammy scenario. So, what is happening?
Part of the problem could be linked to crude oil prices and we can also say that seasonality has something to do with the building stocks. However, there seems to be a lot more going on here than in years past. The obvious problem is that the average Iowa ethanol profit margin has been negative since the end of last August at times reaching toward negative 80 cents a bushel.
Exports of ethanol have been a little sluggish lately, in part due to the trade war with China but also because of good crops in South America. The biggest problem for ethanol might be RIN value. RINs are credits that blenders can buy to offset their blending mandate requirements if they can not meet them. This meant that blenders would have to either blend their mandated amount of ethanol or, buy credits from someone who was going above and beyond. Essentially this was what kept us striving to hit the ethanol mandate of the RFS.
There is, however, another way. Small blenders can apply for Small Blender Exemptions if they show that reaching the mandate creates a hardship. This is was meant to keep things fair and competitive for companies that would otherwise be at a competitive disadvantage if they were forced to meet the mandate. However, recently these Small Blender Exemptions have been given away at a pace of almost 4 times as many as we have seen in the past and to companies that have been posting huge profits.
Not only does this compromise the RFS mandate but it also destroys the value of the RIN. Cheaper RINs make it much easier to get away with blending less ethanol and therefore hurt ethanol demand. The sharp increase in Small Blender Exemptions have more than offset the hope for year-round E15.
Just in! We have complimentary 2019 commodity reference calendars available. They are a little bigger than pocket sized and very useful if you follow markets. You can sign up for yours here - http://www.zaner.com/offers/calendar.asp (Shipping to the US only)
If we are going to fix the ethanol industry, we need to hold the EPA accountable for the Small Blender Exemptions. It seems that we might be on the right path to do this, but how long will it take? In the mean time there seems to be some opportunities for expanding US ethanol exports and that could help going forward. Ethanol might be something China would like to buy a lot of in order to hit their goals for cleaner air. This is just one more way corn has some skin in the trade deal game too.
Give us a call if you would like more info on the strategies we are using or if you would like to set up an account to put a plan in action.  Ted Seifried - (312) 277-0113.  Also, feel free to give me a call or shoot me an email if you would like to talk about your marketing plan, the markets, weather, or just to visit.  Find me on twitter - @thetedspread 
March Corn Daily Chart:
Producers looking to hedge all or a portion of their production may be rather interested in some of the options / options-futures strategies that I am currently using.
In my mind there has to be a balance. Neither technical nor fundamental analysis alone is enough to be consistent. Please give me a call for a trade recommendation, and we can put together a trade strategy tailored to your needs. Be safe!
Ted Seifried (312) 277-0113 or tseifried@zaner.com
Additional charts, studies, and more of my commentary can be found at: http://markethead.com/2.0/free_trial.asp?ap=tseifrie
FOR CUSTOMERS TRADING OPTIONS, THESE FUTURES CHARTS ARE PRESENTED FOR INFORMATIONAL PURPOSES ONLY. THEY ARE INTENDED TO SHOW HOW INVESTING IN OPTIONS CAN DEPEND ON THE UNDERLYING FUTURES PRICES; SPECIFICALLY, WHETHER OR NOT AN OPTION PURCHASER IS BUYING AN IN-THE-MONEY, AT-THE-MONEY, OR OUT-OF-THE-MONEY OPTION. FURTHERMORE, THE PURCHASER WILL BE ABLE TO DETERMINE WHETHER OR NOT TO EXERCISE HIS RIGHT ON AN OPTION DEPENDING ON HOW THE OPTION'S STRIKE PRICE COMPARES TO THE UNDERLYING FUTURE'S PRICE. THE FUTURES CHARTS ARE NOT INTENDED TO IMPLY THAT OPTION PRICES MOVE IN TANDEM WITH FUTURES PRICES. IN FACT, OPTION PRICES MAY ONLY MOVE A FRACTION OF THE PRICE MOVE IN THE UNDERLYING FUTURES. IN SOME CASES, THE OPTION MAY NOT MOVE AT ALL OR EVEN MOVE IN THE OPPOSITE DIRECTION.