Published on:
01:03AM Apr 05, 2019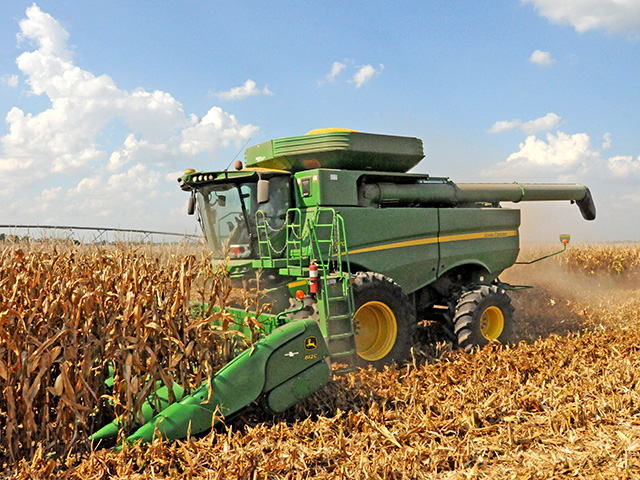 TRADING COMMODITY FUTURES AND OPTIONS INVOLVES SUBSTANTIAL RISK OF LOSS AND MAY NOT BE SUITABLE FOR ALL INVESTORS. YOU SHOULD CAREFULLY CONSIDER WHETHER TRADING IS SUITABLE FOR YOU IN LIGHT OF YOUR CIRCUMSTANCES, KNOWLEDGE AND FINANCIAL RESOURCES.
Last week the USDA shocked the corn market by reporting Quarterly Grain Stocks 270 million bushels higher than expectations. Now, in the April 9th World Agricultural Supply and Demand Estimates (WASDE) report we will see how they interpret that into their ending stocks projections. The extra bushels might come at a bad time as some of us were already starting to question ethanol and export demand for the rest of the marketing year. How bad could it be?
It is difficult to tell where the higher than expected Quarterly Grain Stocks came from. For the most part we have a good handle on exports and ethanol usage. The big question for corn is usually feed, but it seems likely that feed is not down that much from last year with the winter weather conditions and number of animals on feed. It could be suggesting that last year's crop was larger than last reported and could end up mostly effecting the residual category.
Sign up for our Morning Ag Hedge newsletter! Sign up here: http://www.zaner.com/landing/ag_hedge_newsletter.asp
The concern does not end with the larger than expected stocks. Recently ethanol and exports have come into question as well. Since October corn used for ethanol has been struggling to hit the weekly totals needed to reach USDA's (lowered) target. Low ethanol prices and very poor profit margins have handy capped the industry. It is likely not a coincidence that this is happening at a time where the EPA is giving out refiner exemptions from the Renewable Fuels Standard at a pace over 400% higher than years past. Until Trump and the EPA live up to their promises (and the law) it might be difficult to restore ethanol demand.
In the mean time South America looks to be having a very nice rebound crop after some production issues in both Argentina and Brazil last year. The bigger 2019 crops may make it more difficult for the US on the global export market, especially with a significant currency advantage in South America. Now that it seems likely the SA crop will be big global buyers may feel less urgency to buy US and opt for SA supplies.
With the higher Quarterly Grain Stocks, it will be very difficult to hit the USDA's current ending stocks projection. To put things into perspective, we would need ethanol to get back to last summer production levels (currently going the other way and falling fast) and exports to set a record for the second half of the marketing year (even though sales have been sluggish lately). Both of these things seem rather unlikely at this point. Even if we were to see export sales pick up significantly, we would have to ship a record amount for the time-frame which brings up the question of capacity.
Our estimate for Tuesday's report is for corn ending stocks to climb to 2.015 billion bushels compared to the USDA's current forecast of 1.835 billion. We are lowering ethanol and export demand by 50 million bushels each and also lowering feed & residual by 80 million bushels.  
The good news, if there is any, is that the funds are at or near a record short position in corn at a time where we still must plant and grow this crop. While larger than expected stocks and slowing demand paint a potentially bad picture there is always risk of a supply issue until the crop is in the bin. This uncertainty could, at some point, trigger a short covering rally and give producers better prices to sell. Seasonally this would also suggest we could see a price recovery as corn has only set yearly highs in January one other time in the last 12 years.
We have complimentary 2019 commodity reference calendars available. They are a little bigger than pocket sized and very useful if you follow markets. You can sign up for yours here - http://www.zaner.com/offers/calendar.asp (Shipping to the US only)
Give us a call if you would like more info on the strategies we are using or if you would like to set up an account to put a plan in action.  Ted Seifried - (312) 277-0113.  Also, feel free to give me a call or shoot me an email if you would like to talk about your marketing plan, the markets, weather, or just to visit.  Find me on twitter - @thetedspread 
March Corn Daily Chart:
Producers looking to hedge all or a portion of their production may be rather interested in some of the options / options-futures strategies that I am currently using.
In my mind there has to be a balance. Neither technical nor fundamental analysis alone is enough to be consistent. Please give me a call for a trade recommendation, and we can put together a trade strategy tailored to your needs. Be safe!
Ted Seifried (312) 277-0113 or [email protected]
Additional charts, studies, and more of my commentary can be found at: http://markethead.com/2.0/free_trial.asp?ap=tseifrie
FOR CUSTOMERS TRADING OPTIONS, THESE FUTURES CHARTS ARE PRESENTED FOR INFORMATIONAL PURPOSES ONLY. THEY ARE INTENDED TO SHOW HOW INVESTING IN OPTIONS CAN DEPEND ON THE UNDERLYING FUTURES PRICES; SPECIFICALLY, WHETHER OR NOT AN OPTION PURCHASER IS BUYING AN IN-THE-MONEY, AT-THE-MONEY, OR OUT-OF-THE-MONEY OPTION. FURTHERMORE, THE PURCHASER WILL BE ABLE TO DETERMINE WHETHER OR NOT TO EXERCISE HIS RIGHT ON AN OPTION DEPENDING ON HOW THE OPTION'S STRIKE PRICE COMPARES TO THE UNDERLYING FUTURE'S PRICE. THE FUTURES CHARTS ARE NOT INTENDED TO IMPLY THAT OPTION PRICES MOVE IN TANDEM WITH FUTURES PRICES. IN FACT, OPTION PRICES MAY ONLY MOVE A FRACTION OF THE PRICE MOVE IN THE UNDERLYING FUTURES. IN SOME CASES, THE OPTION MAY NOT MOVE AT ALL OR EVEN MOVE IN THE OPPOSITE DIRECTION.