Published on:
22:34PM Aug 09, 2016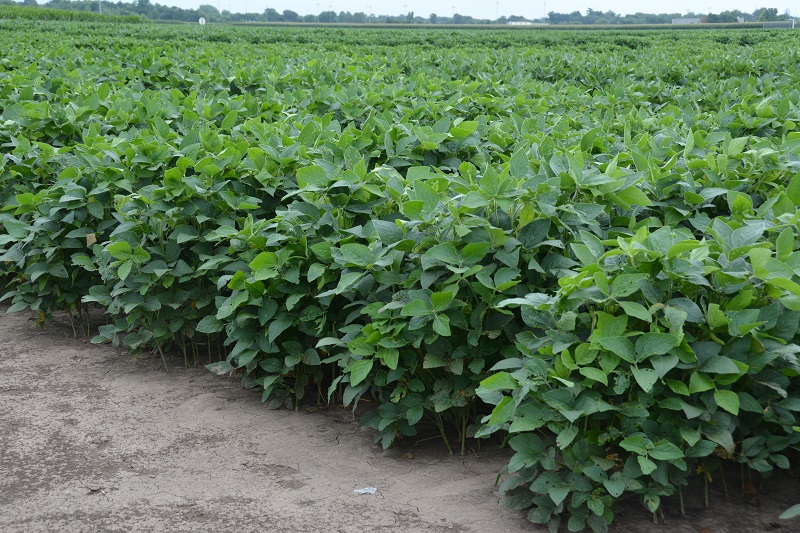 TRADING COMMODITY FUTURES AND OPTIONS INVOLVES SUBSTANTIAL RISK OF LOSS ANDMAY NOT BE SUITABLE FOR ALL INVESTORS. YOU SHOULD CAREFULLY CONSIDER WHETHER TRADING IS SUITABLE FOR YOU IN LIGHT OF YOUR CIRCUMSTANCES, KNOWLEDGE AND FINANCIAL RESOURCES.
This week the USDA held soybean crop conditions at 72% good to excellent. Thisrepresents the highest rating at this point of the growing season since 2004. This is certainly a well rated crop at this point. As we approach the August USDA WASDE report we have seen soybean yield estimates on the rise, and based on crop conditions it is easy to see why. But, does how much stock should we really be putting into crop conditions?
It is important to note that the month of August is very important for soybean yields and a lot can change if weather becomes more threatening. But, at 72% good to excellent this is a very highly rated soybean crop accordingtothe USDA NASS. If we consider that we are currently 9% above last year, a year where we set the record national average soybean yield, the possibilities are staggering.
However, if we look a little further than last year we notice something interesting about the statistical based crop conditions. In 2015 the soybean crop was never rated higher than 65% good to excellent after week2 and ended up at 64% G-E. We set a recordnational average soybean yield at 48 bushels an acre... In 2014 the soybean crop was never rated below 70% good to excellent and ended up at 73% G-E. The national average yield for soybeans was 47.5 bu/acre.
Sign up for our Morning Ag Hedge newsletter! Sign up here: http://www.zaner.com/landing/ag_hedge_newsletter.asp
So, in 2014 we had a crop with a final rating 73% G-E and a 47.5 bu/acrenational average yield. In 2015 we had a crop with a final rating of 64% G-E and a 48 bu/acre national average yield. How is it possible that a crop rated 9% lower in the G-E category in 2015 yielded .5 bu/acre higher than in 2014? (Do not try to tell me trend-line yield jumped that much in a year) Theanswer is fairly complicated and has a lot to do with the mild August-September in 2015. The simple answer is that crop conditions are not a perfect predictor of yield.
There are more examples ofinconsistency if we look at the last15 years. In 2004 the soybean crop was rated at 66% good to excellent and we set a new record national average yield at 42.2 bu/acre. The 2005 soybean crop finished at 57% G-E and ended up with a 43.1 national average yield.The 2005 cropset a new record yield by nearly a bu/acre even though it was rated 9% below theprevious record setting year. Thenthe following year (2006) finished at 62% G-E and a 42.9 national average yield, a 5%higher rated cropthan the previous year but lower yield.
The one consistency through all of these years, andlikely this year as well, is that none of them were a shocking failure. But, as we have seen multiple times in the last 12 years a higher rated crop doesn't necessarily mean a higher yield.
If weather remains good for the next 4-6 weeks it seems clear that we will have a very good soybean crop out there. However, I warn traders and analysts alike that crop conditions are not a perfect science. It is important to remember that this is a statistical based model that the USDA uses to make an assumption. It is based mostly on precipitation during specific time framesand large swings in temperature can sometimes be underweighted. So, while I do not intend to argue with rising yield estimates I do think we need to take the ones that are solely based on crop conditions with a grain of salt.
We have some complimentary 2016 commodity reference calendars available. They are a little bigger than pocket sized and very useful if you follow markets. (Shipping to the US only)You can sign up for yours here - http://www.zaner.com/offers/calendar.asp
Give us a call if you would like more info on the strategies we are using or if you would like to set up an account to put a plan in action. Ted Seifried - (312) 277-0113. Also, feel free to give me a call or shoot me an email if you would like to talk about your marketing plan, the markets, weather, or just to visit.Follow me on twitter @thetedspread if you like.
DecemberCorn Daily chart:
NovemberSoybeans Daily chart:
DecemberWheat Dailychart:
Producers looking to hedge all or a portion of their production may be rather interested in some of the options / options-futures strategies that I am currently using.
In my mind there has to be a balance. Neither technical nor fundamental analysis alone is enough to be consistent. Please give me a call for a trade recommendation, and we can put together a trade strategy tailored to your needs. Be safe!
Ted Seifried (312) 277-0113 or [email protected]
Additional charts, studies, and more of my commentary can be found at: http://markethead.com/2.0/free_trial.asp?ap=tseifrie
Futures, options and forex trading is speculative in nature and involves substantial risk of loss. This commentary should be conveyed as a solicitation for entry into derivitives transactions. All known news and events have already been factored into the price of the underlying commodities discussed. The limited risk characteristic of options refers to long options only; and refers to the amount of the loss, which is defined as premium paid on the option(s) plus commissions.
FOR CUSTOMERS TRADING OPTIONS, THESE FUTURES CHARTS ARE PRESENTED FOR INFORMATIONAL PURPOSES ONLY. THEY ARE INTENDED TO SHOW HOW INVESTING IN OPTIONS CAN DEPEND ON THE UNDERLYING FUTURES PRICES; SPECIFICALLY, WHETHER OR NOT AN OPTION PURCHASER IS BUYING AN IN-THE-MONEY, AT-THE-MONEY, OR OUT-OF-THE-MONEY OPTION. FURTHERMORE, THE PURCHASER WILL BE ABLE TO DETERMINE WHETHER OR NOT TO EXERCISE HIS RIGHT ON AN OPTION DEPENDING ON HOW THE OPTION'S STRIKE PRICE COMPARES TO THE UNDERLYING FUTURE'S PRICE. THE FUTURES CHARTS ARE NOT INTENDED TO IMPLY THAT OPTION PRICES MOVE IN TANDEM WITH FUTURES PRICES. IN FACT, OPTION PRICES MAY ONLY MOVE A FRACTION OF THE PRICE MOVE IN THE UNDERLYING FUTURES. IN SOME CASES, THE OPTION MAY NOT MOVE AT ALL OR EVEN MOVE IN THE OPPOSITE DIRECTION.