Published on:
23:53PM May 07, 2019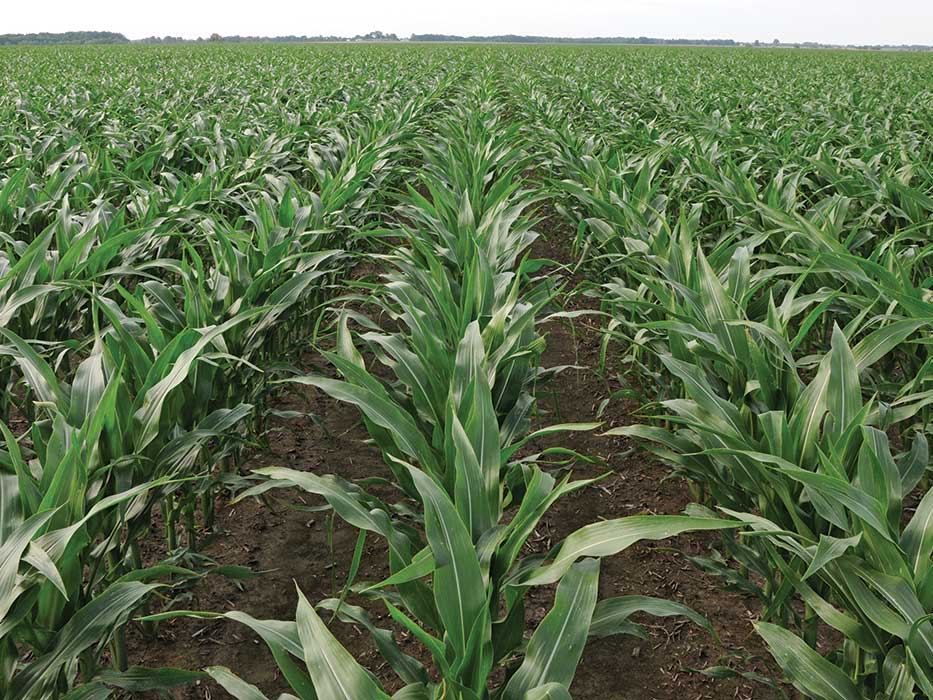 TRADING COMMODITY FUTURES AND OPTIONS INVOLVES SUBSTANTIAL RISK OF LOSS AND MAY NOT BE SUITABLE FOR ALL INVESTORS. YOU SHOULD CAREFULLY CONSIDER WHETHER TRADING IS SUITABLE FOR YOU IN LIGHT OF YOUR CIRCUMSTANCES, KNOWLEDGE AND FINANCIAL RESOURCES.
On Friday the USDA will release the May World Agricultural Supply and Demand Estimates, or WASDE report. This is a big report because it will give us the first glance at the USDA's balance sheet for new crop corn and soybeans. However, corn and soybean markets seem to be more fixated on the condition of the trade deal with China than anything else. Will the May WASDE even matter?
Typically the May WASDE report is one of the biggest USDA reports of the year. This report essentially sets the baseline from which the USDA will be working from for the rest of the new marketing year. While the balance sheet almost always looks very different by the end of the year it gives us a chance to see where they are starting from and try to anticipate what changes they will make in the future.
Sign up for our Morning Ag Hedge newsletter! Sign up here: http://www.zaner.com/landing/ag_hedge_newsletter.asp
This year however the trade is very much wrapped up in the ongoing trade dispute between the US and China. It also seems that this week could be a make or break week for any sort of trade deal. Our trade representatives were in China last week and apparently China may be backpaddling on some key promises that we were at least under the impression they had made on IT and IP. This prompted President Trump to announce (vis tweet) that we would be increasing tariffs on Friday after a long truce.
This week the Chinese delegation will be coming (seemingly reluctantly) to the US. The hope is that the new ultimatum issued by Trump will encourage the Chinese to stick to their promises and get a deal done. We will see if this tactic is successful or not. What this could mean is that and deal, or no deal could render the May WASDE report obsolete as soon as Friday afternoon.
The May WASDE is a big deal. But, in this climate it is not the focus of attention at the moment. In months to come we will still be using it as a baseline or starting point from which to work with. For now however, all eyes are on Trump's twitter account.
We have complimentary 2019 commodity reference calendars available. They are a little bigger than pocket sized and very useful if you follow markets. You can sign up for yours here - http://www.zaner.com/offers/calendar.asp (Shipping to the US only)
Give us a call if you would like more info on the strategies we are using or if you would like to set up an account to put a plan in action.  Ted Seifried - (312) 277-0113.  Also, feel free to give me a call or shoot me an email if you would like to talk about your marketing plan, the markets, weather, or just to visit.  Find me on twitter - @thetedspread 
May Corn Daily Chart:
Producers looking to hedge all or a portion of their production may be rather interested in some of the options / options-futures strategies that I am currently using.
In my mind there has to be a balance. Neither technical nor fundamental analysis alone is enough to be consistent. Please give me a call for a trade recommendation, and we can put together a trade strategy tailored to your needs. Be safe!
Ted Seifried (312) 277-0113 or [email protected]
Additional charts, studies, and more of my commentary can be found at: http://markethead.com/2.0/free_trial.asp?ap=tseifrie
FOR CUSTOMERS TRADING OPTIONS, THESE FUTURES CHARTS ARE PRESENTED FOR INFORMATIONAL PURPOSES ONLY. THEY ARE INTENDED TO SHOW HOW INVESTING IN OPTIONS CAN DEPEND ON THE UNDERLYING FUTURES PRICES; SPECIFICALLY, WHETHER OR NOT AN OPTION PURCHASER IS BUYING AN IN-THE-MONEY, AT-THE-MONEY, OR OUT-OF-THE-MONEY OPTION. FURTHERMORE, THE PURCHASER WILL BE ABLE TO DETERMINE WHETHER OR NOT TO EXERCISE HIS RIGHT ON AN OPTION DEPENDING ON HOW THE OPTION'S STRIKE PRICE COMPARES TO THE UNDERLYING FUTURE'S PRICE. THE FUTURES CHARTS ARE NOT INTENDED TO IMPLY THAT OPTION PRICES MOVE IN TANDEM WITH FUTURES PRICES. IN FACT, OPTION PRICES MAY ONLY MOVE A FRACTION OF THE PRICE MOVE IN THE UNDERLYING FUTURES. IN SOME CASES, THE OPTION MAY NOT MOVE AT ALL OR EVEN MOVE IN THE OPPOSITE DIRECTION.