Published on:
00:54AM May 31, 2019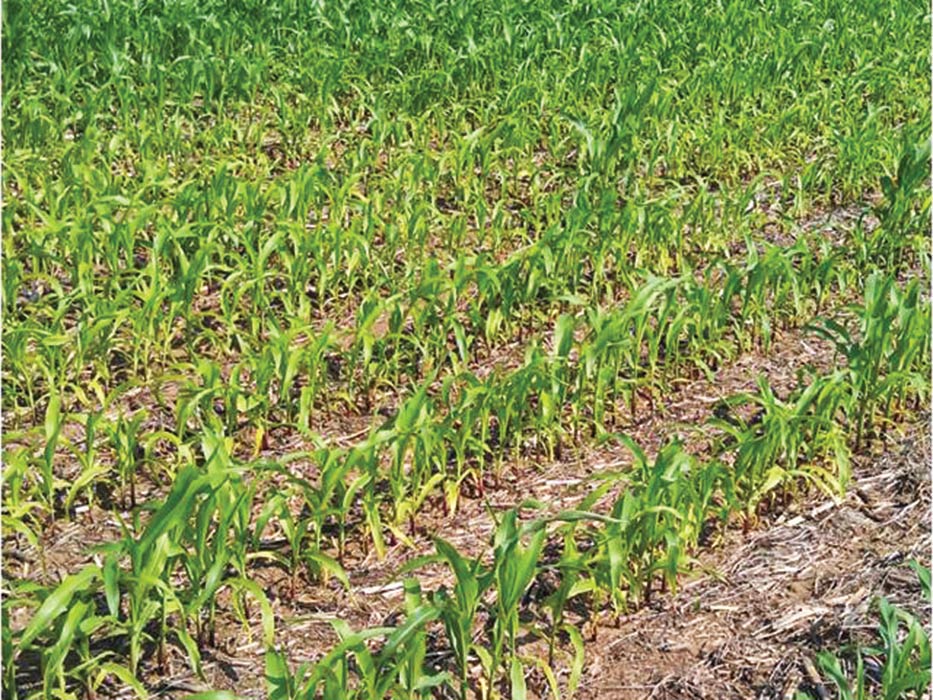 TRADING COMMODITY FUTURES AND OPTIONS INVOLVES SUBSTANTIAL RISK OF LOSS AND MAY NOT BE SUITABLE FOR ALL INVESTORS. YOU SHOULD CAREFULLY CONSIDER WHETHER TRADING IS SUITABLE FOR YOU IN LIGHT OF YOUR CIRCUMSTANCES, KNOWLEDGE AND FINANCIAL RESOURCES.
Three weeks ago, the world had seemingly come to an end for the corn market. No trade deal with China, the USDA predicts a massive crop and funds were record short. And then... we realized that before we could worry about a massive corn crop and huge ending stocks, we had to grow it first. This is when Mother Nature stepped in and said, "hold my beer".
Corn planting has been a disaster so far. As of last Sunday, we were 58% planted in corn compared to 90% on average. This leaves roughly 41 million acres of corn to plant and the window of opportunity is closing fast. On top of that a lot of the corn that has been planted has had to deal with excessive rains and cold temperatures. The year 2019 has officially become the most difficult planting year in history for corn.
Sign up for our Morning Ag Hedge newsletter! Sign up here: http://www.zaner.com/landing/ag_hedge_newsletter.asp
At the same time the US has been engaged in a trade war with China with no end seemingly in sight. This prompted the white house to announce a second round of MFP (Market Facilitation Program) payments directly to farmers. From what we can tell these payments will not be available on acres that are included in the Prevent Plant program. This may encourage farmers to plant crops well after the normal window, but if it does this could come with a significant reduction in yield potential. This means that, one way or another this corn crop will likely be (much?) smaller than we were intending.
The market has responded to this, with corn up almost 90 cents in the last 16 days. The question is how far do we go from here? The funds have now gotten out of their short position, are they looking to go long or for a better opportunity to sell? I think there is still more upside potential in the corn market, at least while weather remains threatening.
I can see the funds building a long position based on the new dynamic in both technical and fundamentals. While a long term rally may not be sustainable if we have an otherwise perfect growing season for now the concern has to be very high that we may not grow enough corn to satisfy even a discounted demand expectation. In other words, we may not need a deal with China soon because we may not have the grain to send them. Keep an eye on weather though, a weather market is only as good as a forecast.
We have complimentary 2019 commodity reference calendars available. They are a little bigger than pocket sized and very useful if you follow markets. You can sign up for yours here - http://www.zaner.com/offers/calendar.asp (Shipping to the US only)
Give us a call if you would like more info on the strategies we are using or if you would like to set up an account to put a plan in action.  Ted Seifried - (312) 277-0113.  Also, feel free to give me a call or shoot me an email if you would like to talk about your marketing plan, the markets, weather, or just to visit.  Find me on twitter - @thetedspread 
July Corn Daily Chart:
Producers looking to hedge all or a portion of their production may be rather interested in some of the options / options-futures strategies that I am currently using.
In my mind there has to be a balance. Neither technical nor fundamental analysis alone is enough to be consistent. Please give me a call for a trade recommendation, and we can put together a trade strategy tailored to your needs. Be safe!
Ted Seifried (312) 277-0113 or [email protected]
Additional charts, studies, and more of my commentary can be found at: http://markethead.com/2.0/free_trial.asp?ap=tseifrie
FOR CUSTOMERS TRADING OPTIONS, THESE FUTURES CHARTS ARE PRESENTED FOR INFORMATIONAL PURPOSES ONLY. THEY ARE INTENDED TO SHOW HOW INVESTING IN OPTIONS CAN DEPEND ON THE UNDERLYING FUTURES PRICES; SPECIFICALLY, WHETHER OR NOT AN OPTION PURCHASER IS BUYING AN IN-THE-MONEY, AT-THE-MONEY, OR OUT-OF-THE-MONEY OPTION. FURTHERMORE, THE PURCHASER WILL BE ABLE TO DETERMINE WHETHER OR NOT TO EXERCISE HIS RIGHT ON AN OPTION DEPENDING ON HOW THE OPTION'S STRIKE PRICE COMPARES TO THE UNDERLYING FUTURE'S PRICE. THE FUTURES CHARTS ARE NOT INTENDED TO IMPLY THAT OPTION PRICES MOVE IN TANDEM WITH FUTURES PRICES. IN FACT, OPTION PRICES MAY ONLY MOVE A FRACTION OF THE PRICE MOVE IN THE UNDERLYING FUTURES. IN SOME CASES, THE OPTION MAY NOT MOVE AT ALL OR EVEN MOVE IN THE OPPOSITE DIRECTION.