Published on:
00:38AM Dec 21, 2016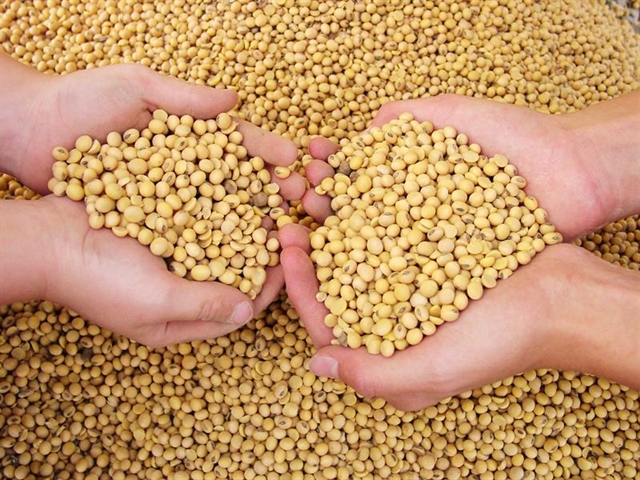 TRADING COMMODITY FUTURES AND OPTIONS INVOLVES SUBSTANTIAL RISK OF LOSS ANDMAY NOT BE SUITABLE FOR ALL INVESTORS. YOU SHOULD CAREFULLY CONSIDER WHETHER TRADING IS SUITABLE FOR YOU IN LIGHT OF YOUR CIRCUMSTANCES, KNOWLEDGE AND FINANCIAL RESOURCES.
Soybeans were down sharply to start the week after rains in Argentina were better than expected.  New highs in the US$ index also may have added to the pressure.  While it seems that soybeans are removing some of the South American weather premium does this mean that soybeans will go sharply lower from here?
By the close on Tuesday the January soybean contract was down over 30 cents form last Friday's close and are now 60 cents from the late November highs.  Better than expected rains in Argentina threw a wet towel on the soybean market soothing fears of immediate crop stress in many areas.  To add to this a private Brazilian analyst forecasted the Brazilian soybean crop at over 106 million metric tons compared to the USDA at 102.  New highs in the US$ index likely didn't help matters even though export sales and shipments have remained strong.
Hot off the press!  We have complimentary 2017 commodity reference calendars available. They are a little bigger than pocket sized and very useful if you follow markets. You can sign up for yours here - http://www.zaner.com/offers/calendar.asp  (Shipping to the US only)
While this most recent weather concern seems to have faded for now it is still early in the South American growing season.  Last year the crop looked exceptional until some late season issues popped up and caused significant damage.  The point is that while soybeans seem to have lost any upside momentum for now there is still time for a South American weather problem to develop.  Even now that are some small areas that are starting to see some stress and soybeans could need to begin to put weather premium back in soon if the forecast stays dry.
Longer term the soybeans have an interesting story.  It is easy to imagine a situation where soybean prices would need to go much higher.  At the same time we can imagine a situation where soybean prices are much lower.  The possibilities for soybean prices in the next year range from $7 to $13 depending on what happens.  A lot of this will be determined by what happens with the South American crop and then again by the US crop.  But there are other questions that will have a large impact as well such as - is the strong demand we are seeing front loaded due to Trump's victory and the perception of a rising US$ or is demand really just very strong?
Sign up for our Morning Ag Hedge newsletter! Sign up here: http://www.zaner.com/landing/ag_hedge_newsletter.asp
There will be a lot of questions answered in the next few months.  We will know more about the South American crop,  we will  start to figure out US planting intentions and we will see if demand keep up at an above normal pace or if shipments slow down and sales get canceled.  As we get answers to these questions the soybean market can get very volatile especially if there are any surprises along the way.
But, it is important to understand the risks of a good South American crop, a big slowdown in exports, a stronger US$ and a big increase in planted acreage.  Producers should be looking for ways to take advantage of any spikes in prices to put on hedge strategies and/or sell cash.  There are ways to do this and still retain upside potential which as we have seen in the past, soybeans can be explosive if they have a story.
Give us a call if you would like more info on the strategies we are using or if you would like to set up an account to put a plan in action.  Ted Seifried - (312) 277-0113.  Also, feel free to give me a call or shoot me an email if you would like to talk about your marketing plan, the markets, weather, or just to visit.  Follow me on twitter @thetedspread if you like. 
March Corn Daily chart: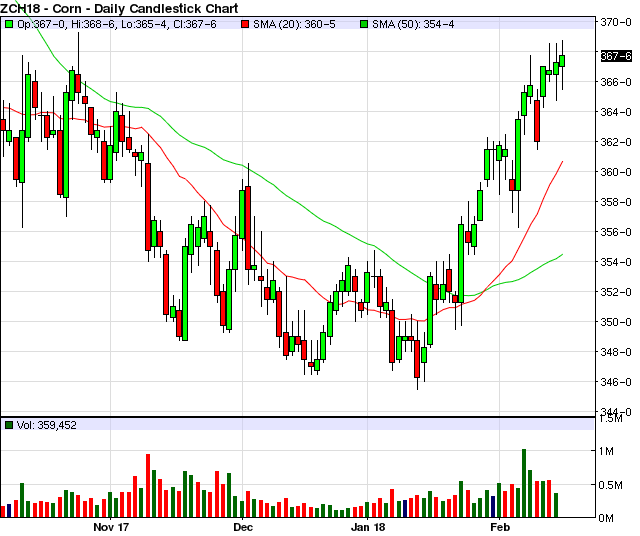 January Soybeans Daily chart: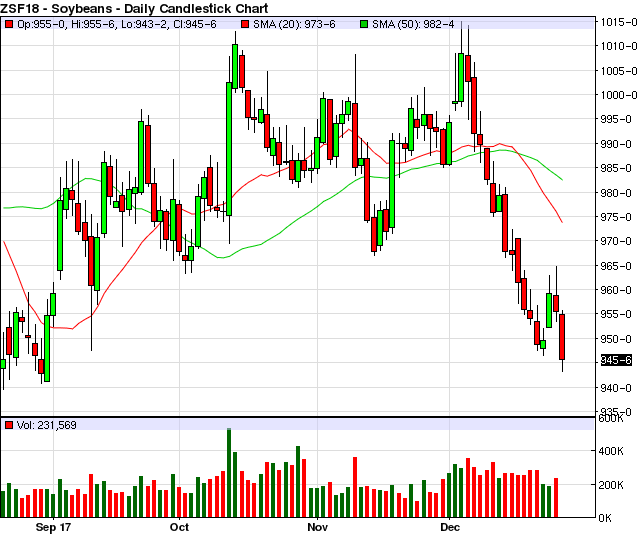 March Wheat Daily chart: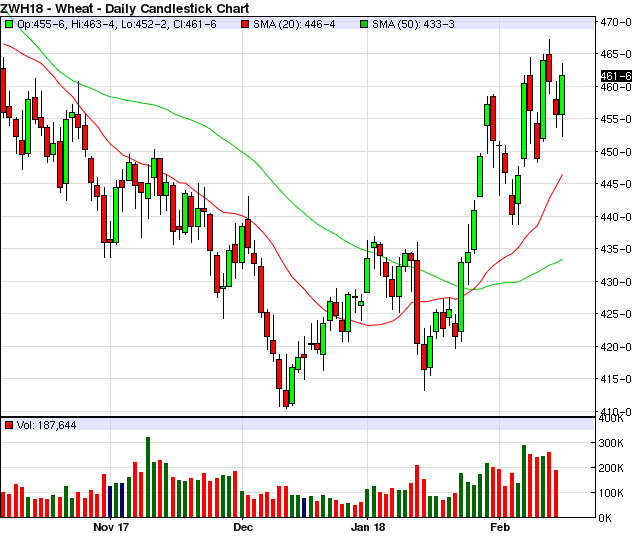 Producers looking to hedge all or a portion of their production may be rather interested in some of the options / options-futures strategies that I am currently using.
In my mind there has to be a balance. Neither technical nor fundamental analysis alone is enough to be consistent. Please give me a call for a trade recommendation, and we can put together a trade strategy tailored to your needs. Be safe!
Ted Seifried (312) 277-0113 or [email protected]
Additional charts, studies, and more of my commentary can be found at: http://markethead.com/2.0/free_trial.asp?ap=tseifrie
Hot off the press!  We have complimentary 2017 commodity reference calendars available. They are a little bigger than pocket sized and very useful if you follow markets. You can sign up for yours here - http://www.zaner.com/offers/calendar.asp  (Shipping to the US only)
Futures, options and forex trading is speculative in nature and involves substantial risk of loss. This commentary should be conveyed as a solicitation for entry into derivitives transactions. All known news and events have already been factored into the price of the underlying commodities discussed. The limited risk characteristic of options refers to long options only; and refers to the amount of the loss, which is defined as premium paid on the option(s) plus commissions.
FOR CUSTOMERS TRADING OPTIONS, THESE FUTURES CHARTS ARE PRESENTED FOR INFORMATIONAL PURPOSES ONLY. THEY ARE INTENDED TO SHOW HOW INVESTING IN OPTIONS CAN DEPEND ON THE UNDERLYING FUTURES PRICES; SPECIFICALLY, WHETHER OR NOT AN OPTION PURCHASER IS BUYING AN IN-THE-MONEY, AT-THE-MONEY, OR OUT-OF-THE-MONEY OPTION. FURTHERMORE, THE PURCHASER WILL BE ABLE TO DETERMINE WHETHER OR NOT TO EXERCISE HIS RIGHT ON AN OPTION DEPENDING ON HOW THE OPTION'S STRIKE PRICE COMPARES TO THE UNDERLYING FUTURE'S PRICE. THE FUTURES CHARTS ARE NOT INTENDED TO IMPLY THAT OPTION PRICES MOVE IN TANDEM WITH FUTURES PRICES. IN FACT, OPTION PRICES MAY ONLY MOVE A FRACTION OF THE PRICE MOVE IN THE UNDERLYING FUTURES. IN SOME CASES, THE OPTION MAY NOT MOVE AT ALL OR EVEN MOVE IN THE OPPOSITE DIRECTION.