Published on:
19:12PM May 11, 2018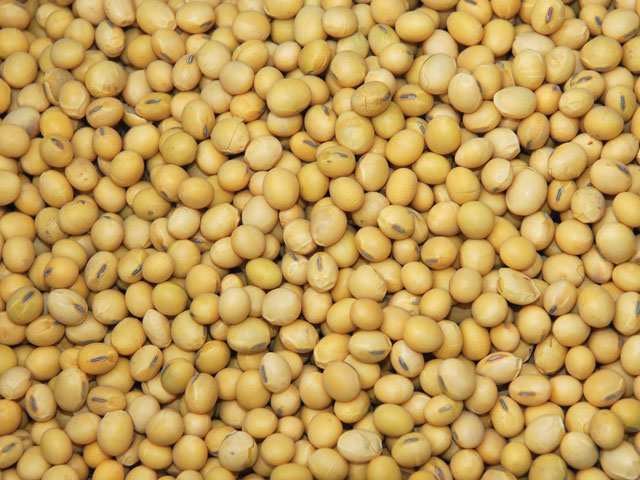 TRADING COMMODITY FUTURES AND OPTIONS INVOLVES SUBSTANTIAL RISK OF LOSS ANDMAY NOT BE SUITABLE FOR ALL INVESTORS. YOU SHOULD CAREFULLY CONSIDER WHETHER TRADING IS SUITABLE FOR YOU IN LIGHT OF YOUR CIRCUMSTANCES, KNOWLEDGE AND FINANCIAL RESOURCES.
In the last eight marketing years (2010/2011 - 2017/2018) the USDA has overestimated soybean demand only two times in their May WASDE forecast.  Those two years were 2011/2012 and 2012/2013. Not surprisingly a run up to record prices had an effect on demand, this is why we call it demand destruction. Since the 2012/2013 campaign the USDA has been on a 4 year stretch of underestimating demand by an average of 282 million bushels. This streak may come to an end during the current 2017/2018 marketing year.  With only a few months to go (during our typically slow export season) the USDA's current demand target is 47 million bushels below what they originally predicted a year ago.
While the US crush is 89 million bushels stronger this year the USDA is currently estimating US exports down 109 million bushels. The culprit here is not necessarily prices or waning global demand. Last year the USDA reports global imports up 302 million bushels and China imports up almost 130 million bushels. The problem is that the US has lost market share to our South American neighbors, namely Brazil.  To an extent this can be blamed on trade disputes between the US and China, but this really came to a head after the peak of the US export season (September through April). It seems that China and other importers had been favoring Brazil even with a currency advantage in the US.
New Crop Optimism
Looking at the USDA's first shot at next marketing year they have total US demand going up 232 million bushels of which exports account for 225 million of the increase.  On the surface this seems a bit aggressive. However, when you dig into the global numbers the current balance sheet has Brazil with only a 998 Thousand metric ton carry for next year (local marketing year). This means that Brazil will use or export almost all of their projected 117 Million metric ton crop. Leaving only the US and Argentina to pick up the slack.
Sign up for our Morning Ag Hedge newsletter! Sign up here: http://www.zaner.com/landing/ag_hedge_newsletter.asp
Argentina on the other hand has proven in recent years that they are not as willing to play it so close to the vest.  Argentine ending stocks have not fallen below 10 Million metric tons since 2013 even with this year's drought stricken crop.  The USDA does expect Argentina's exports to rebound next year by 4.25 Mmt to 8 Mmt but assumes that they want to keep their ending stocks steady year over year.  They may or may not be right. Argentina's currency has been in trouble lately and it is possible that they will need to liquidate soybean stocks to bring in cash in US$ or other foreign currencies. However, this is certainly not a given and they have fiercely resisted this in the past.
And then there's China
The big question is China. Currently the USDA has China imports increasing by 220 million bushels compared to an increase of 129 million bushels this year. The USDA is also increasing China's soybean crush by 257 million bushels, the same increase they saw last year. This comes in contrast to what Chinese officials have been saying about making a push to be less export dependent and needing less soybeans for the crush as they seek other protein sources. While I'm not sure they intend to do this (or even can) it does seem like they are trying to reduce their dependence on US soybeans, especially with the current trade dispute.
While China may not be able to lower their dependence on US soybeans there are a few things they could do to slow the growing need. For one, they could (likely will) try to buy more Brazilian soybeans but they cannot cut the US out completely. More importantly, whatever extra they take from Brazil will likely find its way back to the US in the form of other buyers as Brazil does not have extra stocks to dip into. It is possible that they could try to set up some sort of exchange with Argentina to encourage them to dig into their large stock piles.  Argentina may be willing to accept a sort of bailout if you will.
More likely China could try to slow and/or supplement their soybean meal demand there by slowing their crush and reducing their need for imported soybeans.  China has been saying that they are shrinking their livestock heard which if this is in fact true would likely slow demand for soybeans meal (and therefore soybeans). The other, very real possibility may come from corn.
China has also said that they intend to significantly increase their ethanol production, and China (4th largest ethanol producer in the world) uses corn for a feedstock for about 70% of their ethanol. Current projections have China increasing ethanol production by at least 10% in the coming year. This means that they will also be growing their DDG production. While DDGs will not take the place of soybean meal it can be added as a supplement to reduce overall soybean meal demand. Even small percentages could add up to very large numbers of bushels.
The Usual Suspects
We have a long way to go to find out how accurate the USDA is on this initial demand outlook for the 2018/2019 marketing year.  While I do understand the math they are using to increase US soybean exports by 225 million bushels, I also have some major questions as to whether global demand will grow as much as they are expecting.  Obviously if the soybean crop exceeds expectations lower prices will easily support stronger export demand. In the case of China it seems that they are in a position to try to avoid increasing their demand by as much as the USDA is projecting.  The trade spat with the US - China, and the Chinese economy as a whole, and the Argentinian economy is now going to be under the spotlight for the global soybean trade.
They're here! We have complimentary 2018 commodity reference calendars available. They are a little bigger than pocket sized and very useful if you follow markets. You can sign up for yours here - http://www.zaner.com/offers/calendar.asp (Shipping to the US only)
Give us a call if you would like more info on the strategies we are using or if you would like to set up an account to put a plan in action.  Ted Seifried - (312) 277-0113.  Also, feel free to give me a call or shoot me an email if you would like to talk about your marketing plan, the markets, weather, or just to visit.  Find me on twitter - @thetedspread 
July Corn Daily chart:
July Soybeans Daily chart:
July Wheat Daily chart:
Producers looking to hedge all or a portion of their production may be rather interested in some of the options / options-futures strategies that I am currently using.
In my mind there has to be a balance. Neither technical nor fundamental analysis alone is enough to be consistent. Please give me a call for a trade recommendation, and we can put together a trade strategy tailored to your needs. Be safe!
Ted Seifried (312) 277-0113 or [email protected]
Additional charts, studies, and more of my commentary can be found at: http://markethead.com/2.0/free_trial.asp?ap=tseifrie
FOR CUSTOMERS TRADING OPTIONS, THESE FUTURES CHARTS ARE PRESENTED FOR INFORMATIONAL PURPOSES ONLY. THEY ARE INTENDED TO SHOW HOW INVESTING IN OPTIONS CAN DEPEND ON THE UNDERLYING FUTURES PRICES; SPECIFICALLY, WHETHER OR NOT AN OPTION PURCHASER IS BUYING AN IN-THE-MONEY, AT-THE-MONEY, OR OUT-OF-THE-MONEY OPTION. FURTHERMORE, THE PURCHASER WILL BE ABLE TO DETERMINE WHETHER OR NOT TO EXERCISE HIS RIGHT ON AN OPTION DEPENDING ON HOW THE OPTION'S STRIKE PRICE COMPARES TO THE UNDERLYING FUTURE'S PRICE. THE FUTURES CHARTS ARE NOT INTENDED TO IMPLY THAT OPTION PRICES MOVE IN TANDEM WITH FUTURES PRICES. IN FACT, OPTION PRICES MAY ONLY MOVE A FRACTION OF THE PRICE MOVE IN THE UNDERLYING FUTURES. IN SOME CASES, THE OPTION MAY NOT MOVE AT ALL OR EVEN MOVE IN THE OPPOSITE DIRECTION.