Published on:
00:44AM Nov 30, 2016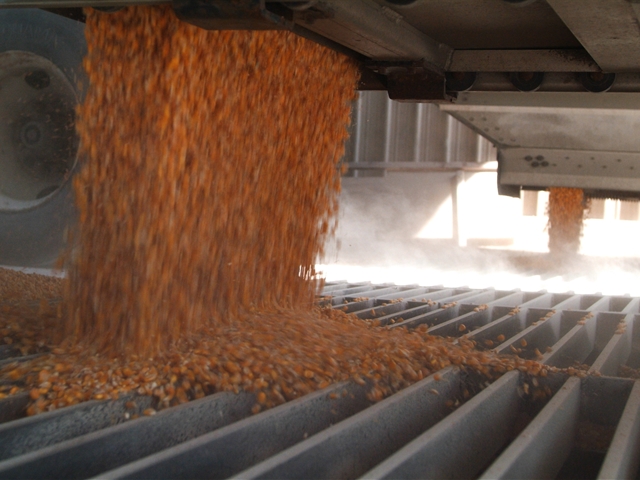 TRADING COMMODITY FUTURES AND OPTIONS INVOLVES SUBSTANTIAL RISK OF LOSS ANDMAY NOT BE SUITABLE FOR ALL INVESTORS. YOU SHOULD CAREFULLY CONSIDER WHETHER TRADING IS SUITABLE FOR YOU IN LIGHT OF YOUR CIRCUMSTANCES, KNOWLEDGE AND FINANCIAL RESOURCES.
Sure, with a 2.4 billion bushel carry over corn stocks are abundant. Sure, South American weather looks pretty good as far as the eye can see. And sure, the USDA's baseline numbers don't paint a rosy picture for corn prices for the next ten years. But, none of this is really new news, So why did the bottom fall out of the corn market today?
For some time now the trade has been digesting the USDA's projection for a record corn crop with a record national average yield. On top of that corn stocks are historically large. This certainly can keep a lid on corn prices but we have known about this for months now and corn had been content trading 30-50 cents off of lows.
Sign up for our Morning Ag Hedge newsletter! Sign up here: http://www.zaner.com/landing/ag_hedge_newsletter.asp
On Tuesday the USDA released their Baseline numbers for the next ten years. They do this every marketing year (usually in February) and it typically receives little attention from the market. This time, because of the early release, it may have had a little more importance because it gives the trade an early look at what the USDA is thinking for new crop acreage and carry over. And while the USDA did lower acreage significantly to 90 million acres they maintained a large ending stocks number just shy of 2.3 billion bushels. This probably did not have a bullish effect on markets, but also wasn't likely to be the main driver of the selloff.
What is interesting is that many commodities were under pressure on Tuesday. This is what is called a "risk off" day where large investors start to get nervous about being invested in what they consider riskier commodities. When they get nervous the exit positions and can leave a vacuum in markets. This may have had something to do with the sell off in corn as well. Another factor, maybe the most important factor, was Wednesday market First Notice day for December corn. This likely cause some liquidation of long corn positions and may have triggered the last big push of cash corn sales for the year.
What is interesting about a day like Tuesday is not necessarily that corn prices went down (we talked about the negative talking points above) but that it chose this day to do it. We will see in the next few days if this was just a sell off generated by cash sales and money flow or if this is a start to a new leg lower in corn. We may have just seen the last big push of producer selling for the year as producers lock their bins and wait for the new tax year, so I wonder who is going to aggressively sell the corn market between now and the end of 2016. It may come from the funds, but I wonder how big their appetite is for a record short position at this time of year.
We still have some complimentary 2016 commodity reference calendars available (2017 coming soon). They are a little bigger than pocket sized and very useful if you follow markets. (Shipping to the US only)You can sign up for yours here - http://www.zaner.com/offers/calendar.asp
Give us a call if you would like more info on the strategies we are using or if you would like to set up an account to put a plan in action. Ted Seifried - (312) 277-0113. Also, feel free to give me a call or shoot me an email if you would like to talk about your marketing plan, the markets, weather, or just to visit.Follow me on twitter @thetedspread if you like.
December Corn Daily chart:
January Soybeans Daily chart:
December Wheat Daily chart:
Producers looking to hedge all or a portion of their production may be rather interested in some of the options / options-futures strategies that I am currently using.
In my mind there has to be a balance. Neither technical nor fundamental analysis alone is enough to be consistent. Please give me a call for a trade recommendation, and we can put together a trade strategy tailored to your needs. Be safe!
Ted Seifried (312) 277-0113 or tseifried@zaner.com
Additional charts, studies, and more of my commentary can be found at: http://markethead.com/2.0/free_trial.asp?ap=tseifrie
Futures, options and forex trading is speculative in nature and involves substantial risk of loss. This commentary should be conveyed as a solicitation for entry into derivitives transactions. All known news and events have already been factored into the price of the underlying commodities discussed. The limited risk characteristic of options refers to long options only; and refers to the amount of the loss, which is defined as premium paid on the option(s) plus commissions.
FOR CUSTOMERS TRADING OPTIONS, THESE FUTURES CHARTS ARE PRESENTED FOR INFORMATIONAL PURPOSES ONLY. THEY ARE INTENDED TO SHOW HOW INVESTING IN OPTIONS CAN DEPEND ON THE UNDERLYING FUTURES PRICES; SPECIFICALLY, WHETHER OR NOT AN OPTION PURCHASER IS BUYING AN IN-THE-MONEY, AT-THE-MONEY, OR OUT-OF-THE-MONEY OPTION. FURTHERMORE, THE PURCHASER WILL BE ABLE TO DETERMINE WHETHER OR NOT TO EXERCISE HIS RIGHT ON AN OPTION DEPENDING ON HOW THE OPTION'S STRIKE PRICE COMPARES TO THE UNDERLYING FUTURE'S PRICE. THE FUTURES CHARTS ARE NOT INTENDED TO IMPLY THAT OPTION PRICES MOVE IN TANDEM WITH FUTURES PRICES. IN FACT, OPTION PRICES MAY ONLY MOVE A FRACTION OF THE PRICE MOVE IN THE UNDERLYING FUTURES. IN SOME CASES, THE OPTION MAY NOT MOVE AT ALL OR EVEN MOVE IN THE OPPOSITE DIRECTION.