Published on:
19:25PM Jan 05, 2017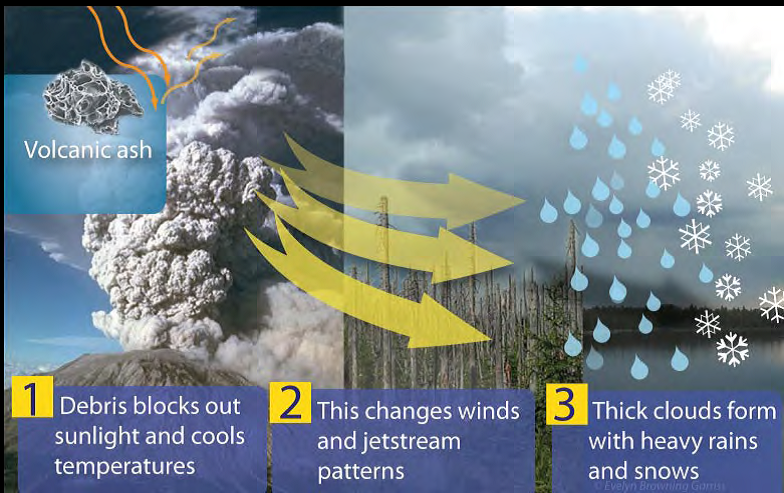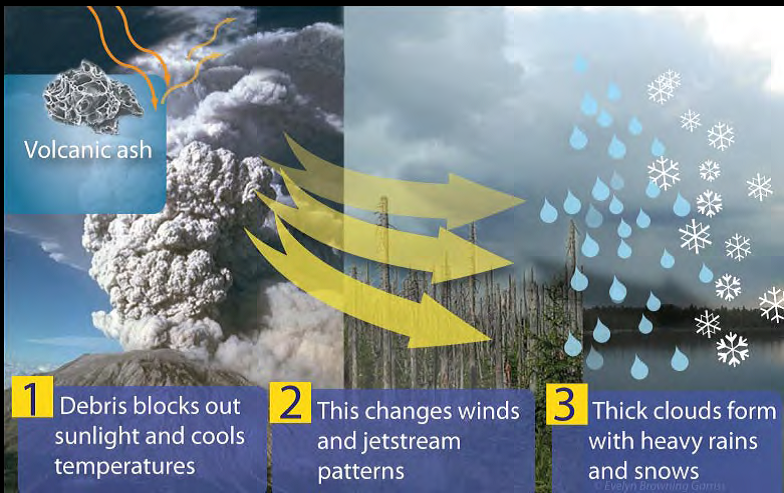 Santa wasn't the only Arctic activ­ity this Christmas. From December 23 to December 26 Mt Bogoslof in Alaska's Aleutian Islands had repeated eruptions reaching around 30,000 feet (9.1 km or 5.7 miles) high. This will be high enough to hit the Great Lakes with anoth­er cold front but not high enough to have a long-term impact on this winter's climate. After a brief lull, Bogoslof reawakened on December 30th with a 20,000 feet (6 km. or 3.8 miles) high eruption, enough to affect the next cold front to hit Western Canada and northern states.

In the long term, winter and spring outlook, these volcanic eruptions along with milder seismic activity in Russia won't affect late winter frosts or spring planting seasons. In the short term, they have and will continue to create severely cold temperatures with increased precipitation in the northern, Midwestern and northeastern portions of the United States. Normally these patterns would be more widespread drifting in the southern portions of the states, but the volcanic activity has changed North American jet stream activity, strengthening both the Aleutian low and the Western High.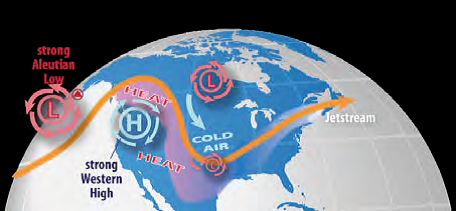 This new pattern is keeping heat along the western and southern parts of the state while pushing the colder air further north. When the volcanic activity stops we can expect for that southern warmth to spread north and northeast warming the US and southern Canada while lowering precipitation due to the warm Pacific Decadal Oscillation (PDO).
James Garriss and Evelyn Browning Garriss are part of Browning Media which publishes the Browning World Climate Bulletin™ that has provided accurate regional climate information and forecasts for over 40 years. The information in the Browning Bulletin provides useful information for investors and others to help them plan months in advance for changing conditions. Readers are entitled to a 20% discount off the normal subscription price. Please visit http://browningclimate.com/customer-panel/new-subscription  and choose your type of subscription. At checkout put in the Coupon Code AgWeb0117 and you will receive a 20% discount.