Published on:
11:57AM Nov 06, 2014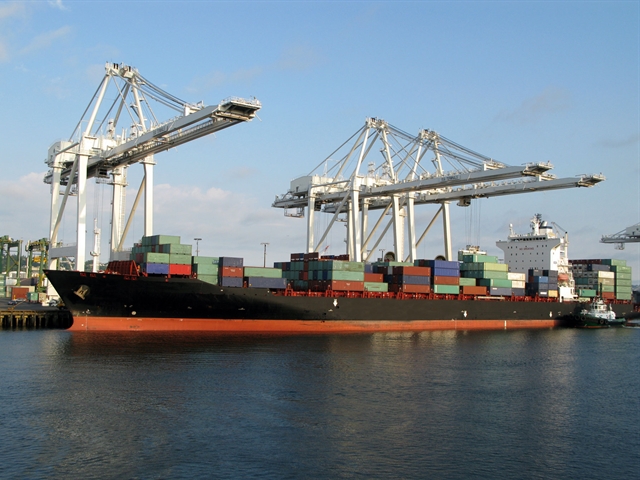 Good Morning! Paul Georgy with the early morning commentary for November 6, 2014 at 5:30 am.
Traders Focus: Fund activity, export sales and position adjusting ahead of Monday's report, and harvest progress.
Grain markets are lower ahead of export sales data. Traders will be watching for meal cancelations or switching due to current logistics issue on today's report.
Weekly export sales data will be released at 7:30 this morning. Trade estimates are: for wheat 325,000 to 525,000 tonnes, corn 600,000 to 800,000 tonnes, soybeans 900,000 to 1,000,000 tonnes, soymeal 100,000 to 250,000 tonnes and soyoil 5,000 to 30,000 tonnes.
As producers see the possible end to harvest they are looking for storage or places to go with extra bushels. The recent decline in futures has seen farmer selling come to a halt with hopes of a better price next year. We recommend talking to your Allendale representative and working on a plan for your least cost ownership.
Trade average estimate for corn production on Monday's report is 14.551 billion bushel compared to USDA last month of 14.475 billion bushel. Soybean production average estimate is 3.967 billion bushel compared to 3.927 billion bushel from the USDA's October report.
The corn yield average trade estimate is 175.23 verses USDA's last estimate of 174.2. Trade is expecting the soybean yield to increase about .5 to 47.6 bushels per acre from the USDA's October estimate of 47.1 bushels per acre.
Traders are expecting corn ending stocks to rise compared to last month while soybean ending stocks are expected to decline.
Chinese traders are trying to downplay the potential problem with bird flu going into the winter. There also are reports that China is going to import 5 mmt of canola this year which would compete with soy demand. Their soybean crush margins have deteriorated over the last few weeks.
Funds rolling positions out of the Dec 14 contract could impact spreads over the next 10 days. The Deutsche Bank Index roll is from Dec 14 to Dec 15 contracts while the Goldman Index roll is from Dec 14 to Mar15 contracts.
Funds are estimated to have bought a net 9,000 corn contracts, 6,000 soybeans and sold 4,000 wheat contracts on Wednesday.
Update - Including Export Sales Results - Morning Coffee Commentary:
Macro markets are waiting for the Initial Jobless Claims today at 7:30 and the Unemployment data tomorrow morning at 7:30 am.
The values of pork and beef exports are again exceeding last year's level with the beef export value gaining almost 25% in September. Total pork exports were 10.8% less than September of last year.
Retailers are expected to begin featuring pork at the expense of beef. Pork supplies are increasing and product prices have fallen. Holiday featuring of turkey and hams will eat into beef demand.
This week fed cattle at auction barns are $3.00 to $4.00 lower than last week. Packer margins are still in the red which is forcing them to hold out as long as possible before bidding. Beef values are mixed with choice up 1.10 and select down .37. The CME Feeder Cattle Index is 239.99.
In China the domestic pig price has declined to below RMB14.0/kg and feeding margins are now below the breakeven in some areas despite lower corn prices. Increasing hog numbers the US and heavier weights continue to fuel further fund liquidation. Pork Cutout value is up .22.
Livestock futures early call would be steady to lower.
Markets as of 5:30 AM CDT                                                                     
Dec Corn   -1 1/2     
Jan Beans   -6 1/2     
Dec Wheat   -2 1/4
Dec Soymeal -1.50
Dec Dlr     -.21
Dec S&P   -2.50
Dec Crude   -.31
Dec Gold   -.03
Technical Chart of the Day
If you have any questions on any of our material, give us a call at 800-262-7538 or email us at [email protected]