Published on:
10:40AM Oct 28, 2014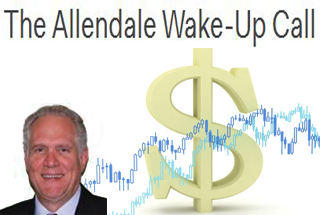 Good Morning! Paul Georgy with the early morning commentary for October 28, 2014 at 4:30 am.
Traders Focus: Weather in Brazil, China Demand, Strong crush margins and lack of farmer selling.
Grain markets are sharply higher lead by strength in meal and soy complex.
Don't miss tonight's Ag Leaders Webinar. We'll discuss today's market move and how high this rally could take us, plus have a cash grain and acreage discussion with our special guest, Chip Flory. Register Here.
US corn harvest advances from 31% to 46% complete verses average of 65%. The states of WI, IN, IA, MI, and Dakota's are will behind normal. Soybean harvest increases 17% in one week to 70% verses an average of 75%. Winter wheat planting is 84% complete.
Some of the weather models have reduced the rains starting in northwest Brazil from 1.5 to 3 inches down to .75 to 1.5 inches for the upcoming weekend. However, all areas in Brazil and Argentina should get some rain over the next 10 days.
China continues to be a buyer of US soybeans as they have booked almost 75% of their total demand estimated by USDA. They want beans as their crush margins are a positive $26 per mt.
US crush margins are also enticing processor to be aggressive buyers of soybeans. Current margin estimate for US crushers is $1.74 per bushel. Meal demand remains strong but processors are having trouble getting railcars to load. Meal values in the US are now well above values that last week caused meal cargos to be switched from US to South America.
Trade is also worried about the lack of availability of synthetic amino acid used to improve digestion of meal by pork producers. This is causing speculation that we could see increased soymeal demand.
Trading volume picked up on Monday as markets tested or set new recent highs. Funds are estimated to have bought a net 11,000 soybeans, 9,000 corn, 2,000 wheat and 12,000 soymeal contracts.
Basis at the gulf was steady to weak after a rally on light farmer selling. Farmers remain focused on harvest.
FOMC meeting starts today and will be watched closely to measure the end of QE in the US.
Update - Morning Coffee Commentary:
Livestock markets reopen this morning at 8:00 in the electronic trade and the pit opens at 9:05.
Beef values found strength on Monday as choice was up 1.79 and select was up 3.28. The light slaughter and retail demand is offsetting the increased carcass weights. Last week beef carcass weights were up 21 pounds from last year. The CME Feeder Index is 238.20. The December contract is defining support at 166.25 and resistance at 170.00.
Monday slaughter was estimated by USDA at 432,000 head which is the largest weekday of the fall. It is likely we will see another 3 weeks of rising supplies. Pork cutout value was up 1.86 on 277 loads. Early calls for livestock would be steady better.
Markets as of 4:30 AM CDT                                                                     
Dec Corn   6         
Nov Beans   20 1/4
Dec Wheat   5 3/4
Dec Dlr     .17
Dec S&P   10
Dec Crude   -.08
Dec Gold   -1.60
Technical Chart of the Day
If you have any questions on any of our material, give us a call at 800-262-7538 or email us at [email protected]