Published on:
11:56AM Dec 16, 2014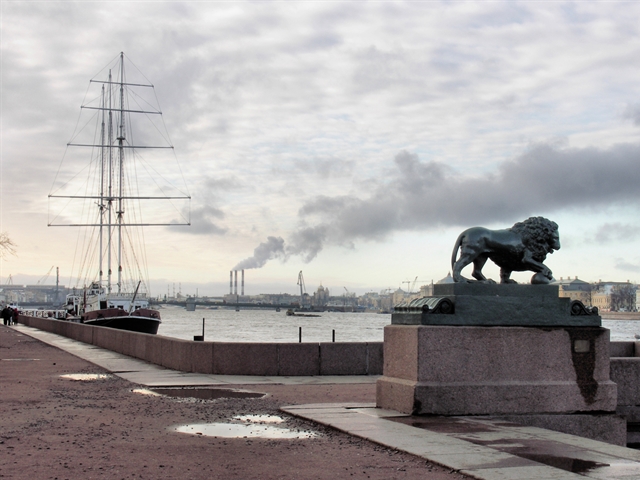 Good Morning! Paul Georgy with the early morning commentary for December 16, 2014 at 5:30 am.
Traders Focus: Chinese contingent visiting CME, Russia move to raise interest rates and Fed meeting starting today.
Grain futures are lower on profit taking and risk-off attitude of investors. The US Dollar is down sharply as crude sets new lows.
Russia raises interest rate and cancels weekly Treasury bond auctions overnight causing the ruble to plummet against dollar. There also are reports circulating this morning that Russian ports have stopped loading wheat due to "phyto" authorities' restriction. This development could have an impact on near term export shipment commitments. Watch headlines for more details.
There is continued talk that China will announce an agreement on the MIR-162 GMO on DDGs and corn very soon. Trade is thinking that if DDGs start flowing into China so will corn. We suggest caution when expecting US corn going to China as they have had a good crop and plenty of government corn to auction.
Update - Morning Coffee Commentary:
Processors did not process soybeans as aggressively as expected during November. Given the huge profit margin they had, the limitation was their ability to ship meal due to railcar availability. Year to date soybean crush is now 1.6% under last year. USDA's goal for the whole year is 2.7% over last year. To meet USDA hopes we need to run 4.3% over from December through August.
Brazil's soybean crop is 96 percent planted, says AgRural, up from 92 percent a week ago and barely behind the historical average of 98 percent for this time of year. Soil moisture conditions are seen as good.
Chart watchers are pointing to the gap in March corn and 200 day moving average both crossing near 4.23. The second close above 4.01 now gives bulls confidence of that upside target. However, the overbought condition may provide some headwinds. Soybeans are consolidating with 10.55 first overhead resistance.
Join us tonight at 8:00 PM CST for our next Ag Leaders monthly webinar. Listen in as we discuss the technical picture after the recent run-up in grains, and exports/demand with USDA's Rick O'Meara. Registration is free, here.
The economic calendar has Housing Starts at 7:30 and the FOMC meeting begins today with comments being released tomorrow afternoon. Trade will be looking for any indication of when Fed will increase interest rates.
Some economists are looking for gasoline usage to go up slightly next year due to lower prices. However, the EIA projects retail gasoline prices will average $2.60/gallon next year, down from $3.37 for 2014, yet it still sees gasoline consumption falling 30K barrels/day.
Cattle showlists at central and southern plains feedlots were 7,000 head less than last week. Early thoughts are for cash cattle to trade lower this week due to weak attitude in futures. The USDA will release the December Cattle-on-Feed on Friday at 2:00 pm.
Beef values are firm as retailers prepare for post-holiday featuring. Choice is up .49 and select is up .57. The CME Feeder Index is 237.48.
Lean hog futures tried to rally against the weight from limit down action in the feeder cattle. Traders are evening up positions ahead of the holidays. The February hog contract has closed lower 10 out of the last 11 trading session with a $5.00 decline since Thanksgiving. We are looking for a bounce before traders close their books for the year. Pork cutout was up .91 tallying a higher print for the second day in a row.
Markets as of 5:30 AM CDT           
Mar Corn   -3 1/4     
Jan Beans   -6 1/2     
Mar Wheat   - 1/2
Jan Soymeal -2.10
Mar Dlr     -.63
Mar S&P   .25
Jan Crude   -1.52
Feb Gold   -2.60
Technical Chart of the Day
If you have any questions on any of our material, give us a call at 800-262-7538 or email us at service@allendale-inc.com