Published on:
11:49AM Nov 07, 2014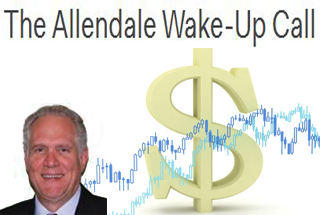 Good Morning! Paul Georgy with the early morning commentary for November 7, 2014 at 5:30 am.
Traders Focus: Fund activity in meal, weekend harvest progress, Monday's Supply and Demand Report and Unemployment data this morning.
Grain markets are mixed with soybean complex higher, corn and wheat lower.
The soybean crush margin is leading soybean demand as harvest winds down. Currently crush margins are very lucrative for processors. However moving the product is still a logistical nightmare. The great margins are allowing soybean bids to stay strong even with harvest winding down. Is this a gift for making cash sales? Call your Allendale Broker to find least cost ownership methods.
Corn futures are gaining support from the soybean complex and technical patterns.
Traders are making some final adjustments to positions ahead of the USDA November supply and demand report due to be released on Monday at 11:00 am.
Trade average estimate for corn production on Monday's report is 14.551 billion bushel compared to USDA last month of 14.475 billion bushel. Soybean production average estimate is 3.967 billion bushel compared to 3.927 billion bushel from the USDA's October report.
The corn yield average trade estimate is 175.23 verses USDA's last estimate of 174.2. Trade is expecting the soybean yield to increase about .5 to 47.6 bushels per acre from the USDA's October estimate of 47.1 bushels per acre.
Traders are expecting corn ending stocks to rise compared to last month while soybean ending stocks are expected to decline.
Argentina cabinet chief Jorge Capitanich said they have authorized the export of 8 million tonnes of corn and 1.5 million tonnes of wheat and wheat flour.
US exporters now have sold 43% of USDA's whole-year goal for corn posted on their October supply and demand report. Normally we have 47% of the goal sold by now. The US has sold 77% of USDA's whole-year export goal for soybeans. The normal pace is 66%. USDA will likely increase exports on Monday's monthly supply/demand report. Soybean meal had net cancellations yesterday but we have sold 58% of USDA's whole-year goal when the normal pace is 41%. Wheat is right at normal sales pace to reach USDA's goals.
The U.S. Climate Prediction Center on Thursday projected a 58 percent chance of El Nino developing during the Northern Hemisphere winter, reducing its outlook for the likelihood of the weather phenomenon in its monthly report.
Update - Morning Coffee Commentary:
Wendy's, the hamburger chain on Thursday reported a lower-than-expect profit for its third quarter, noting that beef costs were "much higher than our initial projections."
Packer bids are slow to develop this week as their margins remains well over $100 per head in the red. The battle between tight supplies of market ready cattle and the demand for beef at the retail counter will play out over the holiday season. Cheaper energy prices should provide more spendable income however early indications are that money will go to holiday shopping instead of beef. Product values are mixed with choice down .72 and select down .87. The CME Feeder Index is 240.36.
Lean hog futures and the lean hog index continue to work closer together. Pork product is seeing increased featuring at retail stores simply because of its price advantage. Pork cutout values are down .59.
We will call the livestock steady to higher this morning.
Markets as of 5:30 AM CDT                                                                     
Dec Corn   -2         
Jan Beans   8         
Dec Wheat   -4 3/4
Dec Soymeal 2.50
Dec Dlr     -.02
Dec S&P   -.50
Dec Crude   .23
Dec Gold    2.20
Technical Chart of the Day
If you have any questions on any of our material, give us a call at 800-262-7538 or email us at service@allendale-inc.com