Published on:
11:50AM Dec 09, 2014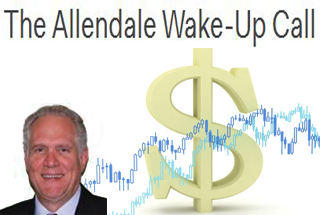 Good Morning! Paul Georgy with the early morning commentary for December 9, 2014 at 5:30 am.
Traders Focus: USDA report tomorrow, technical reversals, Chinese visit and lack of farmer selling interest.
Grain futures are lower as crude oil finds bargain hunters. The Dollar is slightly lower in quiet trade.
Trade average guesses for Wednesday's US ending stocks for corn is 2.027 billion bushels, soybeans 427 million bushels and wheat 654 million bushels. The data will be released at 11:00 on Wednesday December 10, 2014.
Registration is now open for the 2015 Ag Leaders conference.  Register now to get the 2015 grain and livestock outlooks and strategies.
News stories continue to circulate about a Chinese State bean delegation coming to Chicago next week. The talk is they will be looking to sign yet another "frame contract" for beans which is providing support. The last time they visited the US they and signed one of these deals it was for 4.8 mmt of bean and the USDA then announced over 2.0 mmt in sales on the daily announcements over the next couple of days. Watch for more details on their visit.
(Reuters) – Brazil's 2014/15 soybean crop is 26 percent sold, up from 21 percent a month ago but still behind the historical average of 39 percent says the local consultancy AgRural. They expect a record crop of 94.9 million tonnes from Brazil.
China's statistics bureau says the world's second-largest corn consumer, produced 215.67 million tonnes of corn this year, down from 218 million tonnes in 2013. The area sown with high-yield corn has increased by 758,000 hectares in 2014.
Funds are estimated to have bought a net 2,000 wheat contracts, sold 6,000 corn and bought 6,000 in soybeans.
The City Council's Finance Committee agrees to require Chicago gas stations to offer motorists a higher ethanol blend known as E15.
Update - Morning Coffee Commentary:
Corn and wheat basis values were unchanged as USDA inspection data suggests subdued exports. Could the multi-year highs in the U.S. dollar be driving world buyers away?
Monday's count on show lists is 7,000 head more than last week. Fewer numbers were offered in Nebraska but more numbers from Kansas through Texas. Technical selling and year-end profit taking is contributing to the weakness in cattle futures. Moore Research has a seasonal buy in cattle. Call your Allendale broker for more details. Beef cutout values work lower with choice down .56 and select down 1.33. The CME Feeder Index is 242.49.
The US announced it had banned live and raw poultry imports from the Canadian province of British Columbia. It is interesting to see December, February, and April lean hog futures contracts trading within a dollar of each other. Pork cutout is up .12.
Markets as of 5:30 AM CDT           
Mar Corn   -2 1/4     
Jan Beans   -1 1/2     
Mar Wheat   -6 1/4
Jan Soymeal .10
Mar Dlr     -.18
Mar S&P   -7.50
Jan Crude   .82
Feb Gold    11.20
Technical Chart of the Day
If you have any questions on any of our material, give us a call at 800-262-7538 or email us at [email protected]