Published on:
14:32PM Oct 05, 2011
April: Red Rock Ayrshires, Mina Gumieny, Edgar, WI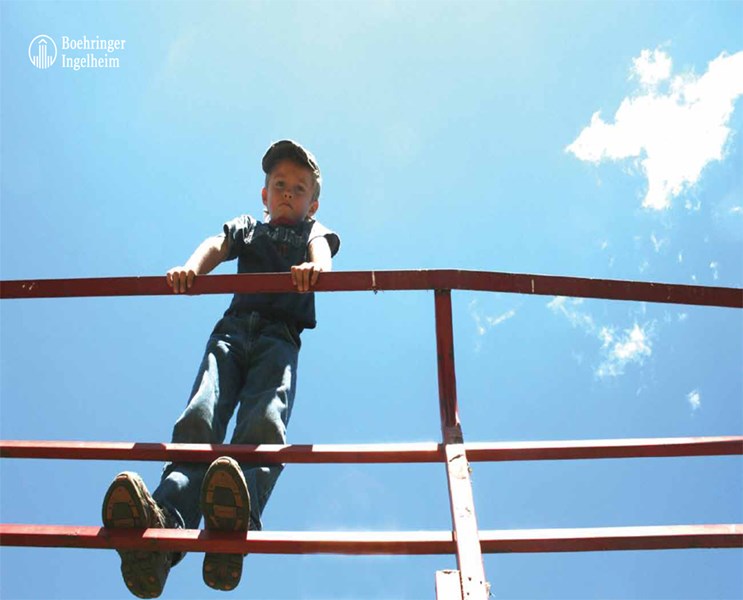 Mina Gumieny and her husband, Rick, met while working together at a feed company, but it was the dairy life that called them home. After working on Rick's parents' farm, they decided to buy their own farm, and today operate as a husband-wife team, along with their three children. The farm, Red Rock Ayrshires, located in north-central Wisconsin, is home to 80 registered Holsteins, Ayrshires and Brown Swiss. Mina Gumieny loves that her job allows her to perform many jobs at the same time. It was her role as a mother that allowed her to snap the photo that earned her a place in the Dairy Life Calendar.
"[My son] Wade was helping me unload hay last summer. When we got done, he climbed to the top of the bale rack, looked up at the sky, and took off his hat to catch a cool breeze," she writes in her photo entry. "Then, he put his hat back on and looked down at me and said, 'Mom, I want to be a farmer when I grow up.'"
To claim your copy of the 2012 Dairy Life Calendar, visit the Boehringer Ingelheim Vetmedica, Inc. booth (#2806) at World Dairy Expo or visit www.bidairyphotos.com to have one sent to your farm.
The contest and calendar are brought to you by Boehringer Ingelheim Vetmedica, Inc. — the name behind a trusted line of products for dairy producers including ToDAY® and ToMORROW® tubes; Pyramid®, Express® FP and Triangle® vaccines; and others such as Bovikalc®, Cydectin® and Polyflex®.
All products are trademarks or registered trademarks of Boehringer Ingelheim Vetmedica, Inc.
©2011 Boehringer Ingelheim Vetmedica, Inc.