Published on:
17:28PM Oct 06, 2011
San Isidro Jerseys, Bernadette Estacio, Turlock, CA
San Isidro Jerseys is a family operation that is home to 1,200 Jerseys. The Estacio family loves that dairy farming allows them to work outside every day and enjoy the beauty of Mother Nature. In reference to her winning photo entry, Bernadette Estacio writes, "Raising our children on the dairy farm is so rewarding. They have learned to raise their own animals, which has taught them responsibility, respect and a work ethic. Every year, our children enter their dairy animals in the county fair, and everyone pitches in to help train the animals, even my 6-year-old son."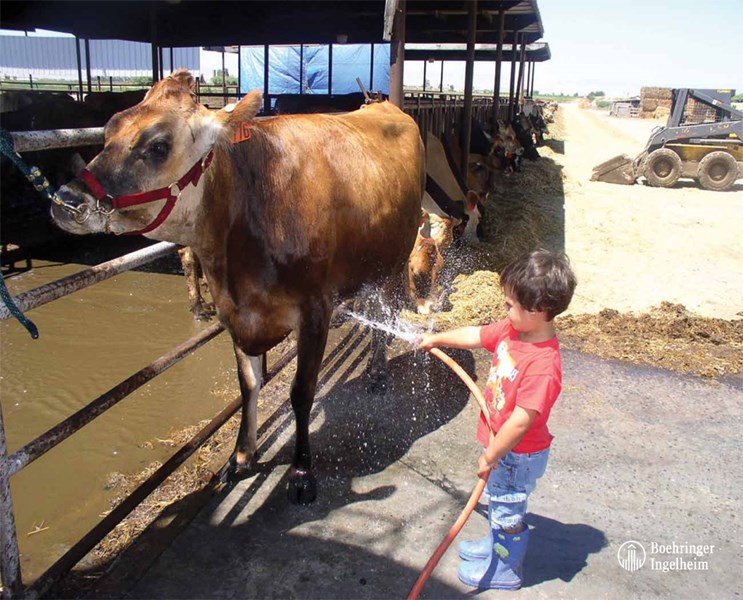 To claim your copy of the 2012 Dairy Life Calendar, visit the Boehringer Ingelheim Vetmedica, Inc. booth (#2806) at World Dairy Expo or visit www.bidairyphotos.com to have one sent to your farm.
The contest and calendar are brought to you by Boehringer Ingelheim Vetmedica, Inc. — the name behind a trusted line of products for dairy producers including ToDAY® and ToMORROW® tubes; Pyramid®, Express® FP and Triangle® vaccines; and others such as Bovikalc®, Cydectin® and Polyflex®.
All products are trademarks or registered trademarks of Boehringer Ingelheim Vetmedica, Inc.
©2011 Boehringer Ingelheim Vetmedica, Inc.