Published on:
22:36PM Jan 09, 2015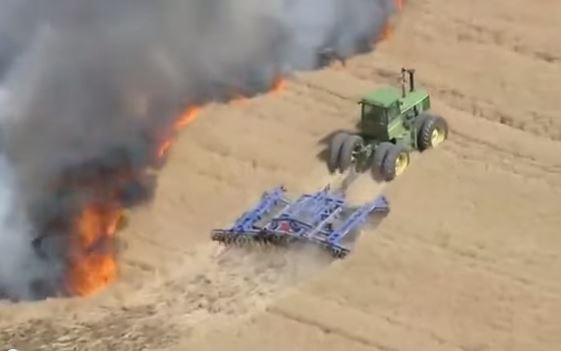 In 2013, a number of wildfires burned about 139 square miles of Colorado land. One of those wildfires broke out after a lightning strike ignited an 80-acre hayfield near Brighton, Colo.
Farmer Eric Howard saved more than half of the field with this clever move:
Howard ploughed a firebreak ahead of the blaze. That, along with the efforts of local firefighters, saved around 50 acres of the field.
"It started quick, and it burned fast," he told local news reporters.
Fortunately, Howard's wits were even faster.
Got a favorite farm video that's funny, amazing or just plain weird? Send links to [email protected]