Published on:
20:16PM Mar 11, 2015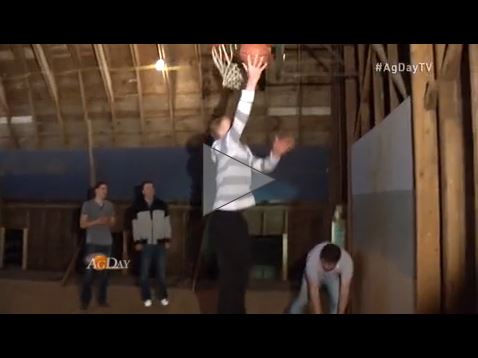 They call it "March Madness," but in one tiny North Dakota community, basketball fever is a year-round affair. And it's all thanks to a dairy barn that has been converted to a basketball court.
"I was kind of the poop scooper," says farm kid John Urlacher, remembering the barn as it once was. "I used to shovel all the time."
Now, instead of moving manure, he gets to shoot buckets in this barn with his friends.
Clinton Griffiths reports more on this recent AgDay "In the Country" segment.
Got a favorite video or photo that's funny, amazing or just plain weird? Send links to [email protected] Or, continue the conversation on the AgWeb discussion boards.