Published on:
17:19PM Feb 20, 2012
Until sometime early this morning, I had never been south of the equator. We landed in Sao Paulo around 7:45, and shortly after our landing gear made contact with the ground below, the humidity fogged the plane's windows. Sao Paulo is a city of 11 million, but within a couple of hours we had seen sugar cane, cows, horses, coffee, peanuts, corn and orange orchards.
I am traveling this week with Farm Journal Field Agronomist Ken Ferrie and Missouri farmer Kip Cullers. No, we are not here for Carnival. As Ken says, we are here to try to absorb as much as we can.
So far, I can offer some reflections upon our first day, but I'd rather share my initial humorous stories.
There are no left turns in Brazil. So if you need to change direction, what would just be a simple left turn in the U.S. is replaced by either a series of roundabouts or pulling over to the right onto the shoulder of the road and then basically doing a U-turn until it becomes your left turn.
I was offered rotisserie chicken hearts at lunch. I much preferred the pineapple generously seasoned with cinnamon.
It's a mystery to me what the standard electrical plug-in looks like in Brazil and what current they run. I brought both of my travel converters, and only one works in the hotel I'm staying in. I plugged it in, then pressed my computer plug into the holes. The lights went out. I immediately thought I blew a breaker because this was along the wall when entering my hotel room: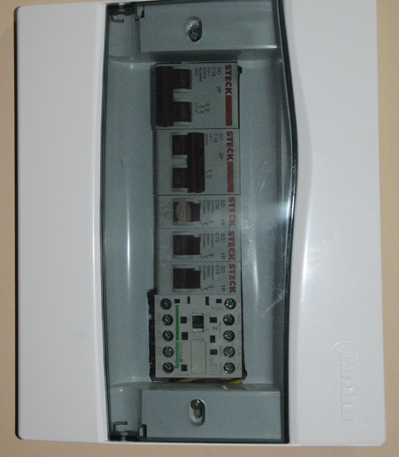 However, to my relief, it was just the design of the light switch. The simple lever switch got switched off when I pressed my computer cord in: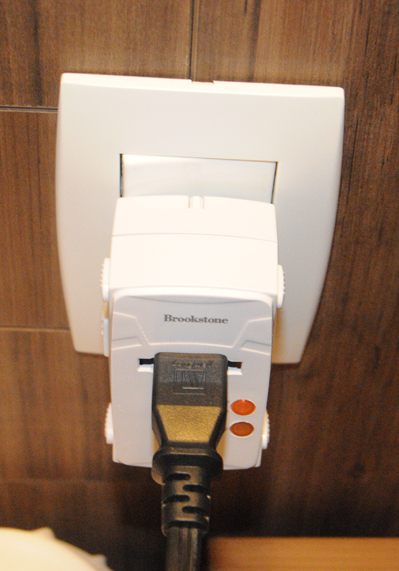 More to come as we travel across five states of Brazil. Today, we spent most of our time learning about sugar cane, the milling process and Brazil's ethanol industry. In the days to come, we'll travel to more corn and soybean country.