Published on:
13:56PM Oct 05, 2016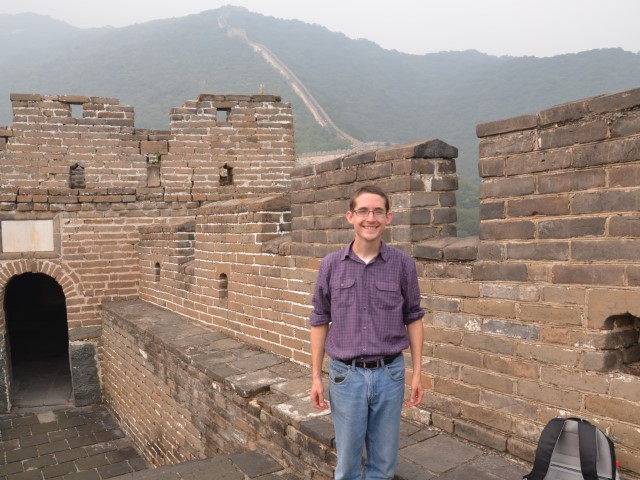 I recently had the privilege of representing Top Producer on a 10-day trip to China organized by the International Federation of Agricultural Journalists (IFAJ) and sponsored by AGCO. My traveling companions included nearly a dozen fellow members of IFAJ from countries including Australia, Austria, Canada, Finland, Norway, Scotland, Spain and Sweden.
We'll document the trip and our takeaways more fully in future issues of Top Producer magazine, but I wanted to take just a minute to share some of my biggest initial takeaways. 
Takeaway #1: China is committed to domestic food production. The experts we met made it clear this doesn't mean the country is going to cut off all ties with its export-import partners. On the contrary, trade will remain important as far into the future as anyone can reasonably forecast. But the government has set a goal of 95% self-sufficiency in food production by 2020. Many say this is too aggressive, and I'm unclear about how much food production is self-sufficient today for comparative purposes. But suffice it to say, China is making rapid progress toward its goal.
Takeaway #2: Corn, wheat and, yes, soybeans are focus areas. Rice is a crop U.S. residents tend to associate most broadly with China. But did you hear about the country's intentions to begin exporting corn for the first time in a decade? This points to something I saw first-hand in China: Corn and wheat production are a major focus, and there's growing interest in in-house soybeans. Vegetables for human consumption and organic production (i.e. less use of chemicals) are also top of mind. 
Takeaway #3: Dairy illustrates China's quick technological advance. Although the country has only had a dairy market for about 30 years, its increasingly widespread adoption of robotic milkers is just one example of how speedily the country is keeping pace or even exceeding western standards for milk production. Granted, dairy producers in China still want to learn a lot about cow comfort, herd health and other issues that western producers take for granted. But their ability to skip entire steps along the technological production chain -- reflect for a moment on the fact China essentially skipped landline telephones and moved right to cellphones -- suggests progress is not only possible but happening on the ground faster than many in the U.S. and Europe might realize.
Takeaway #4: Government policy drives innovation. You might not agree with it, but the fact the government owns all of the land in China means it can quickly pivot to begin realizing its aggressive food goals. The government continues to move people from the country to the city, freeing up land for farming. One statistic we heard repeatedly is that China has 22% of the world's population but only 7% of its arable land. And the available land often struggles with contamination from pollution. China isn't yet using precision agriculture tools such as monitors, big data and guidance on equipment, but again, in my view, it's only a matter of when, not if. 
Takeaway #5: Revenue takes priority rather than emotion. One topic we revisit frequently as an editorial team is the challenge associated with transferring farm operations from one generation to the next. This frequently isn't just a technical or legal hurdle; oftentimes, it's an emotional hurdle as parents struggle to identify the best transfer strategy to their on-farm children, off-farm relatives who want a stake in the business and so on. Although China has many farm families, many of them are part of a cooperative -- a kind of custom farming business that's responsible for broad farmland oversight, machinery operations, planting and harvesting, and so on. These cooperatives receive generous subsidies for equipment purchases, grain-drying facilities and so on, and the government provides guidance on which crops to grow in which regions. That means revenue, rather than emotion, is the primary driver of decisions in a broad sense. 
In its past, China struggled with starvation. That explains why today, its government's No. 1 priority, as spelled out in official policy, is food security. U.S. farmers should care about China not only because the country imports our row crops but because it can also teach us a thing or two about staying nimble in an ever-changing global marketplace.