Published on:
22:29PM Mar 05, 2017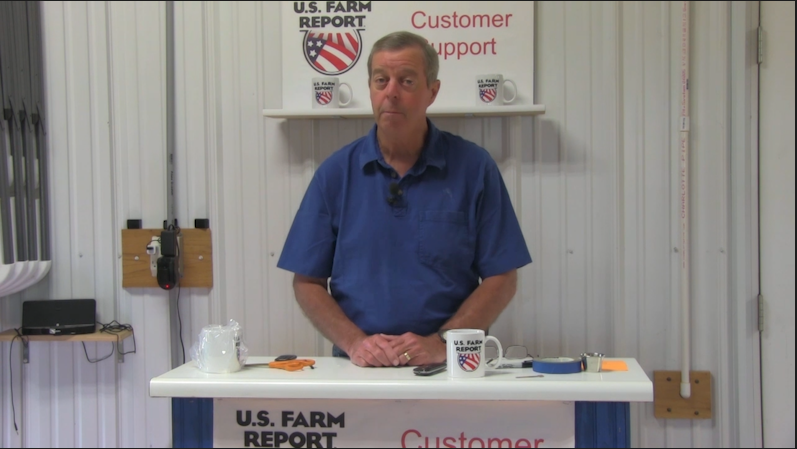 People don't just tune in to U.S. Farm Report for hard-hitting ag news and market advice, it turns out many are watching to see what is hot in the world of farm fashion.
This from my soon-to-be-former friend, Steve Hess from Bushnell, Illinois:
"Question for next week: Who picked out that yellow sweater vest? It's not ur shade!"
Well, Steve, you can forget getting a coffee mug because it turns out that I ordered that snappy fashion accessory myself. In fact, the I'm thinking of trademarking the whole plaid flannel shirt-sweater vest look. It's the kind of fashion statement that would be at home on haute couture runways from Paris to O'Hare.
Just like Tyne's criticism of my heritage sweatshirts from decades past, your lack of appreciation for my uncanny clothing instincts merely shows you don't shop online from Duluth Trading enough.
Another regular viewer was unsettled by my amazing ability to change my look:
"Are you sure it was the same man on the platform at the Northern Soybean event? –Bradley C. Johnson, Chanhassen, MN."
I can understand the confusion Brad. This is what is known as the "Clark Kent" effect. With my glasses on, and wearing a suit from 1995, on I am a mild-mannered reporter. But back in the workshop in a shop apron I stand revealed as the Man of Steel – or aluminum or something.
And while I sincerely appreciate these and some other comments unfit for television from viewers, be advised it probably won't have much effect. You know how you reach that point in your career when you say, "Hey – This could be the last combine I ever buy"? Well, I have passed that point for my entire wardrobe.