Published on:
14:30PM Mar 07, 2016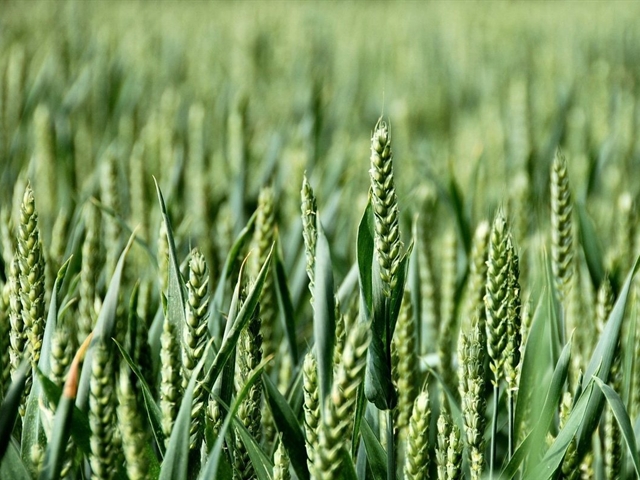 Keep your acreage, weather and crop comments coming in! Use this link to send us your comments about your wheat production and marketing decisions. Be sure to send us your photos and videos! Comments will be edited for brevity and clarity. (Please keep your comments crop-related.)
Here's a sampling of what some folks are saying: 
7/28/2016 Rolette County, ND: 

we are drowning in NE ND! gonna have lots of holes in the fields and big ones at that! plus disease is showing up in canola and wheat! going to be achallenge swathing canola without getting stuck! looks like 30% acres are lost to water and severe lodging due to high wind which also stripped blossoms off the canola resulting in small pods!
 

7/26/2016 Cheyenne County, NE: 

Wheat harvest all but over. Yields average about 35 bu. / ac. Test wt. around 60 lb. Protein ?
 

7/26/2016 Nez Perce County, ID: 

Winter wheat harvest started here yesterday. SWW came in at 9.1 % protein and 61.1 pounds. 100% opposite of last year with the drought conditions. Dark Northern Spring wheat harvest will start late this week. Temperatures in the 90's and up to 100 in the Lewis-Clark Valley and Lewiston, Idaho area have the crops getting ripe fast. Harvest for dry black peas, Austrian winter peas, Banner green peas is underway as well. The Palouse will start in one week to 10 days. Garbs and lentils are still blooming and other fields are turning.
 

7/26/2016 Pembina County, ND:

 Spring wheat is pathetic at $4.17 / bu. with winter wheat in southern states even less, and the future is about the same. A glut that will take at least 3 years to get out of and there is not enough capitol to continue...With the inputs, cash rent, typhoon rain events (3 to4 inches every couple weeks in the upper north central US, and using antique machinery, it just doesn't pencil anymore. The fat lady is singing....
 

7/25/2016 Putnam County, IN:

 Livingston county , IL, i'm glad to hear someone else say they are tired of planting corn. for the life of me I don't understand why people keep planting more corn when the pencil obviously says you should not, then the same guys complain because they lose money selling corn for $3. last year I planted 90% beans, 5% wheat, and 5% corn. corn made over 200 and beans averaged 67. made a ton more money on beans and had 70% less grain to haul, not to mention my harvest was over 3 weeks before everybody else. beans handle drought much better than corn and can still make money in a dry year, and corn just won't. i'm 75% beans this year and will be 100% next year minus a few wheat acres.
 

7/22/2016 Walsh County, ND: 

Worst crops I've seen in 20 years. Have had 20 inches of rain the last 2 months. Soybeans on the hills are now turning yellow. Edible beans are completely gone. Some wheat looked ok until a hail storm came through and wiped a lot out. Lot of auction sales will be coming next spring.
 

7/7/2016 Putnam County, IN: 

Finished up wheat harvest 10 days ago. 78 bpa all on poor ground. Double crop beans planted right before 2.5 inches of rain over 8 days. Great straw quality this year. Corn and beans are doing great, we have had 4.5 inches of rain in the last 30 days and they were all slow soakers. Beans planted in mid April look great and are setting pods. April corn started to tassel this week and the May corn looks just as good and should tassel in 10 to 12 days. All in all we have a chance at a tremendous crop here in west central Indiana if we keep getting a inch of rain every week.
 

7/5/2016 Yellowstone County, MT: 

I see the good old usda is up to its worthless reports again , why does anybody even tell them a thing or anybody that asks how crop is progressing , there not asking to help you out ! Million more corn acres , more soybean , more wheat , more hay , up here nobody hardly planted any wheat switched to lentils , iam I missing something where is all this ectra farm land coming from ? Up here there is less and less crop ground and more and more grass and hay going in than anything , wake up farmers dont tell the gov anything , need to take America back again., not give it away to traders and big companies !
 

7/4/2016 Meade County, KS:

 Cut a lot of bushels wheat in the area. Been 7 plus inches of rain this week! A little wheat left to cut. A negative 1.05 basis at the elevator! Yee Haw . Done planting wheat at these prices.
4/13/2016 Crawford County, IA: 

Adding fertilizer to winter wheat for last couple of weeks. Fields could use some rain. 

4/7/2016 Yellowstone County, MT: 

small grain planting about done around here got good rain last week which we needed , now 60 mph plus winds by by moisture been one of warmest , driest, windy springs i can remember in a long time , corn planting a few weeks away , going to start beets end of this week , got to kinda go HMMM on usda report on corn acres , now i see on here monsanto compaining earning down because of less seed sales in corn , soybeans and wheat , huh but corn acres way up , did everybody switch to non gmo corn ? or holding seed back like not suppose to do ? where is all the seed coming from when they say seed says down 12 % and iam sure pioneers sales are down also because there seed prices are way more than monsantos seed corn at least around here anyways . just wondering what Gluke has to say about that ? or anyone else ! 
 

3/28/2016 Madison County, IL: 

Very dry for this early in the year. Wheat looks good, ground conditions are great.
 

3/18/2016 Ford County, KS: 

wheat is jointed anywhere from 1 to 2 inchs now , i have to laugh at the latest market commentary why money is coming out of wheat , 21 degrees to night for over 6 hours with no cover, 21 tomorrow night ,just reading on here i see were wheat is 2 to 4 weeks ahead of normal all the way to MT , i have been farming over 35 years and have never seen wheat so early , yes its going to be damaged . 
 

3/18/2016 Washington County, CO: 

Wheat in this area looks like an average to below average crop at this point. Real uneven looking stands as some came up last fall and the rest during the winter or early spring and some not at all. Not anywhere near the crop we've had the last couple of years. Will need moisture soon as it came out of dormancy 2-3 weeks early and temps are well above average with wind nearly everyday. A lot of nitrogen being applied where corn will be planted this spring. Not much wheat topdressing happening with prices at these levels. Back to the days of farming for nothing only this time there is no government support to help. Hard to have much optimism about our future.
3/14/2016 Chouteau County, MT: 

Winter wheat in our area about 3 to 4 weeks ahead of normal with temps forecast in the teens later in the week. Looks a lot like last year when many farmers in our area hayed their wheat due to severe frost damage in May. Might actually break even this way. 



3/10/2016 Cheyenne County, NE: 

Wheat is ahead of normal. We are setting up for more freeze damage than we had last year. The moisture situation is adequate. We'll see what develops.
3/1/2016 Ford County, KS: 

Wheat in this area is about 2 to 3 weeks ahead of normal to say the least , the next week of temps looks hot , i give it about a 65% chance of freeze damage ,apparently the world is full of grain anyway according to the usda reports ,not to mention any names . I read something on here about a year ago ( buy dec corn plant nothing ) would't that get some paper boys fired up. 
1/6/2016 Rush County, IN: 

Looked at some winter wheat today and it is big! Ran the GDD numbers and from Oct 1st to end of 2015 we had 1693 gdd vs. 1154 ave for past 3 years. We have been fortunate that the 5-6" of rain we got at end of the year did not come as snow or we would still be shoveling! God Bless to everyone this coming year