Published on:
20:18PM May 14, 2015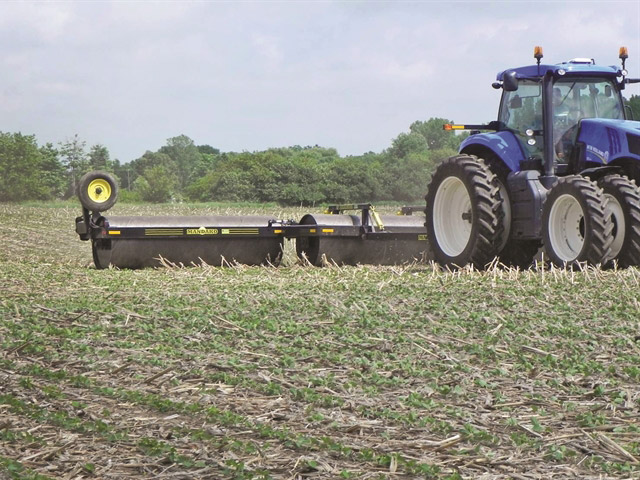 Cropland values are steady to lower across the heartland through the first quarter of 2015, according to reports from the Federal Reserve Banks of Chicago, St. Louis and Kansas City. However, the value of ranchland and pastures across the Plains are higher.
The Federal Reserve Bank of Chicago, which serves the central Corn Belt, reports the value of good quality farmland is unchanged versus a year earlier and up 1% compared to the fourth quarter of 2014. The bank reports annual declines of 1% for both Illinois and Indiana along with a 6% decrease in Iowa. However, it lists a 5% gain in Michigan and an 8% rise in Wisconsin. On a quarterly basis, the bank reports a 1% decline for Illinois, 1% increases for Indiana and Wisconsin and a 2% rise in Iowa.
The Federal Reserve Bank of Kansas City, which the Plains states from Nebraska to Oklahoma long with western Missouri and the mountain states of Colorado, Wyoming and northern New Mexico, reports the value of irrigated cropland slipped 2.3% through the first quarter of 2015 versus a year earlier. That is the first decline in five years. Dryland cropland rose a scant 0.9% while ranchland rose 6.8%. Irrigated cropland in Nebraska paced the decline with a 3.6% downturn. However, irrigated cropland in Oklahoma rose 5.6%. Nebraska reports a 0.6% slip in dryland cropland but a 10.1% rise in pastureland.
The Federal Reserve Bank of St. Louis, which serves the Mid-South and the southern Corn Belt, reports the value of cropland dipped 2.5% compared to a year earlier and the value of pastureland eased 1.6%.
If interested in seeing a copy of LandOwner, just drop me an email at [email protected] or call 800-772-0023.