Published on:
20:13PM Oct 17, 2014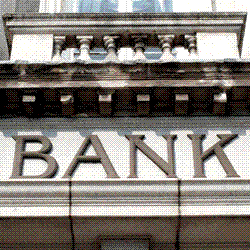 Rural bankers now posses a very negative outlook on farmland values, according to this month's Rural Mainstreet Index survey conducted by Dr. Ernie Goss, Creighton University. The survey of rural bankers in 10 states ranging from Colorado to Illinois report the continuing decline in corn and soybean prices has them expecting both farmland values and cash rents to decline.
The farmland and ranchland-price index formulated from the survey slumped to 20.2 (50 is considered growth neutral) in October, the lowest level since initial of the survey in January 2006, and down from September's 33.7. "Much weaker crop prices continue to take the air out of the bubble in agriculture land prices. This is the 11th straight month that the index has moved below growth neutral," states Goss.
According to Michael Johnson, CEO of the Swedish American Bank in Courtland, Kan., "A quarter section of irrigated land sold last week. Selling price was down 25% to 30%. Most likely a result of much lower crop prices."
Fritz Kuhlmeier, CEO of Citizens State Bank in Lena, Ill., says, "Reduced commodity prices will stop farmland price increases and begin an erosion, especially in lower quality dirt, as well as driving cash rents slowly lower."
The October farm-equipment sales index slumped to a record low 15.1 from 17.6 in September, also a record low, notes Goss. The index has been below growth neutral for 15 straight months. "This is lowest reading that we have recorded for the equipment index since we began the monthly survey in 2006. The more than 30% decline in agriculture commodity prices has pushed farmers to significantly shrink their equipment purchases," notes Goss.
This month the survey asked bankers to project farmland price changes for the next year. More than three-fourths of the bank CEOs expect farmland prices to decline over the next year with an average decline of 5% reported. Additionally, bankers expect cash rents to decline by an average 3.4% over the next year. This is down from an expected gain of 1% recorded in March of this year.
If interested in seeing a copy of LandOwner, just drop me an email at [email protected] or call 800-772-0023.