Published on:
20:41PM Mar 21, 2015
Here in Michigan, it's prime time for our maple trees to produce sap. During the day the weather is above freezing yet it still freezes at night. This weather allows for optimum sap flow.
We only tap about a dozen trees and gather enough sap to make pure maple syrup for the year for our family. You, too, can tap trees on a small-scale to have a fun treat for your family. I used a cone-shaped drill bit on my cordless drill to make the spot for the tap. I drill in a slight downward angle, and drill on the side of the tree that the faces the sunshine during the day.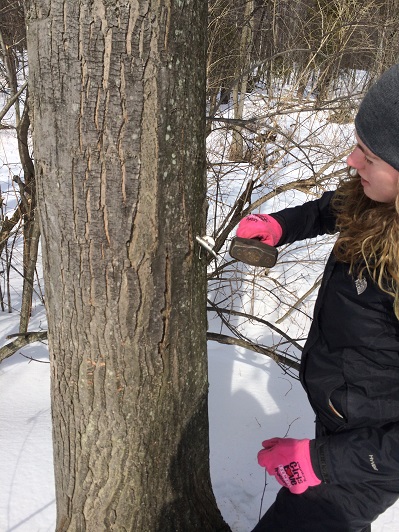 When we first started tapping trees we just used a small piece of copper pipe as our tap and pounded a nail in the tree to hold the bucket. The next year we upgraded to basic taps like you see in these pictures.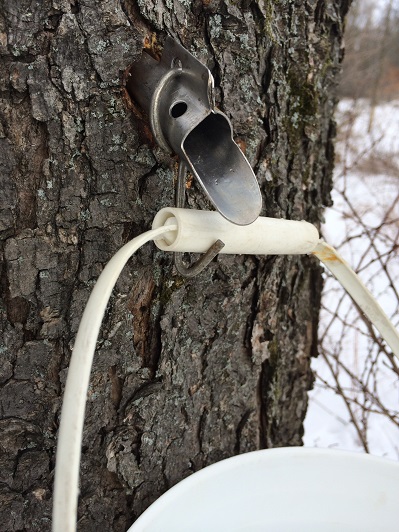 We empty these buckets once a day and gather all of the sap together. We use an outdoor cooker to boil down the bulk of the sap. When it gets close to being done we finish it off inside the house where we can keep a closer eye on it. We know the sap has turned to syrup when it looks like a bubble bath in the pot. When it's finished we can it in jars for future use.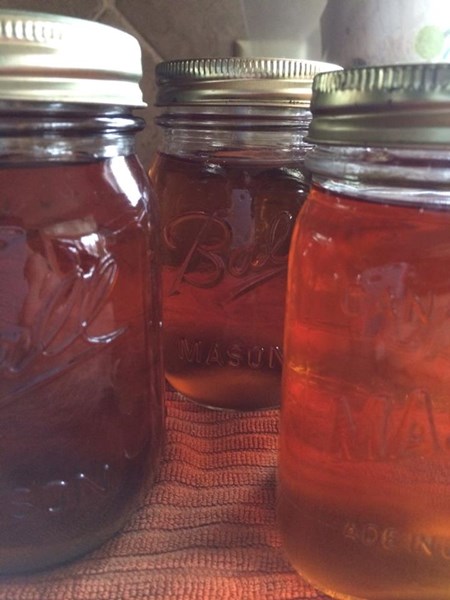 Follow me on Facebook
Subscribe to my YouTube Channel
Visit my website, www.FarmTractorRepair.com