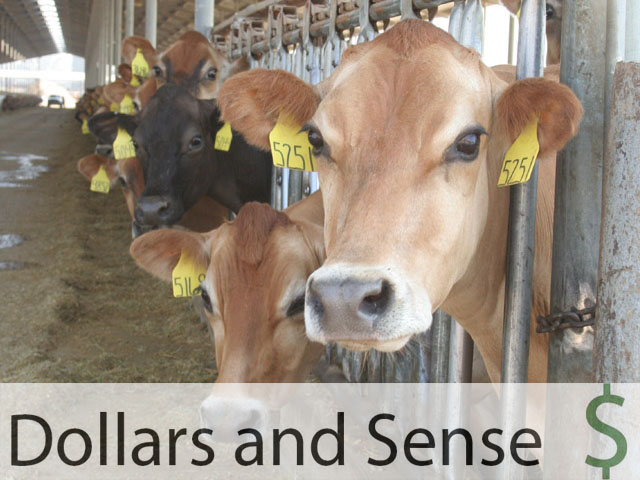 ---
Shelly Dickinson
Loveland, Colo.
Mountain View Farm is a fourth-generation dairy farm, milking 2,500 cows with a beautiful view of the Rocky Mountains.
---
At Mountain View Farm, we focus all our energy on making sure that we are taking care of our animals.
To ensure we are doing what is best for our herd, I work very closely with my veterinarian and my nutritionist, like most dairy farmers do. I also take advantage of the knowledge and skill from the many different consultants employed by the feed and drug companies.
My veterinarian is very involved at Mountain View, and I feel better knowing he takes great pride in helping to improve our dairy. He has helped turn our reproduction work around by introducing new procedures, such as a 50-day waiting period and the use of a pre-synch and Ovsynch program.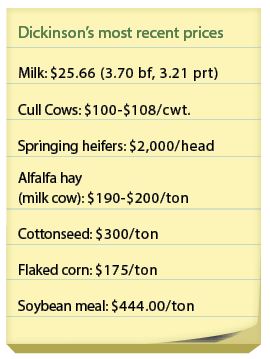 He opens all questionable deaths, draws blood on calves a couple times a month and takes samples of our colostrum and milk fed to calves. All this information has helped lower our death loss in both mature cows and calves.
My nutritionist lives very close to the dairy, and he pulls weekly samples of feed and does a shaker box weekly. He also walks the herd and works directly with the feeders and the veterinarian.
My semen company consultant mates our herd and all our heifers. To help improve our genetics, all animals are bred using AI—we have no bulls on the dairy. He works with our breeders and monitors semen quality on his bulls, removing any semen that is not acceptable.
I have a hoof trimmer who works with our vet and nutritionist. He trims all cows twice a year and more often if needed. If a problem arises, he is the first to change protocols.
It can be overwhelming to keep tabs on every aspect of the dairy, so having a fresh set of eyes on our dairy's herd, systems and processes is a welcomed plus.