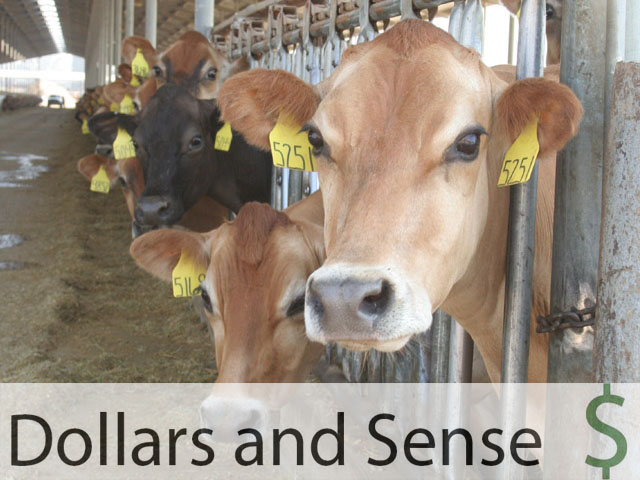 ---
Gerald Fleser
Deland, Fla.
The Feisers milk 600 cows and crop 500 acres near Deland, Fla.
---
This time of the year, it doesn't take much to keep cows and heifers happy in the Sunshine State. The temperature is nice, the sky is usually sunny and dairying in Florida is relatively easy.
Unfortunately, the summers are rough and can be hard on our cows. Cows can handle several months of heat, but when you add in 90% humidity or higher, it's almost unbearable. The summer months are also our rainy season.  
We use water to cool cows. It can be in the form of fans and misters or cooling ponds. Coming from the milking parlor, where cows are cooled with fans, our cows will stop at a feed barn for their TMR, cooled by fans and misters.
Afterward, the cows head to pasture or the ponds. Cows use ponds like Floridians (and tourists) use the beach. They wade in for a while, then head out to pasture to lie down or graze, doing this several times a day or night.
Late summer and early fall can be especially brutal on fresh cows, so we breed to start calving in
October, and try to have most calving done by late spring. This works well as peak milk occurs in the
cooler times of the year.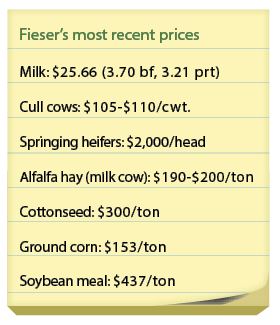 We want early lactation cows to only eat their TMR mix to maximize peak milk. By late spring, cows are past peak milk, consume more pasture, eat less mixed feed and reduce feed costs. Dry cows have shade and ponds to keep cool.
As cows exit the parlor, they pass through a palpation rail where all reproduction work takes place. Fresh cows are monitored at day four, eight and 10. A veterinarian checks the herd every two weeks. We use Ovsynch to sychronize breeding, and about 90% are bred AI.