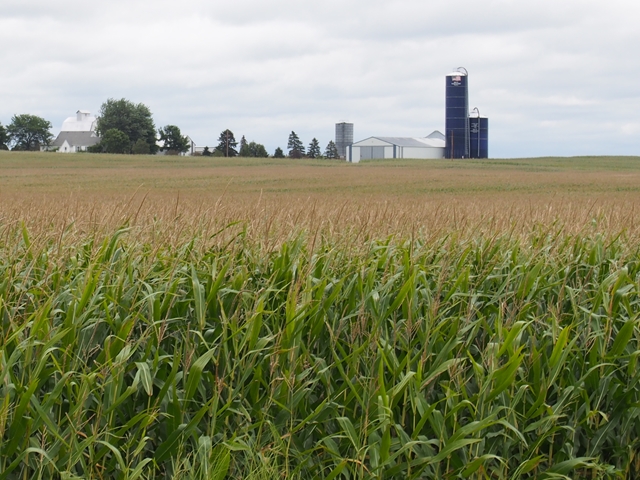 USDA's Economic Research Service (ERS) released findings from its latest Tenure, Ownership, and Transaction of Agricultural Land (TOTAL) survey. ERS notes that the advanced age of many farmers has led to much discussion about how land will be transferred to the next generation of farm landowners.
That raises a few questions.
"For example, to what degree are non-operator landlords involved in the farm sector, what barriers exist to accessing land in the rental market, and do operators and non-operators plan to transfer their land (when not through sales) through different channels, such as wills, trusts or as gifts?" ERS asks.
Here's what the agency learned from TOTAL survey responses.
About 39% of the 911 million acres of farmland in the "lower 48" is rented. About half of cropland is rented, versus about 25% of pastureland.
Smaller family farms are more likely to completely own the land they operate.
About 80% of rented acres are owned by non-operator landlords.
About 38% of non-operator landlords are retired farmers.
Landlord input tends to vary by type of management decision. For example, most short-term farm-management practices (crop choice, harvest timing, etc.) are not met with landlord input. In contrast, long-term decisions (conservation practices, government program participation, etc.) tend to get more landlord input.
The majority of tenants have more than one landlord.
Around 70% of rented acres are through the same tenant for three or more years. About 28% of tenants have farmed their land for more than 10 years. This suggests access to new land through renting could be limited, according to ERS.
About 45% of non-operator landlords have no prior experience with farming. More than two-thirds of these landlords inherited or received their land as a gift.
About 10%, or 93 million acres, of all farmland will be transferred between 2015 and 2019. Most of this land will change hands through gifts, trusts or wills.
"Of all land expected to be transferred, only about a quarter (21 million acres) will be sold between nonrelatives," ERS notes.
For more trendspotting from ERS, visit www.ers.usda.gov/.